NEWS STORIES


Ennis Reports Earnings Loss in Q1
Top 40 supplier Ennis (asi/52493) announced it reached $90.4 million in net sales for its fiscal first quarter of 2016 that ended May 31. This is compared to $96.8 million in the same quarter last year, a decrease of
6.6%, and follows the completed sale of its apparel business to Gildan Activewear (asi/56842) on May 25 for $110.0 million.
Read Article




Obituary: Steve Slack
Steve Slack, Counselor's 1977 Man of the Year, died Saturday in Winter Park, FL, at the age of 78. Slack founded distributor Marquis Specialty Advertising in 1965 and sold the company to Geiger (asi/202900) two decades later, remaining as president. CEO Gene Geiger called Slack a "genuine original."
Read Article




SPONSORED CONTENT
Wake Up to Online Sellers
If you haven't woken up to the prospect of your clients being lured away by online sellers, it's time. Vendors such as Vistaprint and CustomInk have the e-commerce platform, advertising, pricing and simplicity to reach buyers at home, school or the office. The leading competitive threat in 2015 was websites selling promotional products, according to 44% of distributors responding to Counselor's 2016 State of the Industry survey. Here are five ways to successfully compete again online sellers.
READ ARTICLE




The Joe Show: Get a Grip on These New Products
In this episode of The Joe Show, Product Editor Joe Haley has a variety of functional products on-hand for the summer months. A multifunction pocketknife is ideal for camping and hiking promotions, while airlines, resorts and travel agencies will appreciate TSA-approved luggage locks. Plus, DEET-free insect repellent with six naturally repelling oils is perfect for eco-friendly and health-conscious programs.




TOP

Does Clinton or Trump Have the Better Campaign Logo?
When it comes to design, a great logo can really help a brand stand out. And as we approach the 2016 Presidential Election, no two brands are in the public eye more than those of Hillary Clinton and Donald Trump. Take a look at the campaigns' official logos on promotional T-shirts, and let us know who you think has the better logo.

TOP

Impact Dimensions Unveils DNC Merch
If you're shopping for mementos from the 2016 Democratic National Convention (DNC) in Philadelphia from July 25-28, expect to see a lot of donkey pins. And Liberty Bell T-shirts. You may even find some fashion-forward items liberally sprinkled with other beloved icons of the City of Brotherly Love – from the triumphant Rocky statue to the tasty soft pretzel.

Philadelphia-based distributor Impact Dimensions (asi/230321), official merchandiser for the DNC's host committee, has developed nearly 70 different promotional products to commemorate the massive political event expected to bring 6,000 delegates, 15,000 journalists and countless other engaged citizens to the nation's first capital this summer. "It's everything under the sun," Impact Dimensions Chief Operating Officer Norbert McGettigan said of the swag. "You name it, we'll have pretty much everything."

TOP

West Virginia Devastated By Flooding
A federal disaster has been declared in West Virginia, as historic flooding hit several counties in West Virginia last week in what the National Weather Service (NWS) has called a "one-in-a-thousand-year event."

The flooding has destroyed 1,200 homes and killed at least 23 people, the nation's highest death toll from flash floods since May 2010, CNN reported. It's the third-deadliest flood on record for West Virginia, according to USA Today.

The Federal Emergency Management Agency (FEMA) is accepting applications from residents in the three hardest hit counties: Greenbrier, Nicholas and Kanawha. The Elk River in Kanawha County reached 33.37 feet Friday morning, its highest crest in 125 years of records, the NWS reported. West Virginia received one-quarter of its yearly rainfall in a single day.



ADVERTISEMENT


ADVERTISEMENT

ADVERTISEMENT

TOP
Rate the Counselor Power 50
Counselor is now compiling its Power 50 list for 2016 – our recognition of the industry's most powerful individuals – and we're looking for feedback from you. Click here to see the list of last year's Power 50 and let us know whether you think the members are more or less influential today than they were a year ago. Or, if you know of someone who should be on the list but isn't, please write his or her name and company information in the space provided. Thank you for your input!
Rate now – click here.

TOP
ADVERTISEMENT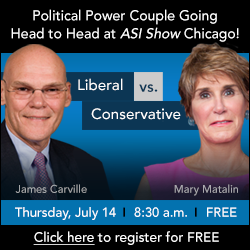 In the News
Games People Play, Inc. (asi/91079) has introduced lights to a selection of its best sellers.
S&S Activewear (asi/84358) has announced full integration with PromoStandards, a data standard designed to increase efficiency and communication between distributors and suppliers in the apparel industry.

TOP
People on the Move
Halls & Company (asi/59080) welcomes third-generation family member Colin Johnson as digital marketing specialist.
Click here to see all of this month's industry personnel announcements.

TOP

Integrated Connections in ESP
ESP® will soon become the industry's first e-commerce-enabled platform, giving distributors near real-time product, inventory, pricing and order status updates from integrated suppliers.
Find out more.
Nicole Rollender Wins National Award
Wearables® Editor Nicole Rollender has been named one of the 2016 Folio: Top Women in Media.
Find out more.
TOP

THE ASI SHOW
IMPROVE YOUR ASI SHOW CHICAGO EXPERIENCE WITH THE NEW MATCHMAKING SYSTEM
We've launched a NEW matchmaking system embedded in the registration process for ASI Show® Chicago! Register now and get matched with suppliers based on product categories of interest to you, then request a meeting with them onsite at the show.
Once registered, you'll be able to select product categories you sell or are interested in offering to your clients, then you will be provided with a list of exhibitors that sell those products. The system enables you to contact them by email to request an appointment in Chicago. Click here for a step-by-step video!
Now, you will be able to create a specific schedule that really maximizes your time and the opportunity that ASI Show Chicago represents! For more information on the ASI Show Chicago matchmaking system, the event, or for help registering, call one of our registration specialists at (800) 546-3300 or visit www.asishow.com.  
Follow ASI Show on Twitter and Instagram, and like us on Facebook.





This message/promotion was sent by Advertising Specialty Institute, Inc., 4800 Street Road, Trevose, PA 19053
For questions/inquiries please contact our Customer Service Team at CustomerService@asicentral.com.
To unsubscribe from all of our mailings, click here or send an email to our Customer Service Team CustomerService@asicentral.com
with the Email Address in the subject line. To unsubscribe from the Counselor PromoGram e-Newsletter email list only, click here