NEWS STORIES


Presidential Candidates Continue Major Promo Spending
With primary season concluded, likely presidential nominees Donald Trump and Hillary Clinton have accelerated their spending on promotional products in anticipation of a general election showdown this November. Trump continues to significantly outpace his potential opponent, spending $6.8 million on branded merchandise compared to $1.6 million for Clinton.
Read Article




'Brexit' Decision Sends Economic, Promo Shockwaves
Britain's decision to leave the European Union has left the country in economic upheaval and has forced its promotional product companies to face an uncertain future. The country's residents voted in a referendum to leave the EU on June 24, a monumental turn of events that makes the country the very first to exit the 60-year-old bloc.
Read Article




Marketers Bullish About Content Marketing
A new survey has revealed that nearly 9-in-10 marketers believe that the effectiveness of their content marketing efforts is increasing. Encouragingly, more than a third (35%) also report that the efficacy is "increasing significantly," according to Ascend2's 2016 State of Content Marketing Survey.
READ ARTICLE




The Joe Show: News Flash – Awesome New Products
Product Editor Joe Haley can sometimes be a bit of a bear before his morning coffee, but his mood is considerably brightened in this episode of The Joe Show, thanks to a baseball teddy bear that is perfect for Little Leagues and minor league stadium promotions. Joe also shows off an innovative custom mouse pad, some swanky branded sneaks and a fun light-up resort item.
WATCH THE JOE SHOW

TOP

KFC Offers Power Bank Meal Promotion
The latest gimmick from the colonel isn't a heart-clogging, chicken-stacking "pseudo-sandwich." Instead, fast-food joint KFC is doubling down on technology, offering a limited-edition five-in-one meal box that includes an integrated power bank so diners can charge their phones as they snack on finger-licking foodstuffs. Dubbed "Watt a Box," the promotion was created with the help of Blink Digital and is available only in India.

"Each one of us spends a considerable time on our smartphones daily, and the phone battery going dead is almost like a nightmare," Lluis Ruiz Ribot, chief marketing officer of KFC India, told news outlets in that country.

READ ARTICLE




TOP

Health Canada Recalls Branded Food Products
Rucker's Wholesale and Service Co., in conjunction with Health Canada, has issued an official recall of food sold at retail due to possible Listeria monocytogenes contamination, which can cause Listeriosis, a serious bacterial infection.

The Bridgeport, IL-based food distributor is recalling Cabela's Classic Candies brand Cajun Hot Mix, sold at Cabela's locations in Alberta, New Brunswick and Saskatchewan, and Uncle Buck's brand Cajun Hot Mix, Sunflower Kernel, and Sweet & Salty Trail Mix, sold at Bass Pro Shops locations in Alberta, New Brunswick and Ontario.
ADVERTISEMENT

ADVERTISEMENT

TOP
ADVERTISEMENT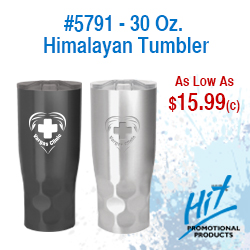 Rate the Counselor Power 50
Counselor is now compiling its Power 50 list for 2016 – our recognition of the industry's most powerful individuals – and we're looking for feedback from you. Click here to see the list of last year's Power 50 and let us know whether you think the members are more or less influential today than they were a year ago. Or, if you know of someone who should be on the list but isn't, please write his or her name and company information in the space provided. Thank you for your input!
Rate now – click here.

TOP
ADVERTISEMENT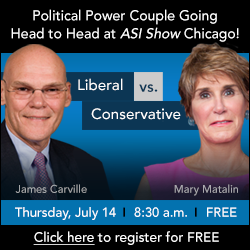 In the News
BIC Graphic (asi/40480) was recently awarded an American Inhouse Design Award in the P-O-P, Displays and Signs Category for the Love My BIC Campaign conducted at PPAI Las Vegas this past January.
InnerWorkings (asi/168860) has announced Chief Financial Officer Jeffrey P. Pritchett will present at the 2016 East Coast IDEAS Investor Conference in Boston on Wednesday, June 29.
Kornit Digital North America (asi/14972) has announced that the company will hold an open house from July 11 to 29 dedicated to industrial-grade direct-to-garment printing and textile mass customization.
LAT Apparel (asi/65948) celebrated the grand opening of its new facility in Ball Ground, GA, on June 16.

TOP
People on the Move
Linda Misiorowski & Associates (asi/822777) welcomes Ben Black, formerly of Prime Resources.
CLICK HERE to see all of this month's industry personnel announcements.

TOP

Integrated Connections in ESP
ESP® will soon become the industry's first e-commerce-enabled platform, giving distributors near real-time product, inventory, pricing and order status updates from integrated suppliers.
Find out more.
Nicole Rollender Wins National Award
Wearables® Editor Nicole Rollender has been named one of the 2016 Folio: Top Women in Media.
Find out more.
TOP

THE ASI SHOW
JOIN US FOR A NIGHT OF BLUES, FOOD AND FUN IN CHICAGO
Owned by six-time Grammy Award-winning and Rock and Roll Hall of Fame Bluesman, Buddy Guy's Legend is Chicago's premier blues club and ASI Show® Chicago is taking over! We want you to be a part of the fun, so for a limited time we're exclusively offering ASI members discounted tickets* – REGISTER TODAY to reserve yours for just $69 (a $100 value).
Join us at ASI Show Chicago, July 12-14 at McCormick Place and attend the Gala Celebration on Wednesday, July 13 to experience:
A downtown Chicago ambiance for fun and great networking
An authentic dinner featuring recipes from Buddy's childhood in Baton Rouge and an open bar
The best blues music over a state-of-the-art audio system
For more information on ASI Show Chicago, call 800-546-3300 or visit www.asishow.com.
Follow ASI Show on Twitter and Instagram, and like us on Facebook.   
*ASI distributor and decorator member companies who register by June 14, 2016 can order up to two tickets to the Gala Celebration for only $49 each (a $100 value per ticket). Additional tickets will be $69 each from June 15 through July 11, 2016. Tickets on site will be $89 each.