NEWS STORIES


Study: Corporate Wellness Programs Declining
Workplace wellness programs may be on the decline, according to an annual survey from the Society for Human Resource Management (SHRM). Onsite seasonal flu vaccinations, a 24-hour nurse line and health and lifestyle coaching – in addition to a premium discount for not using tobacco products and for participating in a weight loss program – have all decreased in the past year.
Read Article




How to Hire, Train and Motivate Support Staffers
How to hire, train and motivate an exceptional support team can be one of the most important – and daunting – tasks distributors face. Too often, when it comes to business development, the hiring and retention focus is on the sales team. But the support staff is just as crucial – if not more so – at keeping orders progressing in a timely manner and without errors. What makes a great support worker and how do you find and train that person?
Read Article




SPONSORED CONTENT

Three Hot Apparel Trends To Help Increase Your Sales
What's new in apparel today? Fun, fashionable trends that meet your clients' demands. Here are three trends that are resonating with users right now.
READ ARTICLE




The Joe Show: Lockdown Sales With These New Products
In this episode of The Joe Show, Product Editor Joe Haley won't take just any promotional product lying down – unless it's a snazzy and colorful counter mat for bars and retailers. Plus, Joe features a perfect beach audio accessory, an essential tool for students and the latest bit in wearable technology.
WATCH THE JOE SHOW

TOP

Republican National Convention Names Official Merchandiser
The Cleveland 2016 Host Committee has named ASW Global's Main Event Merchandise Group as the official merchandise firm for the 2016 Republican National Convention (RNC). Akron, OH-based ASW Global, parent company of Global Promotions & Incentives (asi/208338), acquired the Indianapolis-based Main Event Merchandise Group in 2014.

ASW Global will be responsible for manufacturing, marketing, selling and fulfilling orders for a variety of host committee merchandise and promotional materials. "It's an honor to be chosen as the official merchandise provider by the Cleveland 2016 Host Committee," said André Thornton, president and CEO of ASW Global.

READ ARTICLE




TOP

Podcast: How to Communicate Better with Clients
In this episode of the Advantages Experts Podcast Series, Editor Dave Vagnoni talks with Stephanie Chung, a Dallas-based consultant that trains businesspeople in sales, management and leadership development. Here, Chung provides several strategies to help salespeople improve engagement and communication with clients.

"If I don't communicate with clients the way they prefer to be communicated with," said Chung, "it will show up in words like this: 'Thank you very much, let me think about.' Or 'Yeah, get back to me in a couple months.' All that means is, 'You didn't hear me and it's becoming too difficult to communicate with you, so I'm going to shut this down.'"
ADVERTISEMENT

ADVERTISEMENT

TOP
ADVERTISEMENT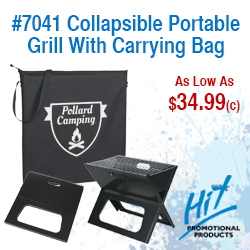 Rate the Counselor Power 50
Counselor is now compiling its Power 50 list for 2016 – our recognition of the industry's most powerful individuals – and we're looking for feedback from you. Click here to see the list of last year's Power 50 and let us know whether you think the members are more or less influential today than they were a year ago. Or, if you know of someone who should be on the list but isn't, please write his or her name and company information in the space provided. Thank you for your input!
Rate now – click here.

TOP
ADVERTISEMENT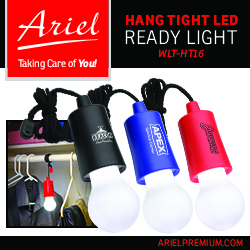 In the News
Logomark (asi/67866) has announced the ongoing success of Watch Creations, the company's line of fully customizable high-quality, hypoallergenic watches specifically designed to bring brand awareness to the forefront. For more information, visit www.logomark.com.
Staples Inc., parent company of Top 40 distributor Staples Promotional Products (asi/120601), has partnered with United Way locations across North America to create over 1,000 youth literacy kits. All the kits will be provided by Staples Promotional Products.

TOP
ADVERTISEMENT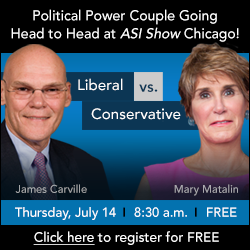 People on the Move
S&S Activewear (asi/84358) has appointed Matt O'Connor as the company's national vice president of sales.
CLICK HERE to see all of this month's industry personnel announcements.

TOP

Integrated Connections in ESP
ESP® will soon become the industry's first e-commerce-enabled platform, giving distributors near real-time product, inventory, pricing and order status updates from integrated suppliers.
Find out more.
ASI Upgrades 20,000 Users With New ESP
Top 40 distributors Proforma, HALO, Geiger, InnerWorkings, American Solutions for Business, Kaeser & Blair and Jack Nadel International among those enjoying system-wide performance gains.
Find out more.
TOP

THE ASI SHOW
EARN YOUR ASI CERTIFICATION AT ASI SHOW CHICAGO
Whether you've been in the industry for a few weeks, a few years or your entire professional career, ASI education offers courses for every level of industry experience and interest. Register for ASI Show® Chicago and take advantage of LIVE education on July 12.
Take a look at some of the tracks and courses you will benefit from:
Start earning points toward your BASI/MASI certification before getting to the show by visiting ASI University. For more information on the full three-day schedule or to register with promo code PROMOGRAM, call 800-546-3300 or visit www.asishow.com.
Follow ASI Show on Twitter and Instagram, and like us on Facebook.