| | | |
| --- | --- | --- |
| | Vol 1341, June 7, 2016 | |


NEWS STORIES


Is Falling Entrepreneurship Hurting the Promo Market?
American entrepreneurship has dramatically fallen over the last 40 years. The once-mammoth gap between new and closing businesses disappeared completely by the recession of 2008. According to the U.S. Census Bureau's findings four years ago, the United States was in the red by 70,000 businesses. How did the U.S. get to this place? Is the promotional product industry susceptible to the same root causes? And how can it be fixed?
Read Article




Clinton, Trump Tied in Latest ASI Poll
It's a dead heat in the race for the presidency, according to the latest figures from the ASI Presidential Promo Poll. ASI's poll results find that Hillary Clinton and Donald Trump are evenly split at 50% each among U.S. consumers. The figures match national political polls that have the likely Democratic and Republican presidential nominees separated by just a couple percentage points.
Read Article




Disastrous Jobs Report Casts Doubt on Interest Rate Hike
U.S. businesses added just 38,000 jobs in May, a surprisingly low figure that fell well short of economists' expectations and likely postpones a planned interest rate hike by the Federal Reserve. Economists had expected job gains of roughly 160,000 for the month. "There's one word for it, which is just shocking," Dan North, chief economist at Euler Hermes North America, told CNBC. "Unfortunately it does look like a trend. It's not great news."
READ ARTICLE




The Joe Show: Promo Products Therapy
In this episode of The Joe Show, Product Editor Joe Haley features products that offer multiple ways to unwind and relax. There's a branded strap that allows beachgoers to keep their towel attached to their chair. There's also a breathable shirt that fishermen will love, a lanyard for safety glasses and earplugs, and adult coloring books that are instant stress relievers.
WATCH THE JOE SHOW

TOP

Study: Age Not Everything in Apparel Market
Retailers and apparel brands should target more than just millennials, according to a new study by consulting firm A.T. Kearney and market research company The NPD Group. Though millennials surpass other generations in volume of purchases, the 18- to 34-year-old crowd makes up only 38% of total spending on apparel in the United States, the "Age Isn't Everything" report notes.

"Everyone's talking about millennials now, but there's a real risk in ignoring other generations who still wield tremendous purchasing power," said Marshal Cohen, chief industry analyst for NPD. "And, when it comes to millennials, the other thing many retailers fail to understand is that not all millennials are created equal. Depending on lifestyle and life stage, millennials could be more – or less – likely to buy your brand."


READ ARTICLE




TOP

Promo Products Abound at Wizard World Comic Con
ASI was on the scene last week to check out the cool swag at Wizard World Comic Con Philadelphia. Held June 2 through June 5 at the Pennsylvania Convention Center in Center City Philadelphia, the pop culture extravaganza drew tens of thousands of attendees – many of them costumed as superheroes, movie villains, monsters, cyborgs, wizards and other colorful characters.

The convention was a smorgasbord of fun for enthusiasts of the fantasy and science fiction genres. Attendees could check out the work of cutting-edge comic book artists, play video games, buy rare comic books, browse booth after booth of comic and pop culture-themed merchandise, participate in costume contests and meet mega stars that included Michael J. Fox, Chris Evans and Chris Hemsworth.

Of course, there was no shortage of branded merchandise and logoed giveaways. Here, we give you a sampling of what was on offer.
ADVERTISEMENT

ADVERTISEMENT

TOP
ADVERTISEMENT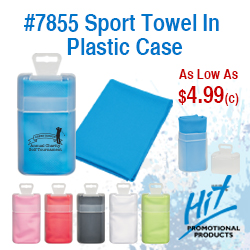 Vote for Your Favorite Promo Video
As part of Counselor's upcoming new Promotional Campaign Awards, one of the categories will highlight top marketing videos from promotional products distributors and suppliers. Here, we've pared the many entries down to six finalists, which represent a mix of product videos and company branding video campaigns. Watch the videos and then vote for your favorite. Winners of all of the Promotional Campaign Awards will be featured in the August issue of Counselor.

TOP
ADVERTISEMENT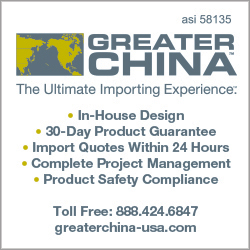 In the News
InnerWorkings (asi/168860) has been honored with Edrington's 2015 Supplier of the Year Award.
Links Unlimited (asi/67617) announced that 2016 marks its 20th anniversary of serving the corporate incentive market.
Logomark (asi/67866) announced its 12 Weeks of Summer campaign, which consists of weekly new product announcements, promotions and prizes, including a dream vacation for two to Southern California. Participants can also partake in winning a customizable beach cruiser. The campaign ends July 31st.  For more information, visit www.logomark.com.

TOP
ADVERTISEMENT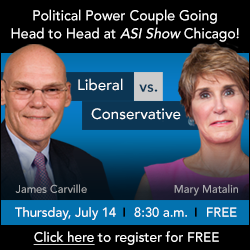 People on the Move
IMAGEN Brands, parent company of Crown Products (asi/47700) and Vitronic (asi/93990), welcomes Geoff Seiter as a client engagement sale coordinator. 
CLICK HERE to see all of this month's industry personnel announcements.

TOP

ESP® Now Offers Chat
ESP Chat encourages real-time engagement and sharing between distributors and suppliers or distributors and industry peers.
Find out more.
New Supplier Data Standards Guide Released
Updating product info using ASI's new data standards guide will help supplier products appear in more relevant searches and more presentations.
Find out more.
TOP

THE ASI SHOW
FREE REGISTRATION FOR ASI SHOW CHICAGO ENDS NEXT WEEK!
Attend the largest promotional products show of the summer – AND the last big event of the year – when you come to ASI Show® Chicago, for FREE. Register by June 14 with promo code promogram. Get ready for:
NEW Matchmaking system in registration – watch this short video on how it works
A full day of education – all NEW courses and 10 NEW speakers – on July 12
The exhibit hall on July 13-14 to meet with approximately 600 suppliers
NEW products and fresh ideas debuting just in time for back to school and the holidays
For more information on the full three-day schedule, visit www.asishow.com or call one of our registration specialists at 800-546-3300.
Follow ASI Show on Twitter and Instagram, and like us on Facebook.