NEWS STORIES


Staples CEO To Step Down
Staples Inc., parent company of Top 40 distributor Staples Promotional Products (asi/120601) announced this week that CEO Ron Sargent will step down after the company's annual shareholders' meeting on June 14. Sargent has led the company since 2002, after taking over from a Staples cofounder. He will remain the chairman through the end of the fiscal year in January.
Read Article




Massachusetts Senate Passes Bag Ban Provision
The Massachusetts State Senate passed a nearly $40 billion budget bill on May 26 that includes a provision for banning single-use carryout bags at retail establishments. The legislation would require that bags used for carrying purchased items at specific stores need to be reusable or made of recycled paper and sold for at least 10 cents apiece. The ban applies to all retail locations occupying at least 3,000 square feet, or that have at least three locations in the state.
Read Article




SPONSORED CONTENT

Three Reasons To Go Custom
Today's promotional market has more options for apparel than ever before. Industry distributors and their customers see market blanks in retail almost on a daily basis. Ten years ago, the gap between retail fashion and promotional blanks was very large. Today, however, many blank suppliers have crossed over into the promotional market and supply many styles that also are popular at retail. Your solution is to stand apart.
READ ARTICLE




Reports: Retailers Falling Short In Improving Factory Conditions
Retail powerhouses H&M, Walmart and Gap have come under fire after a series of new reports indicates that the companies have fallen short in their pledges to improve the safety of overseas workers. The Asia Floor Wage Alliance, a global coalition of trade unions as well as workers' and human rights organizations that proposes suitable wages for garment workers across Asia, reported that labor issues persist in countries such as Indonesia, Cambodia and Bangladesh.




The Joe Show: Hot New Products
In this episode of The Joe Show, Product Editor Joe Haley has a collection of hot products, just in time for the start of summer. Check out a rash guard, retro trucker hat, pack of five different hot sauces, canvas lunch bag with leather accents and more.

TOP

Consumer Spending Sees Biggest Increase In Six Years
A report released on May 31 by the U.S. Commerce Department states that consumer spending, which accounts for more than two-thirds of economic activity in the country, rose 1.0% in April, the biggest increase in over six years. This comes as consumers invested in a range of goods and services, including automobiles. Strong gains in housing prices and a strengthening labor market, which is pushing up wages, will continue to support consumer spending.

The April increase was the largest since August 2009, and comes after experts had predicted a rise of just 0.7%. The Commerce Department report, along with data on goods exports, industrial production, housing starts and home sales, indicates that the economy is regaining momentum after growing at a 0.8% annualized rate in Q1.

TOP

Instagram Announces New Business Tools
Instagram is rolling out new tools for businesses, including special profiles, data analytics and the ability to turn posts into ads from the mobile social media app itself. Business profiles, available to firms that already have a Facebook page for their company, will be released in the next few months in the U.S. and worldwide by the end of the year. Promotional product suppliers and decorators active on the photo-sharing app were cautiously optimistic about the changes.

Business profiles would allow customers to contact them via phone, email or text with a tap, rather than having to post in the public comments. The profiles would also include maps and directions to the business when applicable. Insights from Instagram would track posts that are performing well in terms of reach, impressions and engagement. It would also share demographic data on followers, like gender, age and location. Mobile ad creation would then allow users to promote well-performing posts and convert them into ads in a few taps.



ADVERTISEMENT


ADVERTISEMENT

ADVERTISEMENT

TOP
ADVERTISEMENT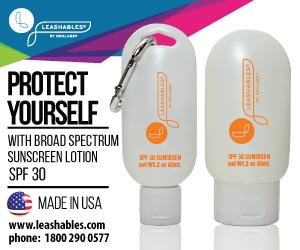 In The News
Charles River Apparel (asi/44620) has been named a finalist in the 10th annual Massachusetts Family Business of the Year Awards. The winners will be announced at an evening reception on June 15.
Prime Line (asi/79530) announced that its "Sweet Sounds of Summer" sales contest has begun and includes music-themed prizes such as New Orleans Jazz Festival and Rock & Roll Hall of Fame vacation packages, Fender guitars and StubHub gift cards for each order of $7,500 or more. The contest runs through August 31, 2016, and is open to U.S. and Canadian distributor salespeople. Prize options and contest rules are posted at www.primeline.com.

TOP
People On The Move
Elevate Brand Marketing (asi/600369) has promoted Mike Tarter to the position of senior account manager.
The Murphy Group (asi/72743) has announced that Mike Hershey has been named president to replace retiring president Jinny Murphy.
Click Here to see all of this month's industry personnel announcements.

TOP

ESP® Now Offers Chat
ESP Chat encourages real-time engagement and sharing between distributors and suppliers or distributors and industry peers.
Find out more.
ASI Upgrades 20,000 Users With New ESP
Top 40 distributors Proforma, HALO, Geiger, InnerWorkings, American Solutions for Business, Kaeser & Blair and Jack Nadel International among those enjoying system-wide performance gains.
Find out more.
TOP

THE ASI SHOW
IMPROVE YOUR ASI SHOW CHICAGO EXPERIENCE WITH THE NEW MATCHMAKING SYSTEM
We've launched a NEW matchmaking system embedded in the registration process for ASI Show® Chicago! Register now for FREE and get matched with suppliers based on product categories of interest to you, then request a meeting with them on site at the show.
Once registered, you'll be able to select product categories you sell or are interested in offering to your clients, then you will be provided with a list of exhibitors that sell those products. The system enables you to contact them by email to request an appointment in Chicago. Click here for a step by step video!
Now, you will be able to create a specific schedule that really maximizes your time and the opportunity that ASI Show Chicago represents! For more information on the ASI Show Chicago matchmaking system, the event, or for help registering, call one of our registration specialists at (800) 546-3300 or visit www.asishow.com.  
Follow ASI Show on Twitter and Instagram, and like us on Facebook.





This message/promotion was sent by Advertising Specialty Institute, Inc., 4800 Street Road, Trevose, PA 19053
For questions/inquiries please contact our Customer Service Team at CustomerService@asicentral.com.
To unsubscribe from all of our mailings, click here or send an email to our Customer Service Team CustomerService@asicentral.com
with the Email Address in the subject line. To unsubscribe from the Counselor PromoGram e-Newsletter email list only, click here