NEWS STORIES


iPROMOTEu Reports Double-Digit Growth in 2015
Top 40 distributor iPROMOTEu (asi/232119) reported sales of $139 million in revenues in 2015, up 15.6% over 2014. The company also reported growth in net income, jumping 50.4% year-over-year, and operating profit, which increased 40.3% over 2014.
Read Article




ASI Promo Poll Predicts Next President
The results of a just-released survey from ASI suggest that Republican Donald Trump is in the lead to become the 45th president of the United States. With the field of candidates for America's highest office effectively narrowed down to Trump and Democrat Hillary Clinton, ASI conducted the latest version of its ASI Presidential Promo Poll to help identify the winner of this November's general election.
Read Article




SPONSORED CONTENT

Three Hot Apparel Trends To Help Increase Your Sales
What's new in apparel today? Here are three fun and fashionable trends that will meet your clients' demands.
READ ARTICLE




The Joe Show: Products That Pack a Punch
In this episode of The Joe Show, Product Editor Joe Haley lands a hard right to boring promotional products with a unique "punching" pen. He also shows off an eye-opening sublimated face mask, a slick pair of sunglasses and a would-be promotional favorite for Forrest Gump.
WATCH THE JOE SHOW

TOP

Millions of American Workers Now Eligible for Overtime Pay
The Department of Labor has altered a rule that will make millions of Americans newly eligible for overtime compensation. Previously, any employee making less than $23,660 was eligible for overtime pay. The department has raised the threshold to $47,476. That would make 4.2 million more Americans eligible for overtime pay and it is expected to boost wages for workers by $12 billion over the next decade.

Employees making less than the threshold will still be subject to a "duties test" that also determines their eligibility. The test determines if employees primarily perform executive, administrative or professional tasks. If so, they become exempt from overtime pay. The Department of Labor instituted an additional change that allows employers to count bonuses and commissions toward as much as 10% of the salary threshold.




TOP

Survey: Social Media Selling Widely Used
According to a new survey from LinkedIn, a large majority of salespeople rely on social media as an essential tool to boost their sales. The annual report found that 71% of overall sales professionals use social media platforms to increase sales, a figure that jumps to 90% for top-performing salespeople. In addition, millennials are more likely to use a variety of sales tools compared to Gen X and baby boomer counterparts.

"People still buy from people they like, know and trust. Done right, social media is the best way to do this at scale," said Kirby Hasseman, owner of Hasseman Marketing (asi/221824), an avid presence on social media and the creator of the podcast Delivering Marketing Joy. "Social media and content creation are the best ways to showcase your expertise and connect with people across the country."
ADVERTISEMENT

ADVERTISEMENT

TOP
ADVERTISEMENT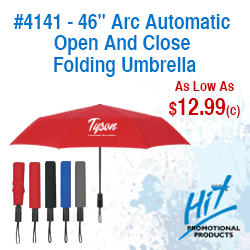 Four Hot New Markets
Looking for new market opportunities? These four hot sectors provide ample room for growth. Residential construction, for example, has been climbing since 2012 after the burst housing bubble caused a five-year downward spiral. Residential building construction grew 12.8% just last year, becoming one of the 10 fastest-growing industries in small business.
For each market, Counselor provides a look at why it's growing, the products that offer the most potential, and the promotions and strategies that will give you an opportunity to succeed.

TOP
In the News
Kwik Kopy Printing in Tuscaloosa, AL, will close at some point this summer and transfer its customer base, including its promotional product business, to the nearby Kyle Office Solutions. The businesses expect the transition to be complete by early summer.
Liqui-Mark (asi/67675) has expanded its Color Therapy Adult Coloring Product Line to now include an Adult Coloring Book.
R.S. Owens (asi/75530) created trophies for the 37th Sports & 43rd Daytime Emmy Awards.
The Vernon Company (asi/351700) hosted its annual national sales meeting, Vernon University, on April 19 and 20 at the Des Moines Marriott Downtown in Des Moines, IA. The three-day event brought together 100 Vernon account executives from coast-to-coast and over 75 supplier partners in Central Iowa. The distributor also recognized SanMar (asi/84863) with its 2015 Supplier of the Year Award.

TOP
People on the Move
Safeguard (asi/316203) welcomes print industry veteran Brian Maiers to its distributor network. 
CLICK HERE to see all of this month's industry personnel announcements.

TOP

ESP® Now Offers Chat
ESP Chat encourages real-time engagement and sharing between distributors and suppliers or distributors and industry peers.
Find out more.
New Supplier Data Standards Guide Released
Updating product info using ASI's new data standards guide will help supplier products appear in more relevant searches and more presentations.
Find out more.
TOP

THE ASI SHOW
CONNECT WITH TOP SUPPLIERS AT THE ASI ROADSHOW
The ASI Roadshow is the best way to connect with the industry's leading suppliers in a more intimate setting. With a convenient half-day schedule from 9 a.m. until 1 p.m., you'll be able to source the hottest products of 2016 and gain fresh ideas for current and upcoming client projects.  Plus, you'll earn 5 points towards your BASI/MASI Certification just for attending!
Register today for the remaining ASI Roadshows using promo code PROMOGRAM:
| | | |
| --- | --- | --- |
| Week | Dates | Cities |
| Great West | May 23-26 | Salt Lake City, Denver, Albuquerque, Phoenix |
| Canada West | June 6-9 | Vancouver, Calgary, Edmonton |
| Northeast | Aug. 29-Sept. 2 | Boston, Long Island, NJ, Philadelphia, Baltimore |
| Florida | Sept. 12-15 | Orlando, Tampa, Sarasota, Ft. Lauderdale |
| South | Sept. 26-29 | San Antonio, Houston, Baton Rouge, New Orleans |
As an added member bonus, distributors can escort their clients on the show floor. This is the perfect opportunity to discuss projects with your suppliers and your clients. To protect your clients' information, they will be given a generic badge and yellow lanyard that will say "Escorted End-Buyer" with no other information. This will ensure suppliers know who they are speaking with and other distributors won't see any of their information.
Visit www.asiroadshow.com to register for free using promo code PROMOGRAM.
Follow ASI Show on Twitter and Instagram, and like us on Facebook.