NEWS STORIES


Corporate Imaging Concepts Acquired by Private Equity Firm
Corporate Imaging Concepts (asi/168962) announced it has been acquired by a new equity partner. Private equity firm Berkley Capital, LLC purchased the stake in the distributor that was formerly held by Cardinal Equity Partners and Aldine Capital Partners.
Read Article




Ennis Reveals Fiscal Year Earnings
Top 40 supplier Ennis (asi/52493) announced that it generated $569 million in net sales for its fiscal year, a decrease of 1.9% from the previous year. Its print sales increased by 1.4% to $385.9 million for the year, while its apparel sales from Alstyle Apparel (asi/34817) decreased to $183 million, a decline of 8.5%. Consolidated margins for the fiscal year, which ended February 29, did increase from $145.5 million to $152.7 million.
Read Article




Fossil Group Reports Q1 Decline
Fossil Group Inc., parent company of Fossil Corporate Markets (asi/55145), says a stronger U.S. dollar and a decline in the company's multi-brand watch portfolio were important factors in causing worldwide first-quarter sales to decrease 9% compared to the same period last year. Globally, net sales in the company's various channels, which include the promotional products marketplace, dropped $65.3 million to $659.8 million during the first three months of 2016.




The Joe Show: Seal the Deal With New Products
In this episode of The Joe Show, Product Editor Joe Haley gets powered up thanks to a versatile power bank that can plug directly into a wall outlet. In addition, he features a luggage tag for travelers to keep track of their belongings, a wicking tank top for the workout-obsessed and printed sealing decals that are perfect for grocery stores and farmers' markets.
WATCH THE JOE SHOW

TOP

Anti-Counterfeiting Group Suspends Alibaba's Membership
Alibaba Group has been suspended by an anti-counterfeiting group after several of its members complained about Alibaba's history of piracy-filled marketplaces. The International Anti-Counterfeiting Coalition (IACC) made the decision following a report by The Associated Press which found the coalition's president had several conflicts of interest when admitting Alibaba into the organization.

IACC President Robert Barchiesi had ownership of Alibaba stock, had close ties to an Alibaba executive and recruited family members to help run the IACC, says The Associated Press. After the story broke on May 13, the coalition sent a letter to members explaining that the conflicts of interest weren't previously disclosed "because of a weakness in our corporate governance procedures." That same day, Alibaba's shares were down 2.5%.

Several members quit the coalition after Alibaba was accepted including Tiffany & Co., Gucci and Michael Kors. Alibaba has drawn the ire of top luxury brands and large trade groups (including the American Apparel and Footwear Association) for the availability of counterfeit goods on its e-commerce marketplaces. Last year, Alibaba instituted new anti-counterfeiting measures but still had to lobby the U.S. government to stay off its black market list. A survey last year from China's commerce regulator that found nearly two-thirds of the goods sold on Alibaba's Taobao online marketplace were fakes.

The IACC has over 250 members, including Apple, Cisco Systems and Chanel. According to the organization's website, Alibaba founder Jack Ma is scheduled to speak at an IACC event next week.
ADVERTISEMENT

ADVERTISEMENT

ADVERTISEMENT

TOP
Government Launches New Crowdfunding Rules for Startups
A new crowdfunding mechanism launched and regulated by the government allows anyone to be an equity investor in a small business or startup. The model is part of the JOBS Act (Jumpstart Our Business Startups) that was originally signed in 2012, but it was only on Monday, May 16 that startups were allowed to raise money from non-accredited investors.
The model, called equity crowdfunding, has been followed with a combination of anticipation and caution – offering an intriguing new capital stream but also concerns about the onerous regulatory framework and the education necessary for businesses and investors to utilize it.
"For the first time in over 80 years, small business in America can raise money from regular people," said Georgia P. Quinn, a securities lawyer with Ellenoff Grossman & Schole LLP and an expert on equity crowdfunding. "Rather than having to go to institutions or venture capital firms or high net-worth individuals, they can go to their customers, families, friends and social network and raise money for their business."

TOP
ADVERTISEMENT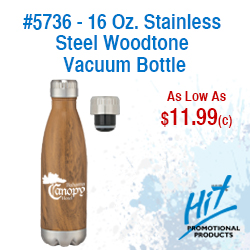 How to Avoid a Data Breach
It's a tragedy most small businesses insist won't happen to them. But far too often, David Martin has seen data breaches not only undermine company functions but nearly take down whole organizations in the process. "It can be pretty catastrophic," says Martin, vice president of VeriFyle, a secure messaging and file sharing provider based in San Jose, CA. Martin recalls one small business that not only lost half of its 100 clients, but was forced to lay off 50% of its workforce and revert to a snail-mail invoicing system after hackers targeted his company, gained access to the firm's most private data and stole credit card numbers from many clients.

Like many small businesses, distributors are not immune to security breaches and data theft. A 2014 small-business study by the Ponemon Institute, an independent organization that conducts research on privacy and data security, based in Traverse City, MI, found that over 78% of small businesses had suffered a data security breach within a two-year time span.
Here are the tips you need to know to protect your business.

TOP
ADVERTISEMENT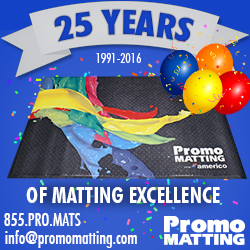 In the News
BIC Graphic (asi/40480) is further expanding its Cool Vibes Sunglasses collection by offering a full-color imprint on bows/ear pieces and lenses, and introducing a Bamboo material earpiece with laser engraving. The supplier is also offering two new mesh chairs and a new Mossy Oak pattern for its best-selling Captain Chair.
Geiger (asi/196480) announced that MBF Perry Company joined as an affiliate.
InnerWorkings, Inc. (asi/168860) has renewed its support of the FedEx St. Jude Classic and will sponsor the premier Pro-Am event held prior to PGA TOUR competition. The InnerWorkings Pro-Am will be played Wednesday, June 8, at TPC Southwind, and will feature many of the best players in the world playing alongside companies from around the globe.
Prime Line (asi/79530) has launched an ongoing trends report called #WhatsTrendingNow featuring topical stories on industry and business trends along with a blog. The first issue can be viewed at www.primeline.com.
Proforma (asi/300094) has been recognized in two recent articles byCNBC, featuring top low-cost business opportunities for entrepreneurs to achieve wealth. The two articles include "9 low-cost franchises that can make you rich" and "50 big franchise success stories: America's Star Franchisees 2016."
Starline (asi/89320) has donated 1,000 flashlights to help the victims affected by the devastating wild fires in Fort McMurray and surrounding towns.

TOP
ADVERTISEMENT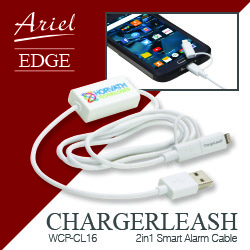 People on the Move
Charles River Apparel (asi/44620) welcomes Will Cropper, vice president of sales operations and business development.
HALO Branded Solutions (asi/356000) hired Amy Roller to the newly created position of sales support supervisor. In her new role, Roller will be responsible for coordinating support activities among HALO's field sales support team.
The Premier Group Network elected a new Board of Directors at its annual meeting in Palm Beach Gardens, FL, this past week. The board includes: Jeff Marks of Promotional Considerations (asi/300810) as chairman; Paula Shulman of Prime Line (asi/79530) as vice chairman and Mark Stewart of DLX Industries (asi/48000) as immediate past chairman. Other members of the board include Judy Goo of D & J Specialties (asi/174019); Michelle Guetle of Callard Promotional Marketing; Dan Welborne of Trend Brand Solutions; Les Dorfman of High Caliber Line (asi/43442); Glen Hersh of Admints & Zagabor (asi/31516); Matt Bertram of Fields Manufacturing (asi/54100). Paul Smith of Calconix (asi/43270) continues in his role of Board member Emeritus. Tim Andrews, president and CEO of ASI, provided the keynote speech as well as insight into the industry and marketplace.
CLICK HERE to see all of this month's industry personnel announcements.




ADVERTISEMENT

Join the Revolution in Direct-to-Garment Printing with Kornit

From mass customization to one-offs, you can do it all with Kornit Digital's line of direct-to-garment printers:


Superior color-matching for corporate logos and licensed apparel
Respond quickly to customer demands with high-speed production
Print photo-realistic designs with unlimited color possibilities
Save time and money with our inline pretreatment system
Be ahead of the competition – print your promotional garments digitally with a Kornit printer.

Click here to find a contract printer in your area, or to learn more about Kornit Digital's DTG offerings.
TOP

ESP® Now Offers Chat
ESP Chat encourages real-time engagement and sharing between distributors and suppliers or distributors and industry peers.
Find out more.
New Supplier Data Standards Guide Released
Updating product info using ASI's new data standards guide will help supplier products appear in more relevant searches and more presentations.
Find out more.