NEWS STORIES


New York City Approves Grocery Bag Fee
New York's City Council contentiously passed a bill that will impose a five-cent fee for single-use plastic and paper bags at grocery and convenience stores. The bill will go into effect starting in October. By imposing a fee on both paper and plastic, New York City's bill aims to reduce waste and spur consumers to carry reusable bags when they go food shopping.
Read Article




BIC Grows Revenue in First Quarter
France-based BIC Group, the parent company of Top 40 supplier BIC Graphic (asi/40480), grew its revenues by 1.3% in the first quarter of 2016 to reach 517.3 million euros ($589.4 million). On a comparative basis (taking into account exchange rates and excluding acquisitions and other events), sales increased by 6.9%. BIC Graphic experienced promotional product net sales growth of 5% in the first quarter and 4.6% on a comparative basis.
Read Article




InnerWorkings Announces Q1 Earnings Increase
InnerWorkings (asi/168860) has announced that revenue in the first quarter of 2016 reached $271.1 million, an increase of 12% compared to $242.1 million in the first quarter of 2015. Gross profit was $61.9 million (or 22.9% of revenue) up 12.5% from $55.1 million (22.7% of revenue) in the same quarter last year.




SPONSORED CONTENT

Smart Strategies For Making Your Business More Profitable
Skip the stairs. Take the elevator. There are faster, easier, more profitable ways to attain new heights in the printing and promotional products business. Here's how.
READ ARTICLE




The Joe Show: Sweet New Promo Items
In this episode of The Joe Show, Product Editor Joe Haley freshens up with some uniquely shaped mints that will be at home with any trade show or corporate giveaway. He also features stress relievers for grad season, spirit-inducing banners and activity books with temporary tattoos that will entice kids and teach them valuable lessons.
WATCH THE JOE SHOW

TOP

Elections Causing Drop in Small Business Confidence
Uncertainty over the upcoming presidential and congressional elections has contributed to a drop in the confidence of small-business owners. The most recent Bank of America Small-Business Owner Report for this spring found that only 29% of owners feel the national economy will improve over the next 12 months – a steep decline in optimism from a year ago.

Produced semi-annually, the report revealed that more than two-thirds of small-business owners believe that the presidential election will affect their company "a lot" or "somewhat." Similarly, 53% feel congressional elections will impact their operations. Nearly four in five owners, meanwhile, are concerned about the "effectiveness" of U.S. government leaders, which was higher than last year, but in line with previous election years in 2012 and 2014.

TOP

Vistaprint Reports Growth, Increases Its Promo Sales
Cimpress N.V., the parent company of Vistaprint, reported sales of $436.8 million in the company's fiscal third quarter, an increase of 29% from the same period last year. The company also reported 8% growth for Vistaprint in the third quarter for a total of $289.9 million. Promotional product sales and other categories, including marketing materials, signage and apparel, increased faster than average unit growth.

"The Vistaprint Business Unit continues to strengthen as a result of the many changes and investments we've made over the last several years," said Sean Quinn, senior vice president and CFO. "We're optimistic about the progress we're making toward our aspiration of returning the Vistaprint business to double-digit revenue growth, which we achieved this quarter, but expect to fluctuate as we continue to make further investments that we believe will improve the value proposition to Vistaprint customers, often at the expense of higher near-term revenue and profit."
ADVERTISEMENT

ADVERTISEMENT

TOP
ADVERTISEMENT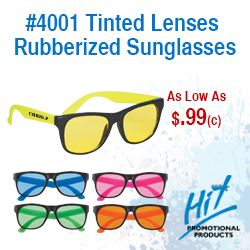 Case Study: How One Distributor Won Over Trump
In 2010, 60 Minutes broadcast a segment about Newton, IA, and its struggling businesses. The town was in an extended depression – leveled not only by the recession, but the shuttering three years earlier of the Maytag factory, the town's largest employer. Dave McNeer, owner of distributor Maxim Advertising, spoke candidly on camera about his businesses' struggles: shaving his workforce in half, watching his clientele shrivel up, appealing to the banks only to be turned away.
After the special aired, McNeer's phone "blew up," but not one single politician reached out to him. Someone else did: Michael Cohen, executive vice president and special counsel for Donald Trump.

TOP
ADVERTISEMENT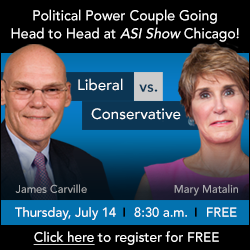 In The News
BIC Graphic (asi/40480) continues its series of online promotions with the May "What's Your Vacation Style" quiz. This month's quiz features five popular destinations to choose from, each with the perfect Good Value product for the setting. For more information, visit www.bicgraphic.com.
BrandCharger (asi/88751) has successfully registered the BrandCharger trademark in the United States.
Dickies (asi/49675) is introducing a new line of chef wear including shirts, coats, pants and aprons, as part of an expanded partnership with licensee Strategic Partners Inc.
HanesBrands (asi/59528) has been recognized by Forbes magazine as one of America's Best Employers in 2016. Of the 500 large employers making the magazine's list, Hanes ranked as the No. 167 most recommended by its employees.
Post-Up Stand (asi/79052) has developed a new Padded Banner Stand Carrying Case for the company's most popular banner stand units.
Redwood Classics Apparel (asi/81627) has pledged its commitment to support all those affected by the recent catastrophic Fort McMurray wildfire, which has triggered the largest fire-related evacuation in Alberta's history. The program, dubbed RW x #YMM, is reaching out to current and potential distributors that place an order with the supplier this month. From May 5 to May 31, the company will donate $1 from each item sold from its 16 oz. and 20 oz. fleece collection to the Canadian Red Cross Alberta Fires Appeal. Distributors should reference code #YMM when ordering.
SnugZ USA (asi/88060) has launched MediaHive – the promotional products industry's first supplier video portal. Through custom integration with VideoFarm.tv, MediaHive allows distributors to easily search, view and share all of SnugZ USA's end-user safe videos in just one location.
Towel Specialties (asi/91605) has announced a partnership with Hilaire Productions Inc.

TOP
People on the Move
Quality Certification Alliance (QCA) has begun the search process for a new executive director after Jeffrey P. Jacobs retired from the position last month.
CLICK HERE to see all of this month's industry personnel announcements.
TOP

ESP® Now Offers Chat
ESP Chat encourages real-time engagement and sharing between distributors and suppliers or distributors and industry peers.
Find out more.
New Supplier Data Standards Guide Released
Updating product info using ASI's new data standards guide will help supplier products appear in more relevant searches and more presentations.
Find out more.
TOP

THE ASI SHOW
THE ASI ROADSHOW IS TRAVELING TO THE GREAT WEST
The ASI Roadshow is coming to the Great West May 23-26. Click here to see the list of exhibitors who will be there. This is your chance to meet with the industry's leading suppliers in a convenient half-day schedule from 9 a.m. until 1 p.m. Plus, you'll earn 5 points toward your BASI/MASI Certification just for attending!

Register today for the city of your choice:
As an added member bonus, distributors can escort their clients on the show floor. This is the perfect opportunity to discuss projects with your suppliers and your clients. To protect your clients' information, they will be given a generic badge and yellow lanyard that will say "Escorted End-Buyer" with no other information. This will ensure suppliers know who they are speaking with and other distributors won't see any of their information.

Visit www.asiroadshow.com to register for free using promo code PROMOGRAM.

Follow ASI Show on Twitter and Instagram, and like us on Facebook.