NEWS STORIES


Gildan Agrees To Acquire Alstyle Apparel
As first reported in a Breaking News post on Wednesday, Gildan Activewear (asi/56842) has signed a definitive agreement to acquire a 100% equity interest in Alstyle Apparel (asi/34817). Gildan will pay $110 million in cash to purchase the apparel company. Alstyle was formerly a division of Top 40 supplier Ennis (asi/52493), but the company announced last month that it agreed to divest the apparel division and focus on its core business. The deal with Gildan is expected to close by the end of June.
Read Article




Promotional Products and the Presidential Election
What decides an election, even one as big as the race for the White House? Is it the issues? Commercials? Could it actually be promotional products? Even at the highest levels, promotional products continue to be indispensable for political campaigns, and even played an undeniable role in the unexpected emergence of Donald Trump and Bernie Sanders in this year's presidential election.
Read Article




SPONSORED CONTENT

Smart Strategies For Making Your Business More Profitable
Skip the stairs. Take the elevator. There are faster, easier, more profitable ways to attain new heights in the printing and promotional products business. Here's how.
READ ARTICLE




The Joe Show: Charge Up Sales With These Promo Items
In this episode of The Joe Show, Product Editor Joe Haley showcases a collection of fresh promotional items for discerning clients, including a sports scarf, a two-in-one Bluetooth speaker/power bank, a flask gift set and more.




SPONSORED CONTENT

Six Tips To Sell Your Distributor Business Quickly & Easily
Are you a distributor with annual sales less than $1,000,000 and a goal to sell your business? Having worked hard over the years building your distributorship, have you considered your end game? Maybe now is the time to sell your distributorship and reap the financial rewards you deserve.
READ ARTICLE




TOP

Job Growth Slower Than Expected In April  
According to ADP and Moody's Analytics, private companies added just 156,000 new jobs in April. The figure is well below economists' expectations of 195,000 new jobs, continuing the decline of private job creation, which started at the beginning of the year as private-sector jobs dropped from 287,000 in December to 193,000 in January.

"The job market appears to have stumbled in April," said Mark Zandi, chief economist at Moody's Analytics, in an official statement regarding the findings. "Job growth noticeably slowed, with some weakness across most sectors. One month does not make a trend, but this bears close watching as the financial market turmoil earlier in the year may have done some damage to business hiring."




TOP

Study: Marketers Adopting People-Based Advertising
A new study shows that advertisers are increasingly moving toward precise, people-based marketing (also known as "addressable media") that's catered more to individual consumer needs than cookies-based marketing that fails to track people's digital habits on mobile devices.

Marketing analysts Signal and Econsultancy surveyed 358 senior North American brand marketers and agency media buyers to understand the impact and future of this addressable media.

The data showed that 83% of media buyers using addressable media reported superior performance across their client base compared to traditional display ads. With 70% of advertisers describing their first-party targeting results as "good" or "excellent," it's easy to see why 63% of advertisers reported improved click-through rates and 60% experienced higher conversion rates. The data also showed that three in five advertisers said first-party data drove stronger ROIs for their campaigns.
ADVERTISEMENT


ADVERTISEMENT

ADVERTISEMENT

TOP
Obituary: William "Bill" Gassett, Hub Pen
William "Bill" Gassett, a customer service representative for Hub Pen (asi/61966), has passed away. He was an employee of the Top 40 supplier since 2010.
"He made an immediate impact with his casual professionalism and ability to put the customer's need above all else," said the company in an official statement. "Bill knew the meaning of teamwork and practiced the concept daily as those who worked with him will vouch for.
"He will be remembered for his easy smile, warm personality and willingness to help anyone. Hub's customer service team will provide the same great service to Bill's customers during this tough transition period."
Gassett is survived by his wife Janet and children Andrew and Alison.

TOP
ADVERTISEMENT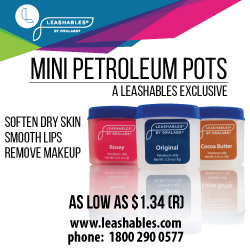 Nominate Now for Counselor Promotional Campaign Awards
We're looking for the best campaigns that used promotional products in the past year. Nominate your company's successful promo campaigns in the following categories:

Distributor Self-Promotion
Distributor Client Promotion
Supplier Self-Promotion
Best Use of Social Media in a Promotion (Facebook, Twitter, Instagram, Pinterest, etc.)
Best Use of Video


To nominate your campaign, answer the questionnaire below via email and mail product samples from the promotion to:

Counselor Magazine
ATTN: Karen Akers
4800 Street Rd.
Trevose, PA 19053

Email any relevant photos/links or questions to kakers@asicentral.com.

The deadline to enter is Friday, May 6.

Questionnaire for Best Promotional Campaign nominations:

What was the purpose of the campaign?
What was the company and industry that the campaign was created for?
Who was the target audience?
What products were used? How were they imprinted?
How were the products distributed? How many were distributed?
What were the results of the promotion? Why would you say it was a success?
Can you provide ROI information or other concrete facts that demonstrate its success?

TOP
ADVERTISEMENT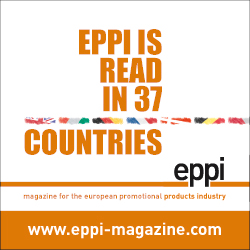 In The News
Crystal D (asi/47759) has created the inaugural Flip Saunders Legacy Award, awarded to Ricky Rubio, point guard for the Minnesota Timberwolves, for his involvement in the community.
Data Supplies Inc. (asi/175769) has announced an official name change to Smart Source.
Fruit of the Loom's (asi/84257) Imprintable Activewear division has announced a new ad campaign featuring noted decorators and their exclusive designs created with HD Cotton. For more information, visit www.fruitactivewear.com.
Polyconcept North America has announced that recent invoices will now be available to logged-in users at PCNA.com, allowing distributors to view invoices instantly.
SanMar (asi/84863) has launched SanMar U, an education website that offers product expertise to customers. For more information, visit www.education.sanmar.com.

TOP
People On The Move
HALO Branded Solutions (asi/356000) welcomes Tommy Lewis to the newly created position of vice president, enterprise and program sales. Lewis will be responsible for supporting and providing strategic direction to HALO's sales force in efforts to identify and drive additional revenue with top corporate accounts.
Click Here to see all of this month's industry personnel announcements.




ADVERTISEMENT

Do you want to sell your distributorship?

We can help you sell your distributorship quickly and easily.

Read what others are saying about The Distributor Exchange:

"You have exceeded my expectations regarding this process. Thanks for being so efficient, attentive and supportive. What else can I say . . . a dream come true!" – Barb Feyka - Capstone Promotions

All inquiries are strictly confidential.

Click here to learn more.
TOP

ESP® Now Offers Chat
ESP Chat encourages real-time engagement and sharing between distributors and suppliers or distributors and industry peers.
Find out more.
New Supplier Data Standards Guide Released
Updating product info using ASI's new data standards guide will help supplier products appear in more relevant searches and more presentations.
Find out more.
TOP

THE ASI SHOW
IMPROVE YOUR ASI SHOW CHICAGO EXPERIENCE WITH THE NEW MATCHMAKING SYSTEM
We've launched a NEW matchmaking system embedded in the registration process for ASI Show® Chicago! Register now for FREE and get matched with suppliers based on product categories of interest to you, then request a meeting with them on site at the show.

Once registered, you'll be able to select product categories you sell or are interested in offering to your clients, then you will be provided with a list of exhibitors that sell those products. The system enables you to contact them by email to request an appointment in Chicago. Click here for a step-by-step video!

Now, you will be able to create a specific schedule that really maximizes your time and the opportunity that ASI Show Chicago represents! For more information on the ASI Show Chicago matchmaking system, the event, or for help registering, call one of our registration specialists at (800) 546-3300 or visit www.asishow.com.

Follow ASI Show on Twitter and Instagram, and like us on Facebook.





This message/promotion was sent by Advertising Specialty Institute, Inc., 4800 Street Road, Trevose, PA 19053
For questions/inquiries please contact our Customer Service Team at CustomerService@asicentral.com.
To unsubscribe from all of our mailings, click here or send an email to our Customer Service Team CustomerService@asicentral.com
with the Email Address in the subject line. To unsubscribe from the Counselor PromoGram e-Newsletter email list only, click here