NEWS STORIES


iPROMOTEu Employee Arrested for Embezzlement
A former employee of Top 40 distributor iPROMOTEu (asi/232119) was arrested for embezzling $111,780 from the company by changing the label on his personal bank accounts to make it look like he was paying vendors on the company's behalf.
Read Article




U.S. Economy Lags in Q1
The American economy grew at its slowest pace in two years during the first quarter of 2016, though economists see several factors that point to a silver lining. Gross domestic product increased at an annual rate of .5% during the first three months of the year, falling short of economists' predictions and the 1.4% growth experienced in the fourth quarter of 2015, the U.S. Department of Labor reported.
Read Article




Grapevine Designs Acquires Kansas City Distributor
Grapevine Designs (asi/212829), an affiliate of A Brand Company, announced it has acquired Kansas City-based distributor CR Promotions. Financial terms of the deal were not revealed. CR President Chris Rosburg and his entire staff will be joining Grapevine and working out of the company's Lenexa, KS-based offices.




The Joe Show: Products for a Variety of Promotions
In this episode of The Joe Show, Product Editor Joe Haley features a collection of products perfect for imbibing, including an elegant wine gift bag, stackable drinkware and a colorful set of coasters. And what's the one charity promotional item that only Joe has the "balls" to show? Find out in this latest video.
WATCH THE JOE SHOW

TOP

U.S. to Monitor China Currency for Unfair Advantage
A new report from the U.S. Treasury places China under scrutiny for devaluing its currency to gain an unfair trade and economic advantage. The newly-created monitoring list is part of the Treasury's semi-annual report to Congress where it examines the foreign exchange policies of the country's major trading partners. Four additional countries were included on the list: Japan, Korea, Taiwan and Germany.

The report states that none of the countries are manipulating their currency (a charge the U.S. government hasn't leveled in over 20 years), but that the countries in question met two of three criteria to merit further monitoring.

"The Administration shares strongly the objective of taking aggressive and effective actions to ensure a level playing field for our workers and companies," the report said. "The President has been clear that no economy should grow its exports based on a persistently undervalued exchange rate, and Treasury has been working aggressively to address exchange rate issues bilaterally."

TOP

Study Reveals How Often E-Commerce Sites Convert Sales
In Counselor's 2015 State of the Industry report, distributors said they believe 39% of overall sales are generated through e-commerce. In reality, however, overall industry revenues attained through e-commerce sit at only 16%. Part of the significant gap may have something to do with their product page conversion rates – or how often e-commerce sites turn visitors into buyers.

A new study from Receiptful provides numbers for this essential e-commerce metric. The average page conversion rate (PCR) for an e-commerce website is 7.9%, says the 2016 Product Page Conversion Rates report, which gathered data from 2,687 e-commerce sites representing an estimated $848 million in annual sales. The average store surveyed sells approximately $315,600 worth of product every year.
ADVERTISEMENT

ADVERTISEMENT

TOP
ADVERTISEMENT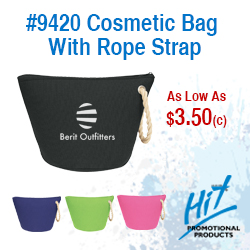 HanesBrands Acquires Australian Company
HanesBrands has entered a definitive agreement to acquire Pacific Brands Limited, an underwear and intimate apparel company in Australia. The transaction is valued at roughly $800 million, and the acquisition is expected to close in the third quarter of this year. This is Hanes' sixth acquisition in the past three years.
"Pacific Brands is a natural addition to the HanesBrands portfolio, with its strong market-leading brands that will be complemented by our global supply chain," CEO Richard A. Noll said in a press release. He noted that Winston-Salem, NC-based Hanes has tripled operating profits in the last decade, going from a $4 billion company to a $7 billion global "underwear and activewear powerhouse." The Pacific Brands acquisition will "serve as a catalyst for even further growth and value creation for the foreseeable future," Noll added. HanesBrands recently posted positive Q1 earnings of $1.22 billion.


READ ARTICLE

TOP
ADVERTISEMENT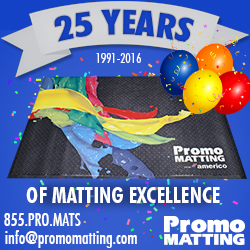 Nominate Now for Counselor Promotional Campaign Awards
We're looking for the best campaigns that used promotional products in the past year. Nominate your company's successful promo campaigns in the following categories:
• Distributor Self-Promotion
• Distributor Client Promotion
• Supplier Self-Promotion
• Best Use of Social Media in a Promotion (Facebook, Twitter, Instagram, Pinterest, etc.)
• Best Use of Video
To nominate your campaign, answer the questionnaire below via email and mail product samples from the promotion to:
Counselor Magazine
ATTN: Karen Akers
4800 Street Rd.
Trevose, PA 19053
Email any relevant photos/links or questions to kakers@asicentral.com.

The deadline to enter is Friday, May 6.
Questionnaire for Best Promotional Campaign nominations:
• What was the purpose of the campaign?
• What was the company and industry that the campaign was created for?
• Who was the target audience?
• What products were used? How were they imprinted?
• How were the products distributed? How many were distributed?
• What were the results of the promotion? Why would you say it was a success?
• Can you provide ROI information or other concrete facts that demonstrate its success?

TOP
ADVERTISEMENT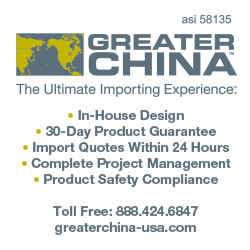 In The News
FASTSIGNS International, Inc. (asi/395000) has announced it won Bronze at the 2016 Canadian Franchise (CFA) Awards of Excellence in Franchising in the Traditional – Mature/Established franchise systems category.
Logomark (asi/67866) has announced its 12 Weeks of Summer Campaign, which will run from May to July and offer weekly new product releases, promotions and prizes, including a trip for two to Southern California. For more information, visit www.logomark.com.
ParsonsKellogg LLC (asi/339615) has launched a new website that showcases its full suite of premium promotional items and services while also enhancing the customer experience. For more information, visit www.parsonskellogg.com.
PromoMatting (asi/35750) celebrates 25 years of business in the promotional products industry this month.
Starline (asi/89320) has announced the expansion of its TruColor imprint option. TruColor is now available as an option on the microfiber pouch for all safety eyewear.

TOP
People On The Move
Debco (asi/48885) welcomes Susan Roitman to the position of account manager.
Vantage Apparel (asi/93390) welcomes Ben Roberson as the newest addition to its sales force. Roberson will be overseeing the Carolinas, Tennessee, and West & South Virginia territories.
CLICK HERE to see all of this month's industry personnel announcements.
TOP

ESP® Now Offers Chat
ESP Chat encourages real-time engagement and sharing between distributors and suppliers or distributors and industry peers.
Find out more.
New Supplier Data Standards Guide Released
Updating product info using ASI's new data standards guide will help supplier products appear in more relevant searches and more presentations.
Find out more.
TOP

THE ASI SHOW
MEET THE INDUSTRY'S TOP SUPPLIERS NEXT WEEK
Engagement Hall of Engage East, ASI's NEW event for 2016, is next week… have you registered yet?
Engage East | May 11, 2016 | Marriott Marquis | Time Square, New York | REGISTER NOW!
Here's why you need to attend next week:
Be inspired at the Keynote – 9AM-10AM: Hear from Aaron Dignan about what companies must do to thrive in the next five years. Click here to listen to his recent interview with ASI.
See the industry's elite in the Engagement Hall – 10AM-2PM: Speak with four and five star suppliers, along with additional regional suppliers – click here for the list to date
Escort your clients*: Bring your clients with you in the Engagement Hall to have focused conversations with suppliers and your buyers about specific project needs
For more information on Engage East, call our registration specialists at 800-546-3300, or visit www.asiengage.com.
Follow ASI Show on Twitter and Instagram, and like us on Facebook.
*Escorted clients will wear generic badges and a special lanyard so they will be easily identifiable, but their identity will remain confidential.