NEWS STORIES


3M Reports First-Quarter Earnings Decline
3M Co., parent company of Top 40 supplier 3M/Promotional Markets (asi/91240), reported sales of $7.4 billion in this year's first quarter, a decline of 2.2%. Organic local-currency sales declined .8%. Operating income grew by 3.3% to $1.8 billion while operating income margins increased 1.3% for the quarter. In total the company generated $2.05 earnings per share for the quarter.
Read Article




HanesBrands Posts Positive Q1 Results
HanesBrands, parent company of Hanes Branded Printwear (asi/59528), announced net sales of $1.22 billion for the year's first quarter, an increase of .8%. The supplier increased its adjusted operating profit by 10% and grew its adjusted earnings per share by 18%. Hanes attributed the positive results to its multiyear acquisition strategy and continued improvement in margins for its core business.
Read Article




China's Canton Fair Opens With Huge Crowds, Tech Influences
The gifts and premiums portion of the China Import and Export Fair – more commonly known as the Canton Show – in Guangzhou, China, was held this week and attracted 138,000 attendees from more than 80 countries, visiting over 8,000 exhibitors to the second phase of its massive three-part fair.




The Joe Show: New Products Worth Viewing
In this episode of The Joe Show, Product Editor Joe Haley ventures into the brave new world of virtual reality with a pair of affordable goggles. In addition, he shows off a swanky zippered coolie with bottle opener, and a rugged sound speaker for tech and music lovers.
WATCH THE JOE SHOW
| | |
| --- | --- |
| | ADVERTISEMENT |
TOP
ADVERTISEMENT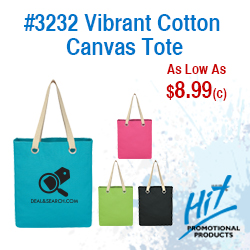 Debco Recalls Ceramic Mugs
In conjunction with Health Canada and the U.S. Consumer Product Safety Commission (CPSC), industry supplier Debco (asi/48885) has issued a voluntary recall of its Tonal Thirst Mug (CM6531) with glossy two-tone finish, due to the risk of the handle breaking off during use. Debco has received one report of an injury.
"In keeping with practicing the utmost caution, we recommend that end-user customers stop using the mugs immediately and contact their respective promotional products distributors," said Stan Gallen, senior vice president of sales and marketing, in an official company recall statement. "We further recommend that all distributors who sold this mug contact their clients and advise them of this voluntary recall."

The ceramic mugs have a white glossy exterior with contrasting interior and matching open handle in black, blue, lime green or red, and were purchased between August 1, 2015 and April 11, 2016. Almost 23,900 were sold in Canada and 145 in the U.S. Consumers should dispose of the mugs immediately, and Debco (www.debcosolutions.com) will offer a replacement non-imprinted Bowery Stoneware Mug (CM9057) at no charge. Debco can be contacted at (844) 730-5005 or by email at CM6531recall@debcobag.com.

TOP
Marketing Exec Acquires Florida Distributor
A veteran marketing executive has acquired industry firm ABCO Graphics & Printing (asi/524710). In announcing the acquisition of the full service commercial printing company, Kelly McKnight-Goelz said she plans to bolster ABCO's entrenched graphic design capabilities, direct marketing and mailing, promotional products and more by incorporating a unique strategic marketing consultancy. Terms of the acquisition were not released.

"I am thrilled to have acquired an organization of ABCO's caliber," said McKnight-Goelz, CEO of KMG Marketing and now ABCO. "We have a great team of people here that remain extremely dedicated to our customers and to the continued growth and expansion of the organization."

Founded in 1989, ABCO is one of the largest printing companies in Central Florida. Based in Odessa, FL, the firm services and delivers throughout the Tampa Bay area and ships to clients nationally. "We will continue our longstanding commitment to supporting the growth and strength of all of our clients, especially with the addition of providing integrated strategic marketing services," said McKnight-Goelz, who previously served as vice president and corporate officer for Unilens Vision Inc.

ABCO's new top executive has more than 25 years of experience leading and growing organizations in the medical device, pharmaceutical, nutraceutical and publishing sectors. She recently received executive continuing education certificates from Northwestern University's Kellogg School of Management for Finance for executives and mergers/acquisitions, and Harvard Law School's program on negotiation and leadership. McKnight-Goelz was also recently accepted into the CEO Council of Tampa Bay.

TOP
Slideshow: Health Fair Giveaways
Few bibliophiles could resist delving into cafeteria tables laden with more than 16,000 books, all sorted and sold for a fraction of the original sticker price. Sweetening the prospect of a used book sale, however, is the promise of ample free food and other giveaways.

The Emmaus Public Library, a small community library in eastern Pennsylvania, teamed up with The Nutrition Group, a full-service food and utilities management company, this weekend to hold a used book sale and a Nutrition, Health and Safety Fair at Lower Macungie Middle School, one of the institutions serviced by The Nutrition Group. The school's cafeteria was transformed into a mecca for readers of all ages, and the halls outside the book sale were stocked with booths providing free screenings and sharing information on healthy eating, the dangers of smoking and the importance of good oral hygiene.

READ ARTICLE

TOP
Nominate Now for Counselor Promotional Campaign Awards
We're looking for the best campaigns that used promotional products in the past year. Nominate your company's successful promo campaigns in the following categories:
• Distributor Self-Promotion
• Distributor Client Promotion
• Supplier Self-Promotion
• Best Use of Social Media in a Promotion (Facebook, Twitter, Instagram, Pinterest, etc.)
• Best Use of Video
To nominate your campaign, answer the questionnaire below via email and mail product samples from the promotion to:
Counselor Magazine
ATTN: Karen Akers
4800 Street Rd.
Trevose, PA 19053
Email any relevant photos/links or questions to kakers@asicentral.com.

The deadline to enter is Friday, May 6.
Questionnaire for Best Promotional Campaign nominations:
• What was the purpose of the campaign?
• What was the company and industry that the campaign was created for?
• Who was the target audience?
• What products were used? How were they imprinted?
• How were the products distributed? How many were distributed?
• What were the results of the promotion? Why would you say it was a success?
• Can you provide ROI information or other concrete facts that demonstrate its success?

TOP
In The News
Accolades (asi/102910) has received the Jackie Robinson MVDBP Award (Most Valuable Diverse Business Partner) from the Atlanta Braves and Major League Baseball during a pre-game ceremony on Jackie Robinson Day at Turner Field.
Balloon House/Balloons Overnight has changed its name to Overnightline (asi/38195).
Bankers Advertising Company (asi/131650) recently brought its sales partners and supplier representatives together for its 2016 Gathering of the Stars National Sales Meeting at Pheasant Run Resort in St. Charles, IL.
Expert Brand (asi/53404) has launched its OSI program (One Order – One Shipment – One Invoice). The program offers printed performance shirts in one simple set-up: customers can place an order by including their selected style number and color, and uploading their desired artwork, with the expectation to receive complimentary shipment within 7-14 days.
Onara Enterprises (asi/75113) was selected as one of a dozen companies to receive the Michigan Small Business Development Center's (MI-SBDC) Best Small Business Award.  These companies were chosen from over 5,000 small businesses based on their success in creating jobs, increasing sales, improving their business strategy and their involvement with the MI-SBDC.  The recipients will be honored on May 5 in Lansing, MI, at the 12th annual Michigan Celebrates Small Business Awards Gala.
Redwood Classics (asi/81627) has launched Meet the Makers: A Look Behind the Seams, an in-depth series on six of the factory's key departments and the faces behind them.
Royal Apparel (asi/83731) has announced an initiative to expand its sustainable fabrications, using organic cotton, RPET, recycled cotton scraps, hemp, bamboo and tri-blends.
Simba (asi 87296) is represented by the multi-line rep groups Bridge Marketing, In Stepp Marketing and Jules Scheck.
Toddy Gear (asi/91411) has launched a Kickstarter campaign for a new product called the Toddy Cable, an iPhone lightning cable with full-color process printing directly on the cord.

TOP
People On The Move
The Legacy Group welcomes Jolie Porter as managing director. Porter served as the executive director of the Chesapeake Promotional Products Association (CPPA) for 14 years.
CLICK HERE to see all of this month's industry personnel announcements.
TOP

ESP® Now Offers Chat
ESP Chat encourages real-time engagement and sharing between distributors and suppliers or distributors and industry peers.
Find out more.
New Supplier Data Standards Guide Released
Updating product info using ASI's new data standards guide will help supplier products appear in more relevant searches and more presentations.
Find out more.
TOP

THE ASI SHOW
JOIN US FOR A NIGHT OF BLUES, FOOD AND FUN IN CHICAGO
Owned by six-time Grammy Award-winning and Rock and Roll Hall of Fame Bluesman, Buddy Guy's Legend is Chicago's premier blues club and ASI Show® Chicago is taking over! We want you to be a part of the fun, so for a limited time we're exclusively offering ASI members discounted tickets* – REGISTER TODAY to reserve yours for just $49 (a $100 value) by June 14.
Join us at ASI Show Chicago, July 12-14 at McCormick Place and attend the Gala Celebration on Wednesday, July 13 to experience:
A downtown Chicago ambiance for fun and great networking
An authentic dinner featuring recipes from Buddy's childhood in Baton Rouge and an open bar
The best blues music over a state-of-the-art audio system
For more information on ASI Show Chicago, call 800-546-3300 or visit www.asishow.com.
Follow ASI Show on Twitter and Instagram, and like us on Facebook.
*ASI distributor and decorator member companies who register by June 14, 2016 can order up to two tickets to the Gala Celebration for only $49 each (a $100 value per ticket). Additional tickets will be $69 each from June 15 through July 11, 2016. Tickets on site will be $89 each.