NEWS STORIES


Hub Pen Receives Equity Investment
As first reported in a Breaking News Alert last week, Top 40 supplier Hub Pen Company (asi/61966) announced that after a long search it has chosen New York-based private equity company Tenex Capital Management as its new partner to support the company's growth. Financial terms of the deal were not released, but a Hub Pen spokesperson told Counselor that the Fleming family would still maintain ownership of the company.
Read Article




Taylor Acquires Staples Print Solutions
Minnesota-based Taylor Corporation, the parent company of Top 40 supplier Taylor Promotional Products and Top 40 distributor Amsterdam Printing (asi/121500), has announced it will acquire the assets of Staples Print Solutions, a division of Staples Inc.
Read Article




CPSC Recalls Retail Plush Toys
The U.S. Consumer Products Safety Commission (CPSC) has issued an official recall for Moogy plush toys from Miniland Educational due to the red button on the Moogy plush toy's left pocket being able to detach, posing a choking hazard to young children. No injuries have yet been reported as a result of the product that was sold in various retail outlets.




The Joe Show: Awesome Promo Products
In this episode of The Joe Show, Product Editor Joe Haley keeps it cool with thirst-quenching promotional products such as a vacuum water bottle. In addition, he shows off candy building blocks, a T-shirt for pets, and more.
WATCH THE JOE SHOW
| | |
| --- | --- |
| | ADVERTISEMENT |
TOP
ADVERTISEMENT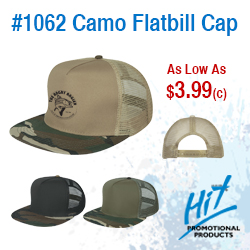 Best Small Cities to Start a Business
With advantages of lower overhead costs and stronger customer relationships, small cities are attractive for entrepreneurs looking to transform their idea into a concrete business.
Personal finance website WalletHub determined a list of the best cities for starting a business as a way to celebrate National Small Business Week starting on May 1. "Small cities" were defined as cities with a population size between 25,000 and 100,000 residents. Analysts compared 1,268 small cities across three key dimensions: business environment, access to resources and business costs.
Each dimension included metrics such as "average growth in number of small businesses," "prevalence of investors" and "office-space affordability."
Here is the list of the top 10 best small cities to start a business:
| | |
| --- | --- |
| 1 | Holland, MI |
| 2 | North Chicago, IL |
| 3 | Brighton, NY |
| 4 | Jefferson City, MO |
| 5 | La Vergne, TN |
| 6 | Inver Grove Heights, MN |
| 7 | Clearfield, UT |
| 8 | Dothan, AL |
| 9 | Cheyenne, WY |
| 10 | Deerfield Beach, FL |
"In a small city, it will be easier to get to know the best service providers such as lawyers, your banker may likely be someone you know, and you can more easily create a name for yourself," said expert panelist Chuck Sacco, assistant dean of strategic initiatives at the Charles D. Close School of Entrepreneurship.
"Local authorities need to provide a platform that incentivizes startups, look to its top entrepreneurs as leaders, and then do their best to keep up to allow the entrepreneurs to thrive," said fellow expert panelist Birton J. Cowden, associate director of the Berthiaume Center for Entrepreneurship in the Isenberg School of Management at University of Massachusetts Amherst.
For the rest of the list, visit www.wallethub.com.  

TOP
ADVERTISEMENT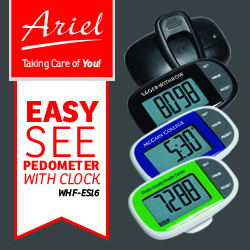 Industry Veteran Bud Roberts Retires
After 40 years in the ad specialty industry, marketing specialist Bud Roberts has announced his retirement. Roberts worked for Marathon/Prestige (asi/68707) since the company's inception in 1980 until last year, and for Soyad Socks, a division of Soyad Brothers Textile (asi/88403), for 37 years. He will remain as a consultant for Soyad until June 30, 2017.
"To create and make something happen was the greatest thrill for me," Roberts says. "Did we have failures? You're damn right we did. But our successes far outstripped our failures."
Among Roberts' career highlights are sponsoring more than 60 companies to become ASI members, successfully urging a review committee to make lanyards a category and selling an order of 8 million friendship bracelets for Nabisco's Chips Ahoy! promotion.
If you were to walk into his office, Roberts says, you'd see a pile of letters ready to be mailed out to the new ASI members announced each month. "I'm a firm believer of contacting those new members," Roberts says, "telling them that if they're going to be successful, this is what you need to know. If you are dedicated and want to get involved, you've got to become a student of the industry. You have to understand how it operates and figure out where you can fit into a slot with the hope that it will work out."
Born in Zanesville, OH, Roberts calls himself an "Ann Arbor native" after decades of helping build the Ann Arbor community in Michigan. He sat on the committee board for the first Ann Arbor Street Art Fair, which has grown to attract 500,000 attendees from across the nation each year. Roberts also spent 56 years as a statistician for the University of Michigan's football team.
Saying "it's just time" to retire, Roberts plans on building up his new home, the small town of Dexter, MI, just as he did for Ann Arbor. "But with all I plan to do, I don't plan to overdo," Roberts said.

TOP
Tech Startup Innercell Enables 'Smart' Promos
Got a chip on your shoulder? If Innercell CEO Dan Jordan has his way, you will soon. It's nothing to be upset about, though. These chips, which employ Near Field Communication (NFC) technology, are meant to add value and enhance user engagement with T-shirts and all kinds of other everyday objects, he says.
All you have to do is tap the shirt sleeve or other NFC-embedded item with a smartphone, and multimedia content will pop up on your screen. A perfect example of Innercell's technology is a novelty Nikola Tesla T-shirt created with online retailer UnderRepped, now being sold in the MIT campus museum gift shop. Place a mobile phone a few centimeters from the NFC hot spot on the tee's sleeve, and a short video on the inventor and physicist's life begins to play.

TOP
Last Chance: Nominate Your Company for Best Places To Work
For the ninth year in a row, Counselor is setting out to identify the industry companies that employees simply love to work for. These are the distributors and suppliers that have a loyal workforce and that provide a work environment which employees want to go to every morning.
Do you want your company to be considered? Getting involved is easy – and it's completely free to participate. The only necessary qualification is that a company has at least 10 employees.
To nominate your company, or any others in the market that you think deserve to be recognized, simply click here. Also, there's no risk to participate. Only the honorees – those companies with the best scores from the survey – will be published in Counselor.
So, don't delay. Click here to register your company to be considered for one of the most exclusive lists in the promotional products market: Counselor's Best Places To Work.
Nominations close this Friday, April 22.

TOP
In The News
BIC Graphic (asi/40480) has announced the launch of the Cool Gear Aquaburst Bottle, with a refillable flavor compartment.
Chocolate Inn / Taylor & Grant (asi/44900) has released its new 2016 catalog. For more information, visit www.chocolateinn.com.
Colonial/Redi Record (asi/81110) announced that it will be closed April 22 until May 2, in recognition of the Jewish holiday of Passover.
Fruit of the Loom (asi/84257) held a ribbon cutting ceremony to officially open its newly-expanded Palmetto Center in Summerville, SC.
Geiger (asi/196480) has announced implementation of PopUP Stores, which enable the distributor's sales partners to build drop-ship company stores in minutes. Features include logos automatically placed on items, "logo-locker" capability to protect the client brand, simple item selection, and complete back-end order integration.
The MiPen Company (asi/71033) has announced that Debbie Story from Corporate Identity won the March iPad Mini Contest.
Outstanding Branding (asi/288519) announced that it has opened an American division of the company in New York City.
Penn Emblem (asi/77120) announced that it now offers direct screen printing for sports merchandise.
SanMar (asi/84863) announced the availability of lifestyle-clothing brand Alternative Apparel (asi/34850). SanMar now carries 41 Alternative Apparel styles including 11 exclusive, unique designs developed in collaboration between the two companies. For more information, visit www.sanmar.com.

TOP
People On The Move
IDProductsource (asi/62088) has announced the promotion of Brett Lykowski to sales supervisor and the promotion of Ryan Modica to vice president.
Proforma (asi/300094) announced that it has named Heather DiPrato as senior vice president of strategic business and partner development. DiPrato will focus on recruiting, vendor relationships, and technology solutions for Proforma.
CLICK HERE to see all of this month's industry personnel announcements.
TOP

ASI Mags Honored
ASI magazines recently earned finalist nominations for four Jesse H. Neal National Business Journalism Awards.
Find out more.
More Business Saving Discounts
ASI announces four new money-saving member discounts from Wyndham, LifeLock, Avis and Budget.
Find out more.
TOP

THE ASI SHOW
MEET LEADING SUPPLIERS IN THE ENGAGEMENT HALL AT ENGAGE EAST

Engage East is ASI Show's NEW event on the East Coast. Join us Wednesday, May 11 from 10AM-2PM in the Engagement Hall at the New York Marriott Marquis in Time Square. Here, you'll meet four & five star suppliers, plus many more regional participating suppliers who are ready to show you the products and selling tools you need for your clients. Click here to see the growing list of participating suppliers.
When you take just a few hours out of the office at Engage, it will help drive incredible success! So don't delay, register today for the Engagement Hall on May 11 using promo code PROMOGRAM.
For more information, call our registration specialists at 800-546-3300, or visit www.asiengage.com.
Follow ASI Show on Twitter and Instagram, and like us on Facebook.