NEWS STORIES


Obituary: Bill Schmidt, Sr.
Bill Schmidt, Sr., CEO and owner of Top 40 supplier Hit Promotional Products (asi/61125), died Saturday at the age of 73. Under Schmidt's guidance, Hit has grown precipitously to become the fifth-largest supplier in the industry. In 2014, Hit generated $270 million in revenue, accounting for 150% growth over a five-year span.
Read Article




Postal Service Reduces Cost of Stamps
The U.S. Postal Service has reduced postage rates for regular mail for the first time in almost a century. First-class letters have dropped from 49 cents to 47 cents, postcards went down a penny to 34 cents and certified mail has decreased from $3.45 to $3.30. The reduction stems from the Postal Regulatory Commission (PRC) lifting the "exigent surcharge," a temporary price hike implemented in 2014 to help with the Great Recession.
Read Article




CPSC Recalls GPS Golf Band
The U.S. Consumer Product Safety Commission (CPSC) has recalled a GPS-powered golf wristband carried by industry suppliers for posing a burn hazard to consumers. Labeled the GolfBuddy BB5, the band's charging ports can produce an electrical charge to exposed skin. The band has burned at least two people.
Read Article




The Joe Show: Cool New Products
In this episode of The Joe Show, Product Editor Joe Haley flies the flag for promotional products with an item that is perfect for election season and summer parades. In addition, he shows off a well-loved children's puzzle, and tasty packaging to house goodies from bakers and salespeople visiting clients.
WATCH THE JOE SHOW
| | |
| --- | --- |
| | ADVERTISEMENT |
TOP
ADVERTISEMENT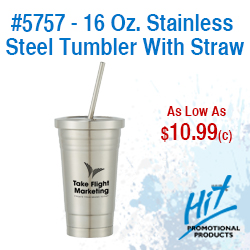 Villanova Championship Parade Highlighted by Promos
A sea of Villanova blue flooded downtown Philadelphia on Friday as the Wildcats celebrated their men's basketball team's NCAA Championship victory. Thousands of fans gathered along the five-block parade route, chanting "Let's Go Nova" to the beat of honking fire trucks while also sporting tons of promotional products.
Counselor was on the scene to witness all the T-shirts, hats, lanyards, blankets and blue popcorn on display. Watch the video of the celebratory promos in action and read the article to see pictures from the event.

TOP
Study: Micro-Influencers Drive Consumer Buying Behavior
Which people have the greatest influence on consumer decisions? A new study shows that "micro-influencers," individuals who work in a specific category or are seen as a trusted source, drive consumer buying behavior in a surprisingly effective manner. The study found that 82% of consumers surveyed reported that they were highly likely to follow a recommendation made by a micro-influencer. These influencers have up to 22.2 times more conversations each week regarding recommendations on what to buy versus an average consumer.
The study says that 94% of consumers surveyed believe micro-influencers are more credible and knowledgeable than average persons. In terms of who is better at explaining how the product works, 92% of responders voted for micro-influencers. The study also found that 74% of influencers encourage people to "buy it or try it" compared to 66% of the general population.

TOP
Video: Is Unlimited Vacation a Good Policy?
Netflix does it. So does LinkedIn and a host of tech start-ups. What are we talking about? Unlimited vacation time for employees. The latest HR trend offers tantalizing possibilities for employees – as long as they get their work done.

So is it a good idea? Editorial Director Andy Cohen and Advantages Editor Dave Vagnoni weigh in on the topic in this video debate. "If I'm angling to get a promotion, I'm going to be really hesitant to take vacation," Vagnoni argues, "because I'm worried that somebody else who's angling for that promotion is not going to take vacation, and that puts me in a bad light."

TOP
Nominate Your Company for the Best Places To Work
For the ninth year in a row, Counselor is setting out to identify the industry companies that employees simply love to work for. These are the distributors and suppliers that have a loyal workforce and that provide a work environment which employees want to go to every morning.
Do you want your company to be considered? Getting involved is easy – and it's completely free to participate. The only necessary qualification is that a company has at least 10 employees.
To nominate your company, or any others in the market that you think deserve to be recognized, simply click here. Also, there's no risk to participate. Only the honorees – those companies with the best scores from the survey – will be published in Counselor.
So, don't delay. Click here to register your company to be considered for one of the most exclusive lists in the promotional products market: Counselor's Best Places To Work.

TOP
In The News
Artistic Toy Manufacturing Inc. (asi/37122) announced it will host a factory tour and educational event aimed on May 20. For more information, visit www.memberplanet.com.
HanesBrands, parent company of Hanes Branded Printwear and Champion Branded Printwear (asi/59528), has announced a limited-time-only double rebate promotion for the Hanes4Education program. For more information, visit www.hanes4education.com.
Logomark (asi/67866) announced the launch of its new products for spring: large, USA-made, 32-oz. PET water bottles available in five versions with a pull or flip spout, fruit infuser and/or filter; a seven-piece Valumark set; as well as 40-plus exclusive New York-inspired bags by Solo. Logomark is also offering in April a hefty price reduction on its Pisen power banks (the free packaging promotion is extended as well). For more information, go to http://www.logomark.com.​
Picnic Time (asi/78065) announced the release of its collection of products adorned with the new Los Angeles Rams logo.
Post-Up Stand (asi/79052) announced that it is offering custom printed trade show and advertising flooring in three different sizes.
Sweda Company (asi/90305) announced the launch of a new brand of promotional products, Loads of Laughs (LOL). The Loads of Laughs brand introduces a new line of over 50 event and giveaway themed items ranging in price from $.16 to $1.89. For more information, visit www.swedausa.com.
World Emblem Mexico (asi/98264) has doubled its manufacturing footprint and moved to a new 125,000-square-foot location in Aguascalientes. During the move, an additional 24 new machines with almost 300 heads were added and installed in the new facility. World Emblem Mexico currently has over 100 embroidery machines and over 1,000 sewing heads with even more machines to arrive in the upcoming months.

TOP
People On The Move
Debco (asi/48885) promoted Lauren James to junior sales development representative.

DecoNetwork (asi/177784) appointed Mietek Woloszyn to the position of general manager of DecoNetwork's North and South American operations. The company also welcomes Bryan Marc, Chris Beck, Dave Carey and Ammber Doyle to the client services team.

Polyconcept North America (asi/78897) welcomes Kortney Deming to the hard goods field sales team. Kortney will act as a field sales representative in the Southern California territories, from San Diego to Santa Barbara.

Zagwear (asi/365552) added Lise Lucas to its sales team in the San Francisco area

CLICK HERE to see all of this month's industry personnel announcements.
TOP

ASI Mags Honored
ASI magazines recently earned finalist nominations for four Jesse H. Neal National Business Journalism Awards.
Find out more.
More Business Saving Discounts
ASI announces four new money-saving member discounts from Wyndham, LifeLock, Avis and Budget.
Find out more.
TOP

THE ASI SHOW
THE ASI ROADSHOW IS TRAVELING TO THE MIDWEST
The ASI Roadshow is coming to the Midwest April 25-28. This is your chance to meet with the industry's leading suppliers in a convenient half-day schedule from 9 a.m. until 1 p.m. Plus, you'll earn 5 points towards your BASI/MASI Certification just for attending.
Register today for the city of your choice:
| | | |
| --- | --- | --- |
| City | Date | Location |
| Detroit, MI | April 25 | Holiday Inn Detroit/Livonia |
| Cleveland, OH | April 26 | Embassy Suites Cleveland Rockside |
| Indianapolis, IN | April 27 | The Lexington – Formerly Radisson |
| Chicago, IL | April 28 | Holiday Inn Chicago/Elk Grove |

As an added member bonus, distributors can escort their clients on the show floor. This is the perfect opportunity to discuss projects with your suppliers and your clients. To protect your clients' information, they will be given a generic badge and yellow lanyard that will say "Escorted End-Buyer" with no other information. This will ensure suppliers know who they are speaking with and other distributors won't see any of their information.
Visit www.asiroadshow.com to register for free using promo code PROMOGRAM.
Follow ASI Show on Twitter and Instagram, and like us on Facebook.