NEWS STORIES


San Francisco Approves Fully Paid Parental Leave
San Francisco legislators have unanimously passed a law guaranteeing six weeks of fully paid maternity or paternity leave. The law makes it the first U.S. city to guarantee fully paid time off for new parents, and follows a similar recent decision by the state of New York that signals a growing shift in parental leave policies.
Read Article




HanesBrands To Acquire Champion Europe
HanesBrands, parent company of Hanes Branded Printwear and Champion Branded Printwear (asi/59528), has reached an agreement to acquire Champion Europe, which owns the trademark for the Champion brand in Europe, Africa and the Middle East. The move brings all of Champion's global presence directly under the control of HanesBrands.
Read Article




Under Armour's Promotional Mystery
Perhaps the most demanded apparel brand in the industry is also its most rare: Under Armour. Why does the sports apparel brand have such a low-key promotional presence? In this exclusive article, part of Counselor's cover story of the "Biggest Questions in the Promo Products Industry," we look into the reasons Under Armour has held back, and what promotional demand will be for the brand in the future.
Read Article




The Joe Show: Cool New Promo Products
In this episode of The Joe Show, Product Editor Joe Haley shows off a not-so-standard corkboard that's perfect for home businesses and offices. In addition, he features a slate of personalized journals, mugs and bags, and also a handy pair of scissors with a magnetic holder.
WATCH THE JOE SHOW
ADVERTISEMENT


ADVERTISEMENT

TOP
ADVERTISEMENT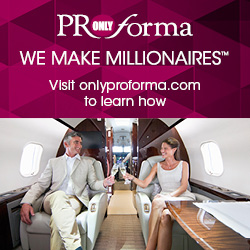 WrestleMania Promos Take Over Texas
A week of BBQ and bodyslams has wrapped up as World Wrestling Entertainment (WWE) presented WrestleMania 32 – professional wrestling's annual promo-filled Super Bowl inside AT&T Stadium in Arlington, TX. An all-time WWE attendance record of 101,763 people from 50 states and 35 countries made the pilgrimage to witness their favorite athletes clash at the nearly seven-hour event.
"We are thrilled that we made history tonight at WrestleMania, further cementing its place as one of the top sports and entertainment events in the world," said WWE Chief Brand Officer Stephanie McMahon.
Counselor was on the scene to see all of the promotions that sponsors and hosts were running. Find out about all the hats, life-size cutouts, massive banners and more down in the Lone Star State.

TOP
ADVERTISEMENT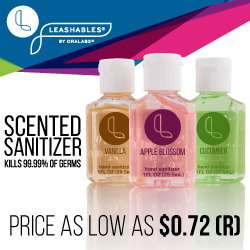 Proforma Inducts Million Dollar Club Members
Proforma (asi/300094) announced that 32 owners were inducted into the company's Million and Multi-Million Dollar Clubs. The owners gathered at PGA National in Palm Beach Gardens, FL for the distributor's annual Million Dollar Club celebration trip, held from March 31 through April 3.
"This trip represents our core mission at Proforma … to help people pursue their big dreams and live amazing lives," said Proforma Founder Greg Muzzillo. "It is an honor to celebrate the incredible accomplishments of this inspiring group of owners in one of the most beautiful locations in the country."

TOP
Obituary: Bertie Clarke Womble
Bertie Clarke Womble, a longtime employee and sales manager with Apex Tool Group, died on April 1 at her home in Holly Springs, NC. She was 66.

Bertie started as a secretary in the ad specialties department of Cooper Tools (which is now part of Apex Tool Group) in 1970. She retired last July after 45 years with the company. She was a founding member of the Carolinas Association of Advertising and Marketing Professionals (CAAMP) and previously served as the association's president. She also won the Person of the Year award from the Young Executives Promotional Products Association.

Bertie is survived by her husband of 35 years, Tommy Womble; brother, Dale Clark (Barbara); sisters, Jennifer Moore (Greg) and Marie Stewart (Don); father-in-law, Wallace Wayne Womble, Sr.; sisters-in-law, Patty McIver (Keith) and Phyllis Womble; and numerous nieces and nephews.

A funeral service for Bertie was held on April 4 followed by a burial at New Hill Baptist Church Cemetery. Memorials may be sent in Bertie's honor to Waverly Hematology and Oncology Survivors Clinic at 300 Ashville Avenue, Suite 310, Cary, NC 27518.

TOP
Nominate Your Company for the Best Places To Work
For the ninth year in a row, Counselor is setting out to identify the industry companies that employees simply love to work for. These are the distributors and suppliers that have a loyal workforce and provide a work environment employees want to go to every morning.
Do you want your company to be considered? Getting involved is easy – and it's completely free to participate. The only necessary qualification is that a company has at least 10 employees.
To nominate your company, or any others in the market that you think deserve to be recognized, simply click here. Also, there's no risk to participate. Only the honorees – those companies with the best scores from the survey – will be published in Counselor.
So don't delay. Click here to register your company to be considered for one of the most exclusive lists in the promotional products market: Counselor's Best Places To Work.

TOP
In The News
Prism Medical Apparel (asi/79643) announced discounts across all medical apparel for ASI distributors nationwide.
World Emblem (asi/98264) has doubled its manufacturing footprint in Mexico and moved to a new 125,000 sq. ft. location in Aguascalientes.

TOP
People On The Move
Pro Towels (asi/79750) welcomes Chuck Lang as chief financial officer. He will oversee the finance, accounting and business development functions for Pro Towels, Kanata Blanket Company (asi/63823) and Superior (asi/90240).
Zagwear (asi/365552) welcomes Lise Lucas to its sales team in the San Francisco area. She will work as an account executive continuing to strengthen the company's presence in the northern California region while continuing her work with major casino properties in Las Vegas.
CLICK HERE to see all of this month's industry personnel announcements.




ADVERTISEMENT

Do you want to sell your distributorship?

We can help you sell your distributorship quickly and easily.

Read what others are saying about The Distributor Exchange:

"You have exceeded my expectations regarding this process. Thanks for being so efficient, attentive and supportive. What else can I say . . . a dream come true!" – Barb Feyka - Capstone Promotions

All inquiries are strictly confidential.

Click here to learn more.
TOP

ASI Named Best Place to Work
Employee-driven competition recognizes ASI's outstanding workplace environment.
Find out more.
More Business Saving Discounts
ASI announces four new money-saving member discounts from Wyndham, LifeLock, Avis and Budget.
Find out more.
TOP

THE ASI SHOW
ENGAGEMENT DAY 3 FOR INSPIRATION, NEW IDEAS AND BUSINESS-GROWING TACTICS
The East Coast is one of the biggest hubs for doing promotional product business, ranked as the #3 region in country …which is why ASI Show is launching a NEW event there – Engage East, May 9-11 at the Marriott Marquis in Times Square.
Join us for Engagement Day three (May 11), where ASI members will begin the day with an eye-opening keynote with Aaron Dignan, who will speak about what companies must do to thrive in the next five years. Click here to listen to his recent interview with ASI to learn more.
Then, walk the Engagement Hall with tabletop exhibits featuring top suppliers for ALL distributors to attend for FREE. And, ASI members, you can escort* your key clients with you! This is a great opportunity to brainstorm new ideas with suppliers and your clients – just have them bring their business card to register on site when they arrive with you.
Follow ASI Show on Twitter and Instagram, and like us on Facebook.
*Escorted clients will wear generic badges and a special lanyard so they will be easily identifiable, but their identity will remain confidential.