NEWS STORIES


Ennis Announces Proposed Sale Of Alstyle Apparel
As first reported in a Breaking News Alert this morning, Top 40 supplier Ennis (asi/52493) announced it has agreed to a deal to divest its Alstyle Apparel (asi/34817) division. The buying group that is purchasing Ennis' apparel division is named Alstyle Operations LLC, and the transaction is for a total of $88 million.
Read Article




Minneapolis Bans Single-Use Plastic Bags
The Minneapolis City Council has voted to ban retailers from distributing single-use plastic bags, adding the Minnesota metropolis to a list of more than 160 U.S. cities that have instituted regulations on carryout bags.
Read Article




Disrupters Poised To Change Promo Industry
Innovative companies are using technology to challenge traditional ways of doing business. But meanwhile, various forms of brick-and-mortar businesses are still attractive to consumers, creating what Jim Franklyn, vice president of sales and marketing for distributor Inkhead (asi/231159), calls "the emerging hybrid space of distributor selling." In Counselor's "Big Book of Questions" package, we identify the disrupters that are challenging the industry.

READ THE COVER STORY PACKAGE




The Joe Show: Stick With These New Products
In this episode of The Joe Show, Product Editor Joe Haley features products that are sure to please clients, including a mason jar-shaped tumbler with fruit infuser, vintage ice bag, luggage stickers and more.
WATCH THE JOE SHOW




| | |
| --- | --- |
| | ADVERTISEMENT |
TOP
Private Sector Adds 200,000 Jobs In March
According to ADP and Moody's Analytics, private companies added 200,000 new jobs in March. The services sector provided 191,000 of the total new jobs, a slight decrease from its 204,000 positions created in February. While that number was revised lower from initial expectations of 214,000 in February, job creation numbers in March accurately matched expectations for the month.
"The job market continues on its amazing streak," said Mark Zandi, chief economist at Moody's, in an official statement on the report. "The March job gain of 200,000 is consistent with average monthly job growth of the past more than four years. All indications are that the job machine will remain in high gear."

TOP
ADVERTISEMENT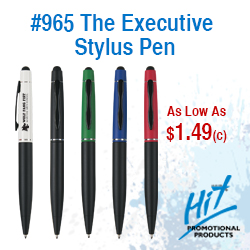 Study: College Students Appreciate Relevant Targeted Ads
According to a new study by Fluent, a brand marketing agency that specializes in the college demographic, a majority of college students are comfortable with online targeted ads as long as they're relevant to individual preferences. The study surveyed 1,310 American students ages 17 to 24 currently enrolled in a four-year college or university. More than half (53.4%) said they would click on a Facebook ad if it featured a product or service they need or care about. Similarly, about 49% of respondents stated they would click on a YouTube ad for the same reason.
Responses from the participating college students, also known as members of Generation Z, were generally the same across the primary social media channels. Almost half of respondents reported that they would click on ads on Twitter, Instagram, Snapchat, Meerkat, Periscope and Vine because they were for products and services they needed.

READ ARTICLE

TOP
ADVERTISEMENT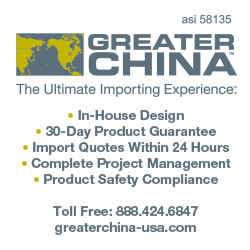 CPSC Recalls Children's Pajamas
The U.S. Consumer Products Safety Commission (CPSC) has issued an official recall for children's footed pajamas, imported from China by Creating X LLC, of Carson City, NV, and sold online at Amazon, Sears, Zulily and Footedpajamas.com. The pajamas fail to meet federal flammability standards for children's sleepwear, posing a risk of burn injuries, though no incidents have yet been reported.
"Consumers should immediately take the recalled pajamas away from children, stop using them and contact Creating X (www.creatingx.com) for instructions on receiving a store credit towards another Creating X product," said the CPSC in an official recall statement. "Creating X is contacting all purchasers of the recalled pajamas directly." Creating X is not an ASI-listed supplier.

TOP
6 Questions Hiring Managers Want To Hear
During a company's hiring process, the interview is the best opportunity to find out about a candidate's experience and expertise. It's also a chance for an applicant to ask a potential employer insightful questions that not only glean important information about the company, but also demonstrate to the interviewer that they're thinking critically about the position and whether or not they're a good fit for the job. In fact, the most determined candidates will make sure to ask smart questions from their interviewees.
"It shows that the person is serious about wanting to get into the company," says Betty Camenzind, marketing manager at Top 40 supplier Ennis Inc. (asi/52493). "He or she wants to understand the culture and get background on the folks they'd be working with."

TOP
Nominate Your Company for Best Places To Work
For the ninth year in a row, Counselor is setting out to identify the industry companies that employees simply love to work for. These are the distributors and suppliers that have a loyal workforce and that provide a work environment which employees want to go to every morning.
Do you want your company to be considered? Getting involved is easy – and it's completely free to participate. The only necessary qualification is that a company has at least 10 employees.
To nominate your company, or any others in the market that you think deserve to be recognized, simply click here. Also, there's no risk to participate. Only the honorees – those companies with the best scores from the survey – will be published in Counselor.
So, don't delay. Click here to register your company to be considered for one of the most exclusive lists in the promotional products market: Counselor's Best Places To Work.

TOP
In The News
BIC Graphic (asi/40480) announces that national account manager Ken Thomsen received the Outstanding Service Award from Boundless (asi/143717) at the distributor's annual Founder's Circle Sales Meeting in March.
Geiger (asi/202900) announces that MBF Perry Company Inc. has joined Geiger as an affiliate. For more than 20 years, MBF Perry has provided award-winning printing solutions, promotional products, marketing and apparel to clients nationwide. MBF Perry will now focus on pursuing additional business opportunities with software solutions offered by Geiger, such as e-commerce store platforms. Visit www.mbfperry.com for more information.
Sweda Company, LLC (asi/90305) has launched a new value-driven line called Loads of Laughs (LOL) that includes more than 50 event and giveaway items ranging from $.16 to $1.89. Visit www.swedausa.com for more information.
Tri-Mountain (asi/92125) has released its spring catalog that features 11 new styles in the company's Performance, Lilac Bloom and Gold Collections. Click here for additional details.

TOP
People On The Move
Shumsky (asi/326300) welcomes Darren Taulbee as CFO.

CLICK HERE to see all of this month's industry personnel announcements.
TOP

ASI Named Best Place to Work
Employee-driven competition recognizes ASI's outstanding workplace environment.
Find out more.
More Business Saving Discounts
ASI announces four new money-saving member discounts from Wyndham, LifeLock, Avis and Budget.
Find out more.



This message/promotion was sent by Advertising Specialty Institute, Inc., 4800 Street Road, Trevose, PA 19053
For questions/inquiries please contact our Customer Service Team at CustomerService@asicentral.com.
To unsubscribe from all of our mailings, click here or send an email to our Customer Service Team CustomerService@asicentral.com
with the Email Address in the subject line. To unsubscribe from the Counselor PromoGram e-Newsletter email list only, click here