NEWS STORIES


California Reaches Deal to Raise Minimum Wage
California's minimum wage could rise from $10 to $15 an hour thanks to an agreement between California legislators and labor unions. Governor Jerry Brown announced that the minimum wage would raise gradually, reaching $15 an hour by 2022 for large companies and 2023 for small businesses. The total would be the highest for a U.S. state.
Read Article




J. America Partners With Private Equity Firm
Apparel supplier J. America (asi/62977) announced it has reached a partnership to recapitalize the company with private equity firm Blue Point Capital Partners. Financial terms of the agreement were not revealed. Company co-founders Jeff Fenech, Jeff Radway and Peter Ruhala will continue to run the business and own a significant stake in the company.
Read Article




The Big Book of Questions
How will the industry's rampant M&A activity impact small distributors? Will China's faltering economy signal the end of its sourcing reign? Who are the major disrupters in the promotional product industry? Counselor answers these and many more of the industry's most pressing issues in our April cover story, "The Big Book of Questions."

READ THE COVER STORY PACKAGE




The Joe Show: Dashing New Products
In this episode of The Joe Show, Product Editor Joe Haley showcases an innovative Bluetooth earbud with vivid printing. In addition, he features several handy items, including a snazzy can cooler with pocket, an electronic golf score keeper with built-in divot replacer, and a pen that fits right on a car dashboard or door.
WATCH THE JOE SHOW




| | |
| --- | --- |
| | ADVERTISEMENT |
TOP
Vistaprint Partners With UK-Based Member Company
Vistaprint has partnered with UK-based Integra Office Solutions Ltd. to provide branded online stores with print fulfillment capabilities. Integra's members – independent dealers of office and IT supplies – will have access to products and samples with three-day turnaround for delivery through the stores, which will be hosted on their sites.
"This is an exciting opportunity for members to add value to their existing customers together with generating new business through being able to supply a range of professionally printed, personalized products," said Neil Basham, Integra's purchasing director. "Vistaprint is a well-respected brand and has the infrastructure to deliver excellent service levels. We already have several members interested in the proposition and working with their team to go live."
Integra offers a variety of creative services, including marketing programs, digital tools and promotional products. In total, Vistaprint will offer 6,500 items to Integra members to sell to their customers, including promotional products and printed marketing materials. The companies say that Integra members will still have "ownership" of their customers and earn commissions on all orders placed. Orders can be sent directly to end-buyers or to Integra members who will then deliver to their customers. 
"Through this strategic alliance, we will be providing Integra members with a zero cost way of promoting and selling an extensive range of printed items to their customers," said Tim Webster, head of European business development at Vistaprint Corporate Solutions. "In addition, this will also help members who already provide a print management service to key accounts to widen their offer across a wider customer base."

TOP
ADVERTISEMENT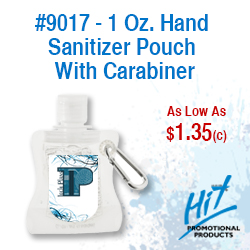 Iowa-Based Industry Companies Merge
Action Print of West Des Moines, IA, has merged with nearby Universal Printing of Des Moines. Company principles said the merger will allow Universal Printing to provide Action Print clients additional services. Virtually the entire Action Print staff is transitioning to Universal Printing, the companies said.
"Bringing not just the equipment, but also the people was a high priority for us during this process," Universal Owner George Springer said in a statement. "Being a family-owned company has a special meaning, and knowing that Action Print's employees and clients understand that, will make this transition all that much easier."
Universal Printing is a third generation, family-owned company currently celebrating its 50th year in business. The company's services include promotional products, decorated apparel, digital printing, offset printing, graphic design, direct mail services and signs and displays.
Merging with an established company that offers such an array of services, as well as a like-minded culture and customer-focused philosophy, made sense, said Carol Hansen of Action Print, a family business with 40 years of experience in the printing industry.
"We are excited to make this transition," said Hansen. "It was very important to me to find a company what would be a good fit for my clients and my staff. Aside from the company name and physical location, not much will change for Action Print clients. The same people will provide the same great customer service."
The merged company will conduct business at the Universal Printing facility, located at 2828 5th Avenue in Des Moines, IA.

TOP
Why Clutter Hurts Your Leadership
Many entrepreneurs and managers have cluttered offices (unless they have an organized assistant). Does that come with a cost? Yes, according to a 2010 study by Brother International that put the cost of messy desks and time spent looking for misplaced items in corporate America at about $177 billion annually. That price tag, figuring the time spent daily hunting for misplaced files, staples or documents, added up to 76 hours – or nearly two work weeks – a year.
In this article, Barbara Hemphill, founder of Productive Environment Institute and author of Less Clutter More Life, disputes the notion that business leaders should stand for clutter, and offers six tips to eliminate the mess and accomplish more at work. "Entrepreneurs and managers think 'big picture,' but following through on details can be a struggle," she writes. "They like to start things, but finishing them can be a challenge. Often the more brilliant a person is, the messier their office. Sorting and filing seems like a lower priority than creating a new product or serving your customer. But is it? It's easy for observers to wonder, 'If someone can't manage their own office, how can they manage a department or a company?'"

TOP
Nominate Your Company for the Best Places To Work
For the ninth year in a row, Counselor is setting out to identify the industry companies that employees simply love to work for. These are the distributors and suppliers that have a loyal workforce and that provide a work environment which employees want to go to every morning.
Do you want your company to be considered? Getting involved is easy – and it's completely free to participate. The only necessary qualification is that a company has at least 10 employees.
To nominate your company, or any others in the market that you think deserve to be recognized, simply click here. Also, there's no risk to participate. Only the honorees – those companies with the best scores from the survey – will be published in Counselor.
So, don't delay. Click here to register your company to be considered for one of the most exclusive lists in the promotional products market: Counselor's Best Places To Work.

TOP
In The News
Ariel Premium Supply (asi/36730) has agreed on a partnership with JSN Holdings LLC to distribute the company's ChargerLeash technology to the promotional product industry. ChargerLeash products feature a built-in alarm that beeps whenever a product is unplugged, ensuring that the charger is not forgotten.
Bebco (asi/39395) has announced that the "Union Label" is now available on all its products upon request. 
Post-Up Stand (asi/79052) has acquired a new Mimaki Flatbed UV printer that prints on an extensive variety of media.
Proforma Business Impact (asi/490152) has announced a new partnership with sports apparel brand Under Armour Inc. Based in Greenville, SC, Proforma Business Impact will offer a select line of Under Armour apparel and accessories to business clients throughout the Carolinas, GA and AL.
Starline (asi/89320) has introduced 15 new products with TruColor imprint for spring promotions. For more information, visit www.starline.com.

TOP
People On The Move


CLICK HERE to see all of this month's industry personnel announcements.
TOP

1,512 ASI Certifications Awarded
Twenty-two industry professionals were recently certified through the ASI education certification program, a free ASI member benefit.
Find out more.
More Business Saving Discounts
ASI announces four new money-saving member discounts from Wyndham, LifeLock, Avis and Budget.
Find out more.
TOP

THE ASI SHOW
GROW YOUR BUSINESS WITH THE CONNECTIONS YOU MAKE AT ASI SHOW CHICAGO
Expand your relationships, learn the latest trends and discuss goals and clients' needs face-to-face with industry colleagues at ASI Show® Chicago, July 12-14 at McCormick Place. Attend for FREE when you register today using promo code Promogram and network with industry professionals who are serious about doing business!
Don't miss these opportunities to make important connections just in time for Q4:
You can't miss this opportunity to make important connections at this crucial time in the sales year – register today! For more information on the complete three-day schedule, call 800-546-3300 or visit www.asishow.com.
Follow ASI Show on Twitter and Instagram, and like us on Facebook.




This message/promotion was sent by Advertising Specialty Institute, Inc., 4800 Street Road, Trevose, PA 19053
For questions/inquiries please contact our Customer Service Team at CustomerService@asicentral.com.
To unsubscribe from all of our mailings, click here or send an email to our Customer Service Team CustomerService@asicentral.com
with the Email Address in the subject line. To unsubscribe from the Counselor PromoGram e-Newsletter email list only, click here