NEWS STORIES


Presidential Candidates Spend Big On Promo
Donald Trump and other presidential candidates sustained their outward spending on promotional products, according to figures from the latest campaign finance reports. The frontrunner for the GOP presidential nomination spent nearly $542,000 on hats, T-shirts, mugs and more this February, accounting for almost 6% of his campaign's spending last month.
Read Article




Fed Keeps Interest Rates at Existing Levels
The Federal Reserve has decided to keep interest rates at current levels while reducing the number of future increases, in light of economic uncertainty across the globe. In December, the central bank of the United States had forecasted four rate hikes in 2016. However, new estimates released on March 16 brought that number down to two, while officials shrank expectations for economic growth and inflation.
Read Article




Staples Rebrands B-To-B Division
Staples Inc., parent company of Top 40 distributor Staples Promotional Products (asi/120601), announced it has renamed its business-to-business division from Staples Advantage to Staples Business Advantage. As part of the rebranding effort, the company has launched the Staples Easy System, giving customers the flexibility to order products and services on any device at any time.

Read Article




The Joe Show: Brighten Your Promotions With These Products
In this episode of The Joe Show, Product Editor Joe Haley proves that real men wear pink with a unique apparel item. In addition, he shows off a luggage accessory that wards off unwanted searches and a light-up dog toy that allows our canine friends to play fetch at all hours of the day.
WATCH THE JOE SHOW




TOP

Podcast: Succeeding in Era of Digital Disruption
Aaron Dignan, founder of The Ready and author of the upcoming book The Responsive Organization, speaks to ASI in this exclusive interview on how organizations can succeed in a world where digital forces are disrupting decades of tradition. "The shift from design for efficiency to design for adaptability is important," says Dignan, who is also the keynote speaker at ASI's Engage East show in May. "How do we make sure we can be flexible, we can iterate and learn as an organization rather than how far down can we drive the cost to make a box of corn flakes?"

Dignan also shares his experiences helping established business leaders adjust to the complexities of the 21st century. "There is a strong awareness that it's needed," Dignan says in this podcast. "But that's when we're confronted by our true selves. I can say that I know diet and exercise work, but that's very different from getting up at 6 a.m. and hitting the gym every day." Click here to listen to his podcast. And for more great Strategy Session podcasts, click here.

TOP

Twitter To Keep 140-Character Limit
Amid rumors that Twitter would expand to 10,000 characters for tweets, CEO Jack Dorsey confirmed that the social media platform will maintain its 140-character limit. "It's staying. It's a good constraint for us and it allows for of-the-moment brevity," Dorsey said on NBC's Today Show.

In January, a report from tech news website <re/code> said that Twitter was building a new feature to allow longer tweets with a targeted launch date of the end of Q1. Citing sources inside the company, the article said that Twitter was considering a limit of 10,000 characters, the current limit for Direct Messages between Twitter users. Tweets were reportedly to appear as normal, but could be clicked on to expand or link to longer posts.

Responding to those initial reports, Dorsey responded in a lengthy post on Twitter (through a posted screen shot, a common practice to skirt around Twitter's character limit) that the company was "not going to be shy about building more utility and power into Twitter for people," citing text that could be searched and highlighted instead of posted as screen shots. But Dorsey also said that the 140-character restriction "inspires creativity and brevity. And a sense of speed. We will never lose that feeling."

A co-founder of Twitter, Dorsey was forced out of the company in 2008 before returning as CEO last year. Dorsey and the company have explored ways to reinvigorate Twitter with new ideas amidst slowing growth and a slumping stock price.




ADVERTISEMENT


ADVERTISEMENT

TOP
Obituary: Kenneth Thomas Buck, Jr.
Kenneth Thomas Buck, Jr., former co-owner of American Badge Company, died on March 11 at Silver Cross Hospital in New Lenox, IL. He was 75.
Born in Chicago, Kenneth married Mary Frances "Bo" (Cronin) Buck in 1964. They spent most of their careers as co-owners of American Badge Company until they retired. American Badge Company was later sold and renamed American Greenwood (asi/35500).
Mary died on January 22, 2016, at Little Company of Mary Hospital in Evergreen Park, IL. She was 81.
Ken and Mary are survived by their three children, Ken (Julianne) Buck, III, Melinda (Samuel) Macrane, and Julie (Kenny) Kuzma. Ken and Mary were the loving grandparents of 11 and great-grandparents of three. Mary is survived by her sister Patricia Cronin and her brother James (Georgine) Cronin. Ken is survived by his brother John.
Ken was preceded in death by his parents, Kenneth T. Buck, Sr., and Alice (O'Neil) Buck, and his sister, Katherine (Buck) Nee.
Memorials may be sent to a charity of the donor's choice.

TOP
ADVERTISEMENT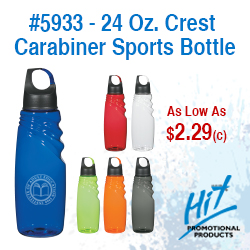 Best Places To Work Nominations Now Open
For the ninth year in a row, Counselor is setting out to identify the industry companies that employees simply love to work for. These are the distributors and suppliers that have a loyal workforce and that provide a work environment which employees want to go to every morning.
Do you want your company to be considered? Getting involved is easy – and it's completely free to participate. The only necessary qualification is that a company has at least 10 employees.
To nominate your company, or any others in the market that you think deserve to be recognized, simply click here. Also, there's no risk to participate. Only the honorees – those companies with the best scores from the survey – will be published in Counselor.
So, don't delay. Click here to register your company to be considered for one of the most exclusive lists in the promotional products market: Counselor's Best Places To Work.

TOP
ADVERTISEMENT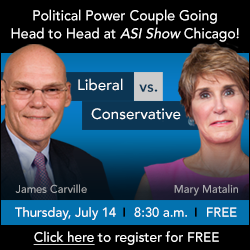 In The News
BIC Graphic (asi/40480) has expanded its line of KOOZIE koolers with a variety of items for spring and summer promotions. For more information, visit www.online.bicgraphic.com.
InnerWorkings (asi/168860) will host a webinar on March 22 on how to improve a brand's performance when it comes to delivering consistent marketing experiences across campaigns, formats, and geographies. Click here to register.

SnugZ USA (asi/88060) has announced a new next-day shipping service titled ZIP IT. Simply place your order before 2 p.m. ET and it ships the very next business day at no additional cost. All products available for ZIP IT next-day shipping will be denoted by the highly visible ZIP IT circular icon in both the catalog and on the website. Specifications such as item codes, material colors, flavors, scents and special instructions will be required.

TOP
People On The Move
Golden Pacific (asi/55549) welcomes Dan McEntee as an equity partner and president. Dan joins Golden Pacific after 19 years as an executive at Staples Promotional Products (asi/120601). While at Staples, he held numerous leadership positions including vice president of global supply chain management and logistics, and vice president of special orders, among others. In his role at Golden Pacific, Dan will oversee all operations, including sales, merchandising, and expansion of product assortment. 
CLICK HERE to see all of this month's industry personnel announcements.
TOP

1,512 ASI Certifications Awarded
Twenty-two industry professionals were recently certified through the ASI education certification program, a free ASI member benefit.
Find out more.
More Business Saving Discounts
ASI announces four new money-saving member discounts from Wyndham, LifeLock, Avis and Budget.
Find out more.
TOP

THE ASI SHOW
GROW YOUR BUSINESS WITH THE CONNECTIONS YOU MAKE AT ASI SHOW CHICAGO
Expand your relationships, learn the latest trends and discuss goals and clients' needs face-to-face with industry colleagues at ASI Show® Chicago, July 12-14 at McCormick Place. Attend for FREE when you register today using promo code Promogram and network with industry professionals who are serious about doing business!
Starts your sales year off strong with the new connections you make at these networking events:
You can't miss this opportunity to make important connections at this crucial time in the sales year – register today! For more information on the complete three-day schedule, call 800-546-3300 or visit www.asishow.com.
Follow ASI Show on Twitter and Instagram, and like us on Facebook.




This message/promotion was sent by Advertising Specialty Institute, Inc., 4800 Street Road, Trevose, PA 19053
For questions/inquiries please contact our Customer Service Team at CustomerService@asicentral.com.
To unsubscribe from all of our mailings, click here or send an email to our Customer Service Team CustomerService@asicentral.com
with the Email Address in the subject line. To unsubscribe from the Counselor PromoGram e-Newsletter email list only, click here