NEWS STORIES


ASI Presidential Promo Poll: Kasich Wins Ohio, Rubio Loses Florida
Ohio Governor John Kasich is expected to fare well in his home state while Florida Senator Marco Rubio will find a tall order in his, according to the latest results from ASI's Presidential Promo Poll.
Read Article




4imprint Reveals Significant Growth
London-based 4imprint Group plc, the parent company of Top 40 distributor 4imprint (asi/197045), has announced that its revenues for 2015 totaled $497 million, an increase of 20% from 2014. Roughly 96% of those revenues were generated by the firm's North American business.
Read Article




Worker Strikes Escalate in China
Thousands of Chinese miners staged strikes and protests over a week's time, the latest and most high-profile instance of increasing worker unrest in the country. One labor publication reported more than 2,700 strikes last year in China, double the previous year's total and not including an additional 700 strikes in the first two months of 2016.

Read Article




The Joe Show: New Product Alert
In this episode of The Joe Show, Product Editor Joe Haley keeps you covered with an innovative umbrella that comes bundled with an app to alert the user of possible rain. In addition, he features a unique lanyard and a colorful inflatable chair that is equally striking as it is comfy.
WATCH THE JOE SHOW




| | |
| --- | --- |
| | ADVERTISEMENT |
TOP
Tech Trends Infiltrate SXSW
Innovative trends impacting advertising and marketing are in the spotlight this week at South by Southwest (SXSW) 2016. Annually held in mid-March in Austin, TX, the massive nine-day long event features conferences and festivals that serve as a confluence for game-changing trends in music, film and emerging technology.
Marketers and advertisers are paying close attention to the developments in interactive media technology. "We must understand and leverage new technology and innovation to create more engaging and exciting customer experiences," says Ernie Canadeo, founder/CEO of EGC Group, a marketing agency with expertise in digital marketing.
Here are three trends from this year's SXSW that professionals in marketing and advertising should know about.

TOP
ADVERTISEMENT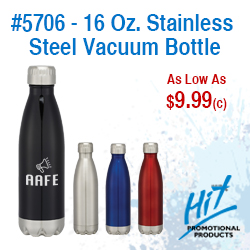 Proforma Partners With Item Recovery Company
Proforma (asi/300094) announced a new partnership with HomingPIN, the creator of the first global lost property and recovery system.
"Proforma's contract with HomingPIN is the latest in several exciting partnerships formed to help Proforma owners provide the newest and most innovative products to their clients," says Michele Cardello, director of strategic partner development at Proforma. "HomingPIN offers a lost item recovery system that is extremely unique. We are thrilled that Proforma owners will be the first to introduce this product to the market."

HomingPIN tracks valuables through tags for bags and asset labels that have a unique number code linked to the owner's phone number and email address. More than 2,200 airports around the world use this technology for baggage tracing systems.

"I have several clients who are already very excited to incorporate HomingPIN's innovative technology into their marketing campaigns," says Andy Fornaro, owner of Proforma R & E Graphics and Million Dollar Club Member. "Proforma is continually adding new supplier partners to our preferred network, giving us regular access to exclusive new products, relationships and the best industry pricing." Proforma counts more than 500 suppliers in its preferred limited partner network.

TOP
ADVERTISEMENT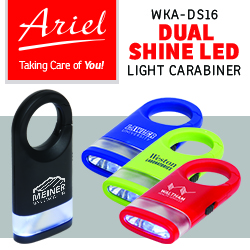 Q&A: Turning Leads Into Sales
Nearly 80% of leads from marketing are never converted into a sale. The number is even higher if prospects are not qualified. So what can salespeople do to close the deal? "The first thing I do is schedule an appointment," says Johnny Campbell, sales expert and veteran ASI Show speaker. "Then I email a prospect a pre-appointment survey which is designed to qualify them. So I'm going to walk into that appointment knowing who they are, what they're looking for, why it matters, who's in charge, and how urgent things are."

In this Q&A, Campbell talks about the most successful lead conversion strategies, the merits (or lack thereof) of offering incentives or discounts and the most creative thing he has ever done to get a sale.

READ Q&A

TOP
ADVERTISEMENT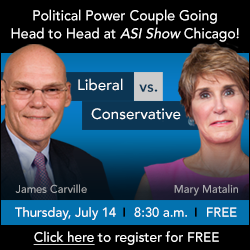 Vote Now for Counselor Product Design Awards
The results are in: Counselor has selected the finalists for its annual Product Design Awards. Here's where you come in. Please CLICK HERE to vote for the products that YOU think are the best designed, considering both aesthetic appeal and functionality. You can select up to three products in each of the 13 featured categories. It only takes a few minutes, and your input is very important to us!
The winners will appear in a future issue of Counselor. Thanks very much for your help.

VOTE NOW!

TOP
In The News
BIC Graphic (asi/40480) announced the launch of a customer service team for the award-winning JAFFA collection.
Canada Sportswear (asi/43684) debuted its 2016 Spring Collection. For more information, visit www.canadasportswear.com.
Digital Art Solutions introduced the Smart Monogramming System, which consists of two volumes of interactive monogram templates that integrate with the Smart Designer Pro add-on software for CorelDRAW.
IDProductsource (asi/62088) announced the launch of its new text messaging service.
Kenneth Cecco and Associates announced that industry veteran Ken Cecco was named Multiline Rep of the Year by the Philadelphia Area Promotional Products Association.
Touchstone Merchandise Group (asi/345631) announced it was part of the team that won "Gold" and "Best in Show" ADDY Awards for Flo's Chop Shop MC Rally Experience at the Cleveland American Advertising Awards and the Bronze Medallion for Flo's Chop Shop MC Rally Experience at the AME Awards.

TOP
People On The Move
Boundless (asi/143717) has hired Chris Piper to lead the Austin-based distributorship's customer success team.

IDProductsource (asi/62088) announced the promotion of Ryan Modica to general manager and Derek Thomas to operations manager.

The Magnet Group (asi/68507) welcomes Taylor McKenna as district sales manager for NJ and portions of NY and CT for brands Perfect Line (asi/77350) and Castelli (asi/44305).

Towel Specialties (asi/91605) welcomes Karen Spencer as a local representative in the Ontario, Canada market.

Zipline Promo (asi/99030) welcomes Joan Tucker Hunt as national accounts executive, Zachary Waldrop as customer service team leader and Karrie Keiler as key account customer service representative.

CLICK HERE to see all of this month's industry personnel announcements.
TOP

Inspiring Words at ASI Dallas
J.R. Martinez rocks the house at the ASI Dallas show, which attracted distributors, suppliers and decorators from 38 states and five countries.
Find out more.
ASI Roadshow Celebrates 10 Years
Number-one traveling show in promo products industry will visit cities across the U.S. and Canada through September.
Find out more.
TOP

THE ASI SHOW
REGISTER NOW FOR ASI SHOW CHICAGO & GET YOUR $10 GALA TICKET
ASI Show® Chicago is taking over Chicago's premier blues club, Buddy Guy's Legends, and as an ASI member you can purchase tickets* for this exclusive party for just $10 each!
Don't miss out on:
A warm, friendly ambiance for great networking
A great dinner featuring recipes from Buddy's childhood in Baton Rouge
The best blues music over a state-of-the-art audio system
Pool tables and an open bar
Register today for ASI Show Chicago, July 12-14 at McCormick Place using promo code PROMOGRAM and order your $10 gala tickets to Buddy Guy's Legends!
For more information on ASI Show Chicago, call 800-546-3300 or visit www.asishow.com.
Follow ASI Show on Twitter and Instagram, and like us on Facebook.
*ASI distributor and decorator member companies who register by March 22, 2016 can order up to two tickets to the Gala Celebration for only $10 each (a $100 value per ticket.). Additional tickets will be $49 each through June 14, 2016, then $69 each from June 15 through July 11, 2016. Tickets on site will be $89 each.





This message/promotion was sent by Advertising Specialty Institute, Inc., 4800 Street Road, Trevose, PA 19053
For questions/inquiries please contact our Customer Service Team at CustomerService@asicentral.com.
To unsubscribe from all of our mailings, click here or send an email to our Customer Service Team CustomerService@asicentral.com
with the Email Address in the subject line. To unsubscribe from the Counselor PromoGram e-Newsletter email list only, click here