NEWS STORIES


Staples Announces Sales Declines, Promo Growth for 2015
Staples, parent company of Top 40 distributor Staples Promotional Products (asi/120601), announced a 6% decrease of $1.4 billion in total company sales for 2015. Fourth-quarter sales came in at $5.3 billion, a decrease of 7% compared to 2014's fourth quarter. Chairman and CEO Ron Sargent said the company's promotional products business achieved double-digit growth in the fourth quarter.
Read Article




Samsonite Agrees To Acquire Tumi
Two luggage makers that also supply bags in the promotional products and incentive markets are coming together, as Samsonite agreed to a deal to acquire Tumi. The transaction is reported to be for approximately $1.8 billion and it is expected to close in the second half of 2016, pending shareholder approval. In its largest deal since becoming a public company in 2011, Samsonite will pay $26.75 per share for Tumi in an all-cash transaction, which represents a 33% premium to Tumi's closing price the day before the deal.
Read Article




The Image Group Acquires E-Commerce Platforms
The Image Group (asi/230069) announced it has acquired Bag Warehouse and Thirsty Promo from Mark-It Smart of Santa Ana, California. The terms of the deal were not disclosed. Bag Warehouse and Thirsty Promo both offer e-commerce sites from which businesses can buy directly.

Read Article




The Joe Show: Highlighting New Promo Items
In this episode of The Joe Show, Product Editor Joe Haley goes hands-on with a sparkling new version of the classic silly putty. In addition, he gets the straight poop on a doggie bag combo item and sets his aim on a classic bar game that's gussied up with splashy, full-color printing.
WATCH THE JOE SHOW




TOP

February U.S. Job Gains Beat Expectations
U.S. employers added 242,000 jobs in February, roundly surpassing predictions from economists by over 50,000 jobs. The unemployment rate remained 4.9% – the lowest reading during the seven-year recovery from the Great Recession.

Data from the U.S. Department of Labor revealed that job gains in February were especially robust in education and health services, registering the highest monthly growth since 2004. February marked the 65th consecutive month of U.S. job gains – a feat accomplished even as the mining industry cut jobs (19,000 in February alone) and questions loomed about the strength of the global economy.

Notably, the labor market participation rate – which measures the percentage of people working or looking for work – has ticked up a half-percentage point to 62.9% since falling to a low point in September, a separate survey found.

"Look at new car sales. Look at the fact that more people are entering the labor market. They're buying homes. They're going out to dinner," Department of Labor Secretary Thomas Perez told The Wall Street Journal. "These are all indicators of an economy that continues to move in the right direction and weather the headwinds."

While the data on jobs was encouraging, the news wasn't all upbeat. The average hourly salary declined last month to $25.35, a drop of three cents from January. Nonetheless, monthly wage readings can be volatile, and Americans are earning, on average, 2.2% more now than a year earlier.

TOP

Impact Dimensions Named Official Merchandiser of DNC
The 2016 Democratic National Convention (DNC) rolls into Philadelphia at the end of July, but planning for the massive political event is already in high gear. Earlier this month, the host committee named Philadelphia-based distributor Impact Dimensions (asi/230321) the official merchandise firm for the convention.

Impact will be responsible for manufacturing, marketing, selling and fulfilling orders for a variety of host committee merchandise and promotional materials. "We are extremely honored to be selected as the official merchandise vendor," said Luis Liceaga, president of Impact Dimensions.

Counselor has the full story of how Impact Dimensions landed this coveted bid, and what will be required of the distributor to deliver for this signature political event.




ADVERTISEMENT


ADVERTISEMENT

TOP
ADVERTISEMENT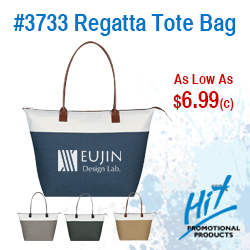 Counselor Commentary: The Best of Government Spending
One common line of criticism, which definitely ramps up during election years, is how government offices (local, state, federal) spend money on promotional products. These are used in many ways by public offices – rewards for employees, awareness campaigns, job fairs, and retention and hiring efforts. They're all legitimate expenses because they provide value and help these government offices spread their messages and achieve their goals.
Not everybody wants to admit that, as one recent report out of Houston shows. To find out about this misguided analysis of state government spending – and why promotional products are an asset even for large governing bodies – read this Counselor Commentary.

TOP
Vote Now for Counselor Product Design Awards
The results are in: Counselor has selected the finalists for its annual Product Design Awards. Here's where you come in. Please CLICK HERE to vote for the products that YOU think are the best designed, considering both aesthetic appeal and functionality. You can select up to three products in each of the 13 featured categories. It only takes a few minutes, and your input is very important to us!
The winners will appear in a future issue of Counselor. Thanks very much for your help. VOTE NOW!

TOP
ADVERTISEMENT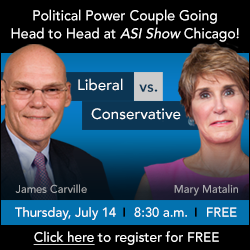 In The News
DARD Products (asi/48500) has partnered with a Women's Business Enterprise National Council-certified freight forwarder.
Fruit of the Loom (asi/84257) has been named the Omni Channel Supplier of the Year by Walmart Apparel and the 2015 Supplier of the Year by Walmart Mexico.
Heritage Sportswear (asi/60582) and PXPOhio received the 2016 Print Excellence Award for design and printing of their Anvil "Keep It Light" mailer.
Penn Emblem (asi/77120) announced that its Mira Loma Safety Committee won the Safety Achievement Award from Captive Resources, LLC.
Prime Line (asi/79530) has announced a commitment to donate $30,000 to the Promotional Products Education Foundation (PPEF).
Trimark (asi/92121) has launched HXD, a new decoration technique that adds dimension to a logo. For more information, visit www.trimarksportswear.com.
The Vernon Company (asi/351700) announced it has entered into an agreement with lynda.com to offer its online educational system to all home office staff.

TOP
People On The Move
CLICK HERE to see all of this month's industry personnel announcements.
TOP

Inspiring Words at ASI Dallas
J.R. Martinez rocks the house at the ASI Dallas show, which attracted distributors, suppliers and decorators from 38 states and five countries.
Find out more.
ASI Roadshow Celebrates 10 Years
Number-one traveling show in promo products industry will visit cities across the U.S. and Canada through September.
Find out more.
TOP

THE ASI SHOW
FIND CLIENT SOLUTIONS AT THE ASI ROADSHOW
The ASI Roadshow is traveling to Canada, March 30-April 1. ASI distributor members are allowed to escort their clients on the show floor to source products together – a perfect opportunity to discuss upcoming projects with suppliers and your clients. Escorted clients will wear a generic badge and a yellow lanyard so no one but you will know their name or company information.
Register for Canada East today
Wednesday, March 30 • Toronto, ON • Universal EventSpace
Thursday, March 31 • Burlington, ON • Holiday Inn Burlington
Friday, April 1 • London, ON • Best Western Plus Lamplighter Inn
In just 4 hours, you will find products to grow your sales in 2016 from the industry's top suppliers. Table top exhibits are from 9 a.m. until 1 p.m., and ASI members will receive 5 points toward their ASI Certification just for attending. Visit www.asiroadshow.com to register for free using promo code PROMOGRAM.
Follow ASI Show on Twitter and Instagram, and like us on Facebook.





This message/promotion was sent by Advertising Specialty Institute, Inc., 4800 Street Road, Trevose, PA 19053
For questions/inquiries please contact our Customer Service Team at CustomerService@asicentral.com.
To unsubscribe from all of our mailings, click here or send an email to our Customer Service Team CustomerService@asicentral.com
with the Email Address in the subject line. To unsubscribe from the Counselor PromoGram e-Newsletter email list only, click here