NEWS STORIES


U.S. Construction Spending Reaches Eight-Year High
U.S. construction spending is on the rise, according to a new report from the Commerce Department. Spending in the public and private sectors was up a combined 1.5% in January for a seasonally adjusted total $1.14 trillion. The figure, an eight-year high, increased from December's upwardly revised total of $1.12 trillion, and was a jump of 10.4% from January 2015.
Read Article




CPSC Recalls Weather Radios
The U.S. Consumer Products Safety Commission (CPSC) has issued an official recall for weather radios from Ambient Weather due to four recent reports of smoke emanating from the back battery area. No injuries have yet been reported.
Read Article




Study: B-to-B Digital Advertising Not Optimized
Almost 90% of B-to-B marketers say their digital marketing mix isn't optimized, according to a new survey from Demandbase in conjunction with Wakefield Research. In addition, 71% said their company's digital advertising frequently fails to meet expectations, and 96% of respondents attribute that failure to their digital advertising reaching a significant number of people outside of their intended target.
Read Article




The Joe Show: Spice-Up Promotions With These Products
In this episode of The Joe Show, Product Editor Joe Haley features products that are sure to add a dash of pizzazz to your clients' next promotional campaigns, from gourmet grilling sauces and spices, to a Lamis Business Bag, to a journal containing seeded paper and much more.
WATCH THE JOE SHOW
ADVERTISEMENT


ADVERTISEMENT

TOP
ADVERTISEMENT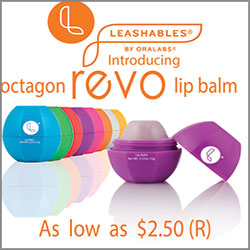 McDonald's Transforms Happy Meal Into VR Headset
Facebook has Oculus Rift. Microsoft has HoloLens. Google has Cardboard. For the latest release in virtual reality, look beyond the tech world and through the Golden Arches. McDonald's has developed what it's calling "Happy Goggles," virtual reality glasses that can be created by folding up a Happy Meals box and pairing it with a smartphone.
According to a press release from the fast-food giant, the VR experiment (currently available only in Sweden) is "a test designed to modernize the Happy Meal and provide a digital experience in addition to the physical toys usually found in the box."
In conjunction with the Happy Goggles, McDonald's is launching a skiing game this Friday called "Slope Stars," endorsed by the Swedish National Ski Team.
If the initiative proves popular in Sweden, perhaps diners will all be able to get a side of VR with burgers in the near future.
Check out the Happy Goggles video here.

TOP
Power Walk With Phone-Charging Footwear
Instead of just counting your steps, why not use them to charge your smartphone too? Researchers from the mechanical engineering department at the University of Wisconsin-Madison have come up with an innovative way to harvest and store the energy generated by walking to power mobile electronic devices.
"Human walking carries a lot of energy," says Professor Tom Krupenkin, who developed the technology with J. Ashley Taylor, a senior scientist at the university. "Theoretical estimates show that it can produce up to 10 watts per shoe, and that energy is just wasted as heat. A total of 20 watts from walking is not a small thing, especially compared to the power requirements of the majority of modern mobile devices."
Tapping into that energy could power anything from laptops to flashlights. Power-generating shoes could also be useful for the military to replace heavy batteries currently used to power radios, GPS units and night-vision goggles in the field, according to the researchers.
Krupenkin and Taylor describe the technology they created in a recent article published in the journal Scientific Reports. The researchers convert mechanical energy generated by walking into electrical energy through a process known as "reverse electrowetting," where a conductive liquid interacts with a nanofilm-coated device.
Because the process works better with high-frequency mechanical sources that vibrate or rotate quickly, the researchers came up with something they call the "bubbler" method to compensate: The bubbler device, which contains no moving mechanical parts, consists of two flat plates separated by a small gap filled with conductive liquid. The bottom plate is covered with tiny holes through which pressurized gas forms bubbles, which pop when they reach the top plate. The speedy, repetitive bubble growth generated an electrical charge of around 10 watts per square meter in initial testing, though Krupenkin says it could theoretically generate as much as 10 kilowatts per square meter as the concept is further developed.
The University of Wisconsin researchers are hoping to commercialize their footwear-embedded energy harvester through their startup company, InStep NanoPower. The shoe harvester could power devices through a charging cable, or it could be integrated with other electronic devices embedded in a shoe, such as a Wi-Fi hot spot that acts as a "middleman" between mobile devices and a wireless network. The latter solution dramatically cuts the power requirements of a wireless device, improving battery life by as much as 10 times.
Could be the coolest development in footwear-based technology since the shoe phone!

TOP
Epson Hosts Digital Couture Show in NYC
In celebration of new developments in its burgeoning dye sublimation technology, Epson America hosted its second annual Digital Couture Project Show the night before the official start of New York Fashion Week in February.
Bringing together 11 designers from the U.S. and Latin America, the event, held in the trendy Chelsea neighborhood of Manhattan, showcased a variety of garments, from full-zip varsity jackets, to cargo pants and capris, to swimwear, footwear and more, with crisp detail and vibrant colors courtesy of Epson's SureColor F6200, F7200 and F9200 dye-sublimation machines.
Held at a large warehouse-inspired space a block from the Hudson River, the event kicked off the week's party scene with cocktails, hors d'oeuvres, DJs and bright lighting, perfect for the legion of professional photographers on hand. It was all enjoyed in the company of fashion-minded celebrities such as SNL comedian Abby Elliott, model Selita Ebanks and British DJ and model Chelsea Leyland.
Epson first launched its line of dye-sublimation machines in 2013. Since then, it has taken heed of customer feedback and made marked improvements to the technology, most notably with its High Density Black ink that offers deeper saturation than ever before.
"In one week, a designer's idea is printed and ready to be crafted into a garment," says Mark Radogna, group manager, Professional Imaging for Epson. "The machines offer quick leadtimes, and they're affordable, so they allow designers to work within almost any budget. Everything is Epson's own, from the printer, printhead and ink, to the paper, software and drivers, and the tech support number. No one has done this yet."
The designers featured at the 2016 event were tasked with putting together complete dye-sublimated looks that followed this year's theme of "Harmony & Peace through Fashion." A jury made up of Epson representatives and fashion professionals chose the final 11 designers who would bring their work to the show.
Click here to view the looks from the Epson Digital Couture Show.

TOP
Vote Now for Counselor Product Design Awards
The results are in: Counselor magazine has selected the finalists for its annual Product Design Awards. Here's where you come in. Please click here to vote for the products that YOU think are the best designed, considering both aesthetic appeal and functionality. You can select up to three products in each of the 13 featured categories. It only takes a few minutes, and your input is very important to us!
The winners will appear in a future issue of Counselor. Thanks very much for your help.

TOP
In The News
Proforma (asi/300094) has recently concluded its first-ever Annual Planning Retreats, formerly known as Proforma's Regional Meetings. This seven-city event allowed owners to connect with leading suppliers, learn innovative selling techniques for 2016 and network with industry experts. Owners tested the new Business Development process which generated more than$17 million in new pipeline activity and $5 million in new wins among 11 owners in only two months. For more information, visit www.onlyproforma.com.
Big Frog Custom T-Shirts & More has announced a partnership with Under Armour, offering clothing options for its consumers both in-store and online.
Headwear USA (asi/60282) has named Incentives West its sales representative for the Northwest region.
Impact Dimensions (asi/230321) has been selected to be the Official Philadelphia Democratic National Convention Merchandise Provider for 2016.
Penn Emblem (asi/77120) has added woven labels to its catalog. Visit www.pennemblem.com for more information.
SanMar (asi/84863) announced the launch of its integration with PromoStandards, an industry organization focused on improving technology consistency between suppliers and distributors. The first phase of SanMar's integration is of its inventory data.
The Ampersand Group (asi/123051) added four independent distributors, located in Michigan, Florida, Oregon and Arizona, in the fourth quarter of 2015.

TOP
People On The Move
Cap America (asi/43792) has appointed Christian Brown of the CB Marketing Group to represent the Northwest Territory, including AK, ID, MT, OR and WA.
Dard Products (asi/48500) welcomes Tim Hill as regional territory manager for the Midwest.
The Quality Certification Alliance has hired former SwervePoint LLC (asi/340679) founder and principal Juli Sinnett as a consultant to the QCA Distributor Advocacy Council.
Click Here to see all of this month's industry personnel announcements.




ADVERTISEMENT

Do you want to sell your distributorship?

We can help you sell your distributorship quickly and easily.

Read what others are saying about The Distributor Exchange:

"You have exceeded my expectations regarding this process. Thanks for being so efficient, attentive and supportive. What else can I say . . . a dream come true!" – Barb Feyka - Capstone Promotions

All inquiries are strictly confidential.

Click here to learn more.
TOP

More Business Saving Discounts
ASI announces four new money-saving member discounts from Wyndham, LifeLock, Avis and Budget.
Find out more.

Inspiring Words at ASI Dallas
J.R. Martinez rocks the house at the ASI Dallas show, which attracted distributors, suppliers and decorators from 38 states and five countries.
Find out more.
TOP

THE ASI SHOW
EARN YOUR ASI CERTIFICATION AT ASI SHOW CHICAGO
Whether you've been in the industry for a few weeks, a few years or your entire professional career, ASI education offers courses for every level of industry experience and interest. Register for ASI Show® Chicago and take advantage of LIVE education on July 12.
Take a look at some of the tracks and courses you will benefit from:
GET STARTED! Start Your Engines: 5 Ways to Grow Your Distributorship Fast; Your 24/7 Presence: Hot Digital and Mobile Branding Ideas; and more!
GET SELLING! Relationship-Marketing Secrets: Convert Prospects in 30 Days; Sell More Today: Proven Ways to Raise Your Profit Margins; and more!
GET NOTICED! The Lost-Customer Recovery Plan: Creative Tactics to Win Them Back; Incentives Opportunities: Take Promo Products in a New Direction; and more!
GET YOUR COMPANY ON THE FAST TRACK! Lead With Your Strengths: Leverage Your Talents to Be a Better CEO; From 2 Employees to 200: Motivate and Inspire Your Team; and more!
Start earning points toward your BASI/MASI certification before getting to the show by visiting the Online Learning Center. For more information on the full three-day schedule or to register with promo code PROMOGRAM, call 800-546-3300 or visit www.asishow.com.
Follow ASI Show on Twitter and Instagram, and like us on Facebook.





This message/promotion was sent by Advertising Specialty Institute, Inc., 4800 Street Road, Trevose, PA 19053
For questions/inquiries please contact our Customer Service Team at CustomerService@asicentral.com.
To unsubscribe from all of our mailings, click here or send an email to our Customer Service Team CustomerService@asicentral.com
with the Email Address in the subject line. To unsubscribe from the Counselor PromoGram e-Newsletter email list only, click here