NEWS STORIES


ASI Presidential Promo Poll Forecasts Super Tuesday
While the presidential candidates on both sides of the aisle prepare for Super Tuesday, ASI conducted its own polling to identify potential winners. We asked voters in nine of the 12 Super Tuesday voting states (the non-caucus states) the same question: If you received a bumper sticker from each of the presidential candidates, which one would you be most willing to put on your car?
Read Article




Gildan Posts Double-Digit Growth
Gildan Activewear (asi/56842) reported it generated $2.5 billion in consolidated net sales in 2015, up 11.7% from $2.2 billion in 2014. The supplier's printwear sales grew to 12.1% and its branded apparel sales climbed 11.1%. Net earnings for the year were $3.4 billion, an increase of 25.1% from $2.7 billion in the prior year. Adjusted diluted earnings per share for the year was $1.46.
read article




Alibaba Seeks Funding To Fuel Expansion
While contending with a slumping stock price, Alibaba is seeking a reported $4 billion loan from at least eight banks. According to multiple reports, the China-based e-commerce giant intends to use the cash to help fund expansion plans, which include a fresh round of acquisitions. Bloomberg reported that the banks have started marketing a $3 billion loan to other lenders. Should demand warrant, the loan size could be increased.
READ ARTICLE




The Joe Show: Fishing For New Promo Items
In this episode of The Joe Show, Product Editor Joe Haley casts for new products, including a travel fishing kit that will entice any outdoors lover. In addition, he features a phone clip that affixes to most car air vents and a full-size beach towel that doubles as a wearable wrap with an intriguing product feature.
Watch The Joe Show
| | |
| --- | --- |
| | ADVERTISEMENT |
TOP
ADVERTISEMENT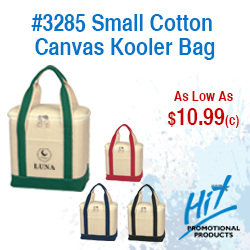 Oscars Sue Company Over Gift Bag
And the lawsuit goes to…Distinctive Assets, a marketing company being sued by the Academy of Motion Picture Arts and Sciences over controversial swag bags.
 
Although not affiliated with the Academy, marketer Lash Fary's company has traditionally assembled an "Everyone Wins" Nominee Gift Bag that is given to the major nominees for the Academy Awards. This year's bag, which includes controversial items like a marijuana vaporizer and sex toys, prompted the Academy to level charges of trademark infringement, dilution and false advertising.
 
"Distinctive Assets' continued use of the Academy's trademarks not only infringes the Academy's trademarks, but it is also likely to dilute the distinctiveness of the Academy's famous trademarks and tarnish their goodwill," the lawsuit stated.
 
Furthermore, the lawsuit states that Distinctive Assets posted on Facebook about its gift bags using the hashtag "#OscarGiftBag" – a week after the Academy sent the company a letter requesting that advertising and press releases specifically state that the gift bags are not official Oscar products.
 
Several media outlets reported on the raunchy gifts and outrageous combined price – $232,000 – as though the swag bags were handed out by the Academy. The Academy stopped issuing gift bags in 2006 after the IRS stepped in and taxed the contents.
 
"Press about the 2016 gift bags has focused on both the less-than-wholesome nature of some of the products contained in the bags, and the unseemliness of giving such high-value gifts, including trips costing tens of thousands of dollars, to an elite group of celebrities," the lawsuit states.
 
In an interview with International Business Times, Fary said the bags were a "very small part of overall Oscar celebrations here in Los Angeles where everything is all about free clothes, free jewelry and free pamper treatments. And we do a little tribute to that."

This year's bag also included a $55,000, 10-day vacation to Israel with first-class airline tickets. Activists opposed to Israel's occupation of the Palestinian territories protested, even taking out an ad in the LA Times saying, "#SkipTheTrip. Don't endorse Israeli apartheid."

Seeking damages equal to triple the profits gained from sales of the bags, the Academy demands that Fary cease advertising its giveaways as Oscar-affiliated.

TOP
ADVERTISEMENT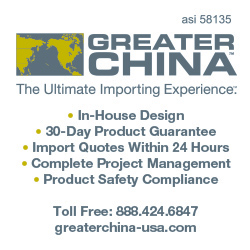 Counselor Commentary: Printed Tee Raises Eating Disorder Awareness
Poor self-image and an unhealthy view of food and weight can have devastating effects on a person. Eating disorders like Anorexia, Bulimia and Binge Eating Disorder affect millions of people, so to help raise awareness, February 21-28 was designated as National Eating Disorders Awareness Week. Many organizations across the country, like colleges and universities, are holding events to help bring these disorders to light and offer support.
In this Counselor Commentary, we offer a look at the campaigns and promotional items that are raising awareness for this important cause.

TOP
Podcast: Copyright and Trademark Advice
Ruth Carter, a licensed attorney in Arizona with a practice that focuses on intellectual property, debunks some common myths and misconceptions of copyright and trademark law in this latest podcast. Carter, selected for the Phoenix Business Journal's 40 Under 40 in 2013, is the author of three best-selling books on the legalities of guerrilla marketing and social media. Listen now to get some common-sense tips on how to protect your business and what to do if you receive a cease-and-desist letter.

TOP
Take The State of the Industry Survey
Counselor is currently polling professionals in the industry – both distributors and suppliers – to find out how the market did in 2015 and to get impressions on where the industry is headed in 2016. We need your input. Please take some time to go to www.StateoftheIndustry.com and complete the annual State of the Industry survey. Your responses will remain anonymous, and you'll be helping to create Counselor's annual State of the Industry report.
Go to www.StateoftheIndustry.com to take our annual survey now.

TOP
Nominate Now For Fastest-Growing Companies Awards
Has your company been experiencing incredible growth over the past few years? We'd like to hear from you. Nominate your company for Counselor's annual recognition of the Top 10 Fastest-Growing Companies in the industry. Questions? Email Karen Akers at kakers@asicentral.com.

TOP
In The News
Fruit of the Loom (asi/84257) announced that the "Fruit Guys" characters will be attending the Imprinted Sportswear Show (ISS) in Atlantic City, New Jersey on March 17-19. For more information on ISS, visit www.issshows.com.

Penn Emblem (asi/77120) has announced a wide range of camouflage patches available for uniforms, garments and accessories.

Shumsky Promotional (asi/326300) has established a scholarship fund through the Promotional Products Education Foundation in former owner Jayne Emoff Miller's name. For more information, visit www.shumsky.com.

Vantage Apparel (asi/93390) has introduced Live Chat powered by Smarter Track as the newest customer service feature on its website.


TOP
People On The Move
Goldstar (asi/73295) welcomes Lauren Balazs as Southwest regional sales manager covering TX, OK, LA, CO, and NM.
Click Here to see all of this month's industry personnel announcements.

TOP

More Business Saving Discounts
ASI announces four new money-saving member discounts from Wyndham, LifeLock, Avis and Budget.
Find out more.

Inspiring Words at ASI Dallas
J.R. Martinez rocks the house at the ASI Dallas show, which attracted distributors, suppliers and decorators from 38 states and five countries.
Find out more.
TOP

THE ASI SHOW
MEET FOUR & FIVE STAR SUPPLIERS IN THE ENGAGEMENT HALL AT ENGAGE WEST
Engage West is ASI Show's NEW event on the West Coast. Join us Wednesday, March 16 from 10 AM-2PM in the Engagement Hall at the Anaheim Marriott in Anaheim, CA. Here, you'll meet four & five star suppliers, plus many more regional participating suppliers who are ready to show you the products and selling tools you need for your clients. Click here to see the growing list of participating suppliers.
 
When you take just a few hours out of the office at Engage, it will help drive incredible success! So don't delay, register today for the Engagement Hall on March 16 using promo code PROMOGRAM. For more information, call our registration specialists at 800-546-3300, or visit www.asiengage.com.
 
Follow ASI Show on Twitter and Instagram, and like us on Facebook.




This message/promotion was sent by Advertising Specialty Institute, Inc., 4800 Street Road, Trevose, PA 19053
For questions/inquiries please contact our Customer Service Team at CustomerService@asicentral.com.
To unsubscribe from all of our mailings, click here or send an email to our Customer Service Team CustomerService@asicentral.com
with the Email Address in the subject line. To unsubscribe from the Counselor PromoGram e-Newsletter email list only, click here