NEWS STORIES


Trump Wins In Super Tuesday ASI Presidential Polls
This week, results from the ASI Presidential Promo Poll will be released for several states leading up to Super Tuesday, which takes place on March 1. ASI's first release from Arkansas and Alabama finds Donald Trump and Bernie Sanders victorious in their respective primary races, with Trump also winning polls that include candidates from both political parties.
Read Article




InnerWorkings Reports 2015 Revenue Growth
Top 40 distributor InnerWorkings (asi/168860) reported it generated $1.03 billion and $1.09 billion in constant currency in 2015, reflecting 9.3% growth in constant currency over 2014. Furthermore, net cash provided by operating activities in 2015 was $43.4 million, compared to net cash used for operating activities of $12.5 million in 2014.
read article




City Paper Company, ImageWorks Merge
City Paper Company (asi/162267) announced it has merged with ImageWorks (asi/230173). Both distributors are based in Birmingham, AL. Terms of the merger were not announced.
READ ARTICLE




Meet The Counselor Hot 25
Who are the movers and shakers that are reinvigorating the industry? The members of Counselor's annual Hot 25 list. Exclusively online this week, Counselor will reveal the members of this year's group – five per day in alphabetical order by first name. Check back each day to see all of their stories.
meet this year's hot 25
| | |
| --- | --- |
| | ADVERTISEMENT |
The Joe Show: Stake Your Claim on These New Products
In this episode of The Joe Show, Product Editor Joe Haley gives a (green) thumbs up to a unique garden promotion. In addition, he shows off a slick lightweight jacket that will appeal to a bevy of users, as well as notepads with attention-getting full-color printing. Plus, is My Discreet Flask exactly what the product name suggests?
WATCH THE JOE SHOW
TOP
ADVERTISEMENT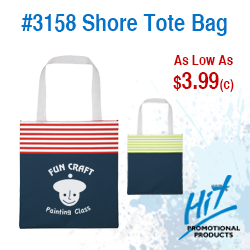 Inflation Posts Largest Gain in Four-and-a-Half Years
U.S. inflation rose in January by the greatest amount in four-and-a-half years. The Consumer Price Index (CPI) released by the U.S. Labor Department, excluding food and energy components, increased .3% last month – the biggest gain since August 2011.
In 12 months through January 2016, the CPI reached a 2.2% annualized rate, the largest rise since June 2012. In December it had increased .2%.
In determining whether to raise interest rates, the Federal Reserve has a 2% inflation target. In December, the Fed raised interest rates for the first time in almost a decade by a quarter of a percentage point, and indicated it would possibly raise rates further this year. However, the Fed tracks another index titled The Commerce Department's Personal Consumption Expenditures (PCE). That data recorded no inflation last year and measured at 1.4% in December, below the Fed's 2% target.

Rising rents and medical costs in January greatly contributed to the rise of inflation in the CPI. The rental index increased .3% after a similar gain in December. Medical care costs and prescription drug costs each rose .5%. Hospital costs increased .4%. The cost of going to the doctor edged up .1% after dropping .2% in December.

Apparel prices grew .6% after falling for four straight months. Prices for new motor vehicles increased .3%. Gasoline prices fell 4.8% while food prices were unchanged.

TOP
Take The State of the Industry Survey
Counselor is currently polling professionals in the industry – both distributors and suppliers – to find out how the market did in 2015 and to get impressions on where the industry is headed in 2016. We need your input. Please take some time to go to www.StateoftheIndustry.com and complete the annual State of the Industry survey. Your responses will remain anonymous, and you'll be helping to create Counselor's annual State of the Industry report.

Go to www.StateoftheIndustry.com to take our annual survey now.

TOP
Nominate Now For Fastest-Growing Companies Awards
Has your company been experiencing incredible growth over the past few years? We'd like to hear from you. Nominate your company for Counselor's annual recognition of the Top 10 Fastest-Growing Companies in the industry. Questions? Email Karen Akers at kakers@asicentral.com.

TOP
In The News
Galaxy Balloons, Inc. (asi/55675) announced that The New York Times' "Trump Balloon Cover," featuring Galaxy's 18" foil balloon, has received gold in the cover design category from The Society for News Design. For more information, visit www.snd.org.
Jetline (asi/63344), now part of Prime Line (asi/79530), has received the 2015 Supplier Appreciation Award from iPROMOTEu.
Justincase (asi/63711) announced the following appointments of multiline representatives across the U.S.: BRB Group for the Midwest, Harding Associates for the Southwest and Northeast Marketing for the Northeast.

Prime Line (asi/79530) has released four new product videos as part of its PrimeVideo series. The videos (http://www.primeline.com/tools/video.aspx) were produced in both distributor and unbranded versions and can be viewed here.

Royce (asi/52390) has launched its new luxury line of leather accessories in store and online at Selfridges, a high-end department store in the United Kingdom.
Starline (asi/89320) announced the debut of TruColor Direct Digital Print, its newest TruColor imprint option available on the majority of its high-viz apparel and safety gloves.

TOP
People On The Move
Alpi International (asi/34415) announced that Mike Williams has joined its sales team.
Polyconcept North America announced today the addition of Brittany Smith to the hard goods field sales team. Brittany, based in Houston, TX, will act as field sales manager in the South Texas and Louisiana territories.
Click here to see all of this month's industry personnel announcements.

TOP

Inspiring Words at ASI Dallas
J.R. Martinez rocks the house at the ASI Dallas show, which attracted distributors, suppliers and decorators from 38 states and five countries.
Find out more.
ASI Roadshow Celebrates 10 Years
Number-one traveling show in promo products industry will visit cities across the U.S. and Canadian through September.
Find out more.
TOP

THE ASI SHOW
MEET THE INDUSTRY'S TOP SUPPLIERS IN ANAHEIM
Registration for the Engagement Hall on Day 3 of Engage West, ASI's NEW event for 2016, is open … have you registered yet?

Engage West | Day 3: March 16, 2016 | Anaheim Marriott | Anaheim, CA | REGISTER NOW!
Here's why you need to attend:
Be inspired at the Keynote – 9AM-10AM: Hear from Olympian volleyball player Misty May-Treanor
See the industry's elite in the Engagement Hall – 10AM-1PM: Speak with four- and five-star suppliers, along with additional regional suppliers – click here for the list to date
Escort your clients*: Bring your clients with you in the Engagement Hall to have focused conversations with suppliers and your buyers about specific project needs
Attend interactive courses – 1PM-3PM: Take part in interactive two-hour educational workshops unique to Engage focused on sales and social media
For more information on Engage West, call our registration specialists at 800-546-3300, or visit www.asiengage.com.
Follow ASI Show on Twitter and Instagram, and like us on Facebook.
*Escorted clients will wear generic badges and a special lanyard so they will be easily identifiable, but their identity will remain confidential.





This message/promotion was sent by Advertising Specialty Institute, Inc., 4800 Street Road, Trevose, PA 19053
For questions/inquiries please contact our Customer Service Team at CustomerService@asicentral.com.
To unsubscribe from all of our mailings, click here or send an email to our Customer Service Team CustomerService@asicentral.com
with the Email Address in the subject line. To unsubscribe from the Counselor PromoGram e-Newsletter email list only, click here