NEWS STORIES


Trump, Sanders Win South Carolina ASI Promo Poll
Following on the heels of ASI's Presidential Promo Poll results in New Hampshire last week, the ASI research department brought the same survey to South Carolina, the location of the Republican primary on Saturday February 20. The Democratic Primary will be held in that state a week later, on February 27.
Read Article




Zika Virus Stimulating Sales of Mosquito Repellent
Concerns about the Zika virus are powering a steep increase in sales of mosquito repellent at retail and within the promotional products industry. A mosquito-borne illness that can cause fever, rash, joint pain and abnormal brain development in fetuses, Zika was a primary factor in driving a 23% revenue rise in the pest control industry – of which mosquito repellents are a part – during the four weeks ending Jan. 24.
read article




T-Shirt Printer Tops Chick-fil-A in Trademark Battle
Eat more kale. This simple, three-word commandment had humble beginnings, but eventually became a rallying cry for Vermont, as one tiny screen printer took on fast food Goliath Chick-fil-A in an epic trademark battle that waged for three years.
READ ARTICLE




The Joe Show: Brighten Up Your Next Promotion
In this episode of The Joe Show, Product Editor Joe Haley gives the run-down on a number of hot promotional products, including Color Therapy Markers, an LED Head Light, delicious Steak Spice and more.
WATCH THE JOE SHOW




| | |
| --- | --- |
| | ADVERTISEMENT |
TOP
ADVERTISEMENT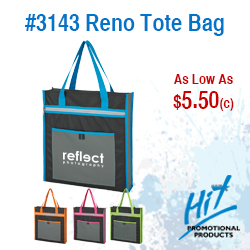 Business Leaders Uncomfortable Communicating With Employees
Nearly 70% of U.S. business leaders are "uncomfortable" communicating with their employees, according to a Harris Poll on behalf of communications consultancy Interact. In an online survey among 1,120 employed workers, 616 of whom manage employees in the workplace, 69% of managers said that engaging with their employees makes them feel uncomfortable.
Concerns about causing drama in the workplace, incurring retributive reactions and hurting people's feelings are primary reasons for the discomfort; 37% of respondents reported that they are uncomfortable giving direct feedback and criticism about performance because of how employees might respond. "The stakes are too high for managers and leaders to avoid having difficult conversations with their employees," said Lou Solomon, CEO and founder of Interact.

The poll broke down several communication fronts that managers have difficulty expressing with employees: Roughly 20% of managers reported that they're nervous about demonstrating vulnerability, such as sharing mistakes that they've learned from. The same percentage of managers lack confidence in recognizing employee achievements and delivering the "company line" in a genuine way.

The results also showed that 19% of managers are uneasy about giving clear directions and 16% of business leaders struggle with crediting others for having good ideas. Perhaps less surprising in the age of texting, 16% of managers said they prefer communicating by email rather than by speaking face-to-face with employees.

"In the absence of direct feedback, negative or positive, we become less powerful and ineffective," Solomon said. "Team communication breaks down. Leaders become irrelevant. But for leaders who get it right, feedback can create collaboration, a culture of connection and sustainable change."

In response to the poll, Interact suggests that business leaders confront their fears by listening to their employees' concerns, being direct and kind when offering feedback, avoiding emotional outbursts or personal remarks, allowing moments of silence to enter tough conversations, following up afterward and praising employees for beneficial contributions to the business.

TOP
ADVERTISEMENT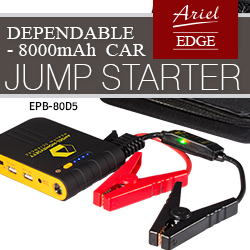 Chinese Exports, Imports Drop in January
Chinese exports fell 11.2% year-over-year in January, while imports fell 18.8% in the same timeframe, according to data from China's General Administration of Customs. Economic analysts previously told Reuters that they had expected a 1.9% drop in January exports and a 0.8% drop in imports, after exports fell 1.4% in December year-over-year while imports fell 7.6%.
The economic growth rate in China, the world's second-largest economy, slowed to a 25-year low of 6.9% in 2015 as the country continues its transition away from manufacturing to services. China's central bank has attempted to offset slowing with easing measures, including interest rate and reserve requirement ratio cuts. However, according to official data released in January, the economy did grow 6.8% in the fourth quarter of 2015, when compared to the same quarter in 2014.
Analysts from Nomura Holdings, a global investment firm based in Asia, stated that the decline in exports suggests a fall in external demand, though retail sales growth over the week-long Lunar New Year celebrations still point to steady consumption within China. The China Ministry of Commerce reports that retail sales grew 11.2% during the Lunar New Year week, compared with the same week in 2015.
"Chinese trade growth is notoriously volatile during the first quarter due to the shifting timing of Lunar New Year, which makes the monthly data less comparable with the previous year," said Julian Evans-Pritchard, the China economist for Capital Economics.
Evans-Pritchard added that attempts to arbitrage the gap between the offshore and onshore Chinese yuan exchange rate may have also inflated export growth in December. "As such, the slowdown in export growth in January may partly reflect the easing of this (artificial) boost to shipments," he said. "The gap between the onshore and offshore rates narrowed last month."

TOP
Podcast: Earn More Referrals
In this episode of the Advantages Experts Podcast Series, Advantages Editor Dave Vagnoni talks with business trainer Alice Heiman, the founder of Nevada-based consultancy Alice Heiman, LLC. In this interview, Heiman offers up detailed advice to help salespeople earn more referrals – including one simple strategy you can employ right now to get fast results. Click here to listen.

TOP
Take The State Of The Industry Survey
Counselor is currently polling professionals in the industry – both distributors and suppliers – to find out how the market did in 2015 and to get impressions on where the industry is headed in 2016. We need your input. Please take some time to go to www.StateoftheIndustry.com and complete the annual State of the Industry survey. Your responses will remain anonymous, and you'll be helping to create Counselor's annual State of the Industry report.
Go to www.stateoftheindustry.com to take our annual survey now.

TOP
In The News
Chesapeake Promotional Products Association (CPPA) has awarded Hit Promotional Products (asi/61125) as Supplier of the Year and Target Marketing Group (asi/341761) as Distributor of the Year. For the full list of winners of the 2016 Peake Awards, visit www.cppa.biz.
JERZEES (asi/40650) has launched a microsite for its Dri-Power line of T-shirts. Decorators can request a free sample of the Dri-Power Active t-shirt at www.jerzees.com.
Prince Meat Co. and Entrees to Excellence (asi/52507) announced that they will cease all operations as of February 29 after 43 years in business. To ease the transition process, the company will continue to accept client orders through the end of February. Visit www.entreestoexcellence.com for more information, and contact President Laurence Wagener at entrees2@aol.com with questions and concerns.
Tingley Rubber Corporation (asi/91222) has announced that it has opened operations in Quebec City and Brampton, Ontario.

TOP
People On The Move
HotLine Products (asi/61960) has promoted Jon Hicks to vice president of sales and Joann Schafer to customer service manager.
Click here to see all of this month's industry personnel announcements.

TOP

ASI Roadshow Celebrates 10 Years
Number-one traveling show in promo products industry will visit cities across the U.S. and Canadian through September.
Find out more.
Check Out All-New Wearables Mag
ASI magazine features enhanced embroidery coverage and nearly doubles its circulation to 28,000 apparel decorators and distributors.
Find out more.
TOP

THE ASI SHOW
GROW YOUR BUSINESS WITH THE CONNECTIONS YOU MAKE AT ASI SHOW CHICAGO
Expand your relationships, learn the latest trends and discuss goals and clients' needs face-to-face with industry colleagues at ASI Show® Chicago, July 12-14 at McCormick Place. Attend for FREE when you register today using promo code Promogram and network with industry professionals who are serious about doing business!

Start your sales year off strong with the new connections you make at these networking events:
You can't miss this opportunity to make important connections at this crucial time in the sales year – register today! For more information on the complete three-day schedule, call 800-546-3300 or visit www.asishow.com.

Follow ASI Show on Twitter and Instagram, and like us on Facebook.




This message/promotion was sent by Advertising Specialty Institute, Inc., 4800 Street Road, Trevose, PA 19053
For questions/inquiries please contact our Customer Service Team at CustomerService@asicentral.com.
To unsubscribe from all of our mailings, click here or send an email to our Customer Service Team CustomerService@asicentral.com
with the Email Address in the subject line. To unsubscribe from the Counselor PromoGram e-Newsletter email list only, click here