NEWS STORIES


Distributors To Launch Industry Lobbying Group
A pair of distributors based in Washington, D.C. is creating a lobbying group to advocate for the industry. Named PromoVoice, the organization will focus on engaging the federal government and having representation at the U.S. Capitol. "If the government doesn't know who we are, then they are crafting and discussing legislation all the time without keeping our interests in mind," says Josh Frey, founder of On Sale Promos and The Swag Coach and one of two industry people spearheading the effort.
Read Article




U.S. Economy Grows 2.4% In 2015
Despite a sluggish fourth quarter, the U.S. economy expanded last year. The 2.4% rise in gross domestic product kept pace with 2014's annual growth, while exceeding the 2.2% average annual expansion experienced during the recovery from the Great Recession.
Read Article




3M Announces Full-Year Earnings Decline
3M Co., parent company of Top 40 supplier 3M/Promotional Markets (asi/91240), has announced total revenue of $30.3 billion for 2015, a year-over-year decrease of 4.9%. Organic local revenues (which don't account for exchange rates) grew 1.3%, meaning foreign currency translation cut 3M's sales by 6.8%. GAAP earnings totaled $7.58 per share, an increase of 1.2%.
Read Article




The Joe Show: Cast A Shadow On These New Products
Get your "phil" of top new products in this latest Joe Show video. Companies on the wellness kick will be interested in an innovative yoga item. Also, are your clients searching for a high-quality journal? What about the ultimate in stylish apparel for canine compatriots? Find all that and more in this video.
Watch The Joe Show




| | |
| --- | --- |
| | ADVERTISEMENT |
TOP
Slideshow: Super Bowl's Golden Touch
To celebrate the 50th anniversary of the big game, the NFL has created a bounty of custom gold products. The league has even partnered with headline designers to help raise money for charity. Check out some of the most compelling items from the NFL's golden haul.

TOP
ADVERTISEMENT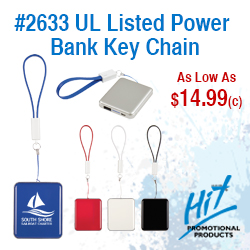 Video: Sales Call Protocol
In this series of monthly videos, Advantages Editor Dave Vagnoni squares off against ASI Editorial Director Andy Cohen in a lively debate of the most popular topics in sales today. In this episode, Dave and Andy duel over this question: Should distributors take supplier reps on sales calls? And who do you think won this debate? Cast your vote by tweeting @asicentral.

TOP
Nominate Now For Fastest-Growing Companies Awards
Has your company been experiencing incredible growth over the past few years? We'd like to hear from you. Please CLICK HERE to nominate your company for Counselor's annual recognition of the Top 10 Fastest-Growing Companies in the industry. Questions? Email Karen Akers at KAKERS@ASICENTRAL.COM.

TOP
ADVERTISEMENT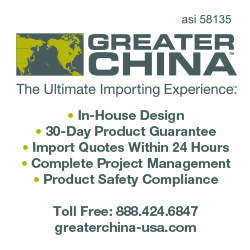 In The News
Haws USA, Inc. (asi/43861) has entered into a partnership with both KUHL and ARIAT, under which Haws will be the exclusive supplier of both premium clothing brands to the promotional products market in North America.
Orbus Exhibit & Display Group (asi/75209) has added 175 new portable and modular displays, as well as several new exhibit lines, to the first edition of its 2016 Exhibitors' Handbook catalog. Click here to view the digital version.
Prestige Glass (asi/79398) received four awards at the PPPC Image Awards on January 27:
Best Engraving & Laser Engraving: Gold
Best Made in Canada Product: Gold
Best Digital Imprint: Silver
Service and Recognition: Bronze
In addition, Waterleaf Studios (asi/95652), the sister company of Prestige Glass, received the Gold Award for Best Digital Imprint.
Stormtech Performance Apparel (asi/89869) has released its Spring/Summer 2016 Collection that includes more than 40 new styles and colors with a focus on technical activewear and casual lifestyle fashion. For more information, visit www.stormtech.ca.

TOP
People On The Move
Geiger (asi/202900) announces that Julia Wright has joined the company as an independent sales partner. A specialist in environmentally friendly promotional products with 22 years of experience in the industry, Wright has been selling across Maine for the past 12 years.
Spector & Co. (asi/88660) welcomes Maria Kokosoulis as the account manager for the Midwest territory.
Click here to see all of this month's industry personnel announcements.

TOP

6,000 Distributors Attend ASI Orlando
ASI's first trade show of 2016, featuring keynoter Marcus Lemonis, draws 715 exhibitors and nearly 6,000 attendees from 49 states and 18 countries.
Find out more.

ASI Releases "Year in Search" Video
ASI presents a whole new way of looking at ESP searches, people and products in its new "Year in Review" video.
Find out more.
TOP

THE ASI SHOW
Hed: EARN YOUR ASI CERTIFICATION AT ASI SHOW DALLAS NEXT WEEK
Whether you've been in the industry for a few weeks, a few years or your entire professional career, ASI education offers courses for every level of industry experience and interest. Register for ASI Show® Dallas and take advantage of LIVE education on February 9.
Take a look at some of the tracks and courses you will benefit from:
GET STARTED! Start Your Engines: 5 Ways to Grow Your Distributorship Fast; Your 24/7 Presence: Hot Digital and Mobile Branding Ideas; and more!
GET SELLING! Referrals: Capitalize on the Easiest Business You'll Ever Get; Relationship-Marketing Secrets: Convert Prospects in 30 Days; and more!
GET NOTICED! The Lost-Customer Recovery Plan: Creative Tactics to Win Them Back; Incentives Opportunities: Take Promo Products in a New Direction; and more!
GET YOUR COMPANY ON THE FAST TRACK! Lead With Your Strengths: Leverage Your Talents to Be a Better CEO; From 2 Employees to 200: Motivate and Inspire Your Team; and more!
Start earning points towards your BASI/MASI certification before getting to the show by visiting the Online Learning Center. For more information on the full three-day schedule or to register with promo code PROMOGRAM, call 800-546-3300 or visit www.asishow.com.
Follow ASI Show on Twitter and Instagram, and like us on Facebook.





This message/promotion was sent by Advertising Specialty Institute, Inc., 4800 Street Road, Trevose, PA 19053
For questions/inquiries please contact our Customer Service Team at CustomerService@asicentral.com.
To unsubscribe from all of our mailings, click here or send an email to our Customer Service Team CustomerService@asicentral.com
with the Email Address in the subject line. To unsubscribe from the Counselor PromoGram e-Newsletter email list only, click here