NEWS STORIES


Judge Rules Against Charney's Takeover Bid
A judge has ruled in favor of the bankruptcy plan submitted by American Apparel (asi/35297), eliminating Dov Charney's takeover bid and the ex-CEO's best chance at returning to the company he started.
Read Article




Staples Announces Leadership Shake-Up
As its mega-merger with Office Depot faces an uncertain future, Staples, parent company of Top 40 distributor Staples Promotional Products (asi/120601), reshaped its ranks with a senior management shake-up and reportedly laying off hundreds of employees.
Read Article




Innovation Line Expands Into Canada
Innovation Line (asi/62660) is poised to grow its business north of the border. The Los Angeles-based supplier has announced a new alliance with Penpal Group, a Canadian marketing and consulting firm that represents promotional product suppliers in Canada. The partnership will facilitate Innovation Line's entry into the Canadian advertising specialty market, a move the quickly growing company expects to stimulate sales growth.
Read Article




The Joe Show: Promo Products Worth Tweeting About
ASI Product Editor Joe Haley has products for the birds – and sharks and other animals – in this latest edition of The Joe Show. Would your clients be interested in a birdhouse key holder? Snazzy full-color beach towels and slick, custom-knit dress socks? Or a heavyweight flannel jacket ideally suited for winter? There's all that and more in this video.
Watch The Joe Show




| | |
| --- | --- |
| | ADVERTISEMENT |
TOP
Justincase Acquires Inventory From Superex
Supplier firm Justincase (asi/63698), based in Markham, ON, Canada, announced that, subject to court approval, it will acquire the existing promotions inventory of Superex Promotional Products (asi/90231), based in Toronto. Justincase has not acquired the Superex name or trademark, and will have only a limited license to work with Superex's current inventory in its promotional division.
Financial terms of the deal were not released, but following closure of the transaction, Janet Trachter, formerly vice president of marketing & sales for Superex, will maintain the same position in her role at Justincase. Key individuals from Superex will be joining Justincase as well, Trachter confirmed.
Trachter was honored last year as the Supplier Woman of Distinction by Counselor. After managing sales and marketing for Starline for 18 years, she moved to Superex six years ago. For four of those years, Superex was named a Top 10 Fastest Growing Supplier by Counselor.

TOP
ADVERTISEMENT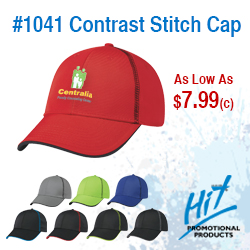 Prime Line Undergoes Management Changes
Counselor has learned that Top 40 supplier Prime Line (asi/79530) has decided to make changes with its management team, with President Rick Brenner moving into a consulting role. Brenner, who is a member of Counselor's Power 50, has been with Prime for the past 12 years and just completed his term as chairman of the board of PPAI.
"We have a strong legacy of product safety and compliance at Prime because of Rick, and we're strongly committed to the same level of quality and compliance moving forward," Jeff Lederer, CEO of Prime, told Counselor. "Rick and I have worked closely for many years and his contributions are greatly appreciated and valued. We have all learned a lot from Rick, and while it was time for Prime to move in a different direction with management, Rick will continue to be a trusted adviser of Prime."
Last year, Prime ranked number 21 on Counselor's Top 40, after reporting 2014 North American sales of $71.4 million, a 15% increase over the previous year. The company recently completed a deal to acquire supplier firm Jetline, a move that is expected to help the combined organization to surpass $100 million in annual revenues.

TOP
Survey: Brands Employing More Marketing Agencies
Brands are using more marketing agencies to fulfill an increasingly diverse set of needs, a new survey reports. For the first time since 2009, more marketers are using two or more agencies than the previous year – 74% this year compared to 62% last year.
RSW/US, an outsourced lead generation firm that commissioned the survey, attributes the shift to hundreds of inquiries that brands receive from marketing agencies, "creating a bounty of potential firms to choose from that can bring them new ideas and new thinking and new skills," the report states. "We believe the other reason more marketers are using multiple agencies is because they need to. With the speed of technology changes, the demands for proven ROI, and the thinning of the marketing ranks, there is a need to tap into multiple agencies to find the right fit agency to meet their changing business and marketing needs."
However, only 16% of brands plan to add marketing agencies in the next year, compared to 37% last year – indicating that even as brands employed more agencies, this expansion is not limitless. "They're looking at and trying new firms … but they don't appear to be dramatically increasing the numbers of firms on their roster [in the future]," the report concludes.
Overall, 62% of marketers said they will increase their marketing spending in 2016, the fourth straight year the figure has increased and an 11% jump from last year. A significant number of brands anticipated increased spending in digital (79.6%), social media (61.2%) and mobile (53.7%) compared to traditional media (34%).
When brands were asked for the most important services marketing agencies will provide to them in 2016, they cited creative (55.4%), digital marketing development and management (42.1%) and brand strategy (33.9%) as their top three. Top complaints by marketers about agencies include a lack of understanding of their industry and company, as well as agencies who claim they are "full service" but lack expertise in key areas. 

TOP
Four Tips For Winning RFPs
The dreaded RFP – so lucrative, and yet so demanding and finicky. To stand out from the competition and land a potentially game-changing deal for your company, follow these four proven tips to win your fair share of RFPs.

TOP
In The News
Facilisgroup recently presented its 2015 Top Achieving Sales Awards in Las Vegas. Among the awards presented were the following:
U.S. Supplier of the Year: Hit Promotional Products (asi/61125)
Canadian Supplier of the Year: Debco (asi/48885)
Inspire Award: Cynthia Miller, president of E Group
Randy Shippam Award: Michelle Merrifield, vice president of operations at McCabe Promotional Products
Partner of the Year: PromoCentric
Hanes Branded Printwear (asi/59528) inducted Rick Roth of Pawtucket, RI-based Mirror Image into the Hanes Beefy-T T-shirt Hall of Fame during the Imprinted Sportswear Show in Long Beach, CA.
iClick (asi/62124) now offers free shipping on its entire 2016 product line, including flash drives, power packs, mobile accessories, computer tech accessories and pens. Go to www.iclick.com for more information.
IMAGEN Brands announces that the sales teams for Crown Products (asi/47700) and Vitronic (asi/93990) are partnering together to create one sales force of 45 representatives across the U.S.
Polyconcept North America has made net pricing available to customers logged into the company's website. Visit www.pcna.com for more information.
Prime Line (asi/79530) has released its 2016 catalog featuring 124 new items that is available with customizable covers in both the print and digital editions. It includes U.S. and Canadian pricing and can be ordered at www.primeline.com.

Starline USA (asi/89320) now offers TruColor Direct Digital Print on more than 250 bag styles. In addition, the same TruColor logo can be printed on any of more than 400 products for only one set-up charge, with no repeat set-up charges, at standard three-day production. Visit www.starline.com for more information.


TOP
People On The Move
Greater China (asi/58135) announced that Alex Cormier returned to the company with its import executive team. Alex worked with the Top 40 supplier in its Seattle office previously.
The Specialty Advertising Association of California (SAAC) welcomes Donté P. Shannon as its new executive director.  
Spector and Co. (asi/88660) has hired Mozelle Brick as regional sales manager, responsible for GA, TN and AL.
Click here to see all of this month's industry personnel announcements.

TOP

6,000 Distributors Attend ASI Orlando
ASI's first trade show of 2016, featuring keynoter Marcus Lemonis, draws 715 exhibitors and nearly 6,000 attendees from 49 states and 18 countries.
Find out more.

ASI Releases "Year in Search" Video
ASI presents a whole new way of looking at ESP searches, people and products in its new "Year in Review" video.
Find out more.
TOP

THE ASI SHOW
GROW YOUR BUSINESS WITH THE CONNECTIONS YOU MAKE AT ASI SHOW DALLAS
Expand your relationships, learn the latest trends and discuss goals and clients' needs face-to-face with industry colleagues at ASI Show®Dallas, February 9-11 at the Kay Bailey Hutchison Convention Center. Register today using promo code Promogram and network with industry professionals who are serious about doing business!
Starts your sales year off strong with the new connections you make at these networking events:
You can't miss this opportunity to make important connections at this crucial time in the sales year – register today! For more information on the complete three-day schedule, call 800-546-3300 or visit www.asishow.com.
Follow ASI Show on Twitter and Instagram, and like us on Facebook.




This message/promotion was sent by Advertising Specialty Institute, Inc., 4800 Street Road, Trevose, PA 19053
For questions/inquiries please contact our Customer Service Team at CustomerService@asicentral.com.
To unsubscribe from all of our mailings, click here or send an email to our Customer Service Team CustomerService@asicentral.com
with the Email Address in the subject line. To unsubscribe from the Counselor PromoGram e-Newsletter email list only, click here