NEWS STORIES


Oil Discoveries Suffer Historic Drop
Oil discoveries in 2015 fell to their lowest level in almost 65 years, reported Morgan Stanley analysts. The oil and gas industry discovered 2.8 billion barrels of oil outside the United States last year, which is the equivalent of one month of global consumption, Morgan Stanley said in its report. Global discoveries rose to 12.1 billion, but that figure is still the lowest since 1952, when the oil industry was one-seventh of its current size.
Read Article




SEC Begins Investigation Into Alibaba Operations
Alibaba Group has announced that it is under investigation by United States securities regulators over the e-commerce giant's accounting practices. The Securities and Exchange Commission (SEC) is investigating how Alibaba accounts for affiliated companies, including a logistics venture, and how it treats related-party transactions. The investigation also includes Alibaba's handling of Singles Day, an annual event in China that the company said gave it the world record for most online sales volume in a day – $9.3 billion.
Read Article





HanesBrands Extends Funding for Humanitarian Efforts
HanesBrands, parent company of Hanes/Champion (asi/59528), has added a three-year extension to its funding for Glasswing International that will result in a $1 million partnership to provide critical youth services in El Salvador and Honduras, and allow Glasswing to expand into the Dominican Republic.
READ ARTICLE





The Joe Show: Racing Ahead With New Products
In this episode of The Joe Show, Product Editor Joe Haley has a collection of products that are sure to result in fast sales, including a computer mouse shaped like a racecar, a bottle cap-shaped sign, a first-aid kit for travel and more.
WATCH THE JOE SHOW




TOP

Expert Secrets Video: Become a $2.5 Million Seller
What differentiates a good promotional product salesperson from a great one? Why do people selling the same products from the same suppliers in the same industry sell such vastly different amounts annually, $25,000, $250,000 or even $2.5 million?

"Consultative selling used to be the highest standard in the industry, showing you've made it, but there's another level," said David Blaise, industry consultant and author of the Top Secrets of Promotional Products Sales series. "It's the customer acquisition and retention specialist. We do this through consultative selling, establishing relationships, selling products and taking orders. When you're able to put this all together and gear your business this way, it's difficult for [competitors] to stop you."

Learn more about the five levels of promotional product selling in his "Experts Secrets" video.

WATCH VIDEO




TOP

Social Media Strategy: Should You Be on Snapchat?
The latest social media craze is a messaging app with over 100 million daily active users – but one premised on photos that disappear in mere seconds, no linking capabilities and a heavy user base that doesn't know what a VCR is. So why exactly should your business be on Snapchat?

The best reason is because this fast-growing social media platform is rapidly expanding and evolving. While 86% of the app's users are 34 and younger (and six out of 10 users are younger than 25), its 35-and-over base grew by 84% last year. Equally important, Snapchat has incrementally launched features that broaden its appeal, including its significant 2.0 update this past March.
ADVERTISEMENT

ADVERTISEMENT

TOP
ADVERTISEMENT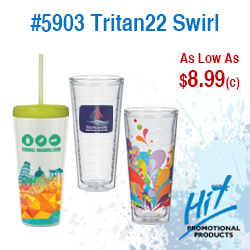 In the News
Geiger (asi/196480) announced the site of its 2017 sales incentive award, Galaxy of Stars, during their 2016 event held in Puerto Vallarta, Mexico. The 2017 event will be hosted in Panama at the Secrets Playa Bonita, from May 16-19, 2017.
Promotional Designs (asi/300762) has joined Facilisgroup's community of distributors.
The Vernon Company (asi/351700) awarded Rick Buckley, who represents Tri-Mountain (asi/92125), as Supplier Account Manager of the Year at the company's National Sales Meeting held April 18-20 in Des Moines, IA.

TOP
People on the Move
Crystal D (asi/47759) has hired Jake Calleja and Nichole Helmueller as customer service representatives; Tyler McCallister and Eric Wiberg as order entry specialists; Tricia Rooney as a production artist; and Valisa Fair as a marketing assistant.
CLICK HERE to see all of this month's industry personnel announcements.

TOP

ESP® Now Offers Chat
ESP Chat encourages real-time engagement and sharing between distributors and suppliers or distributors and industry peers.
Find out more.
New Supplier Data Standards Guide Released
Updating product info using ASI's new data standards guide will help supplier products appear in more relevant searches and more presentations.
Find out more.
TOP

THE ASI SHOW
BE AT THE FOREFRONT OF WHAT'S HAPPENING IN THE INDUSTRY
Year after year, show after show, we are making improvements to ensure the best possible ASI Show experience for our members. You've considered coming in the past, but 2016 is the year to be at ASI Show® Chicago, July 12-14 at McCormick Place because we're rolling out NEW and exciting features, like:  
MATCHMAKING: During the registration process, choose the product categories that you sell, or are interested in selling, and be matched with suppliers who sell those products that you can contact through the Matchmaking system and request to meet with them during ASI Show Chicago. Watch this short video to see how it works.
EDUCATION: Attend all NEW courses and learn from 10 NEW speakers on Education Day (July 12), including a NEW Incentives and Corporate Gifts track.
KEYNOTE: Hear from our NEW keynoters, political power couple Mary Matalin (a celebrated conservative voice) and James Carville (an unbowed liberal), offering an insider's look at the political landscape and how it'll affect your business
Register today for FREE with promo code promogram. If you have any questions regarding the three-day schedule, give one of our registration specialists a call at 800-546-3300.
Follow ASI Show on Twitter and Instagram, and like us on Facebook.