NEWS STORIES


Justincase Acquires Superex
Supplier firm Justincase (asi/63698), based in Markham, ON, Canada, announced that it has acquired the assets of Superex Promotional Products (asi/90231), which is based in Toronto. Financial terms of the deal were not released, but following closure of the transaction, Janet Trachter, formerly vice president of marketing & sales for Superex, will maintain the same position in her role at Justincase.
Read Article




Charney's American Apparel Takeover Bid Rejected
American Apparel (asi/35297) has rejected a $300 million bid by former CEO and Founder Dov Charney, according to multiple published reports. Last week, a trio of private equity firms announced they had partnered with Charney and submitted an offer to purchase the apparel company, which had filed for bankruptcy in October.
Read Article




Fire Hazard Triggers Mug Recall
The U.S. Consumer Products Safety Commission (CPSC) has issued a recall of a batch of monogrammed ceramic mugs because they were mislabeled as "microwave safe" and could cause a threat of fire. A China-based manufacturer incorrectly labeled monogrammed ceramic mugs as microwave safe, creating a fire threat and prompting a recall.
Read Article




Small Business Owners Optimistic for 2016 Growth
Most small-business owners have a "positive" or "very positive" outlook for their companies in 2016. That's according to the Endurance International Group's 2016 State of the Union survey, the results of which were released on the eve of President Obama's seventh and final State of the Union address on January 12.
read article




| | |
| --- | --- |
| | ADVERTISEMENT |
TOP

The Joe Show: Products To Get Promotions In Motion
In this episode of The Joe Show, Product Editor Joe Haley features products that are sure to get your promotional programs in gear. Don't miss the fun Robo-Cube Puzzle, useful Wine Glass Markers, unique Liquid Motion Lamp and much more.
Click here to watch the latest episode of The Joe Show.
Want more videos? Subscribe now to our YouTube videos.

TOP
ADVERTISEMENT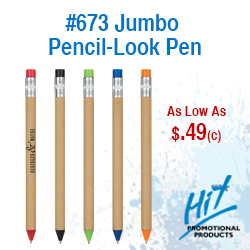 Leed's Partners With Sheaffer
Top 40 supplier Polyconcept North America (PCNA) announced today that its Leed's (asi/66887) subsidiary has entered into an exclusive partnership with Sheaffer luxury writing instruments. Under the agreement, Leed's will add Sheaffer, owned by A.T. Cross Company (asi/47520), to its product lineup.
"We are extremely excited to offer Sheaffer pens to our customers," said Nicole Kyser, PCNA category manager – Pens, in a statement. "As one of the world's top brands for luxury writing instruments, Sheaffer really complements our existing products in the category."
The six writing instruments and pen sets from Sheaffer that Leed's currently offers are available with laser etching or a color imprint. They can now be found at www.pcna.com, and each style is eligible for the company's SureShip 24-hour turnaround program.
PCNA was ranked third on Counselor's most recent Top 40 supplier list, with $526.1 million in revenue in 2014.

TOP
ADVERTISEMENT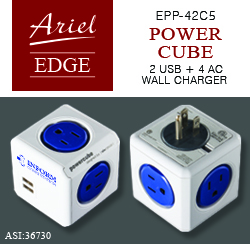 Podcast: Sandy Poster, Axis Promotions
In this Advantages Podcast, Advantages Editor Dave Vagnoni speaks with Sandy Poster, sales executive at Axis Promotions (asi/128263), one of 11 finalists for the Advantages Distributor Salesperson of the Year. Listen to Dave and Sandy discuss how to win high-profile accounts, the importance of visiting clients in person, how to help companies put together internal programs for employees and much more. Click here to listen.

TOP
ADVERTISEMENT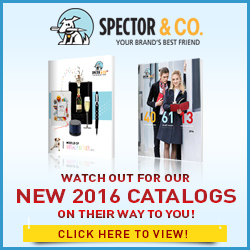 Counselor Commentary: The Branding Makeover of a Famed Children's Author
Even if you don't work in marketing or promotional products, the notion of brand is inescapable. And unsurprisingly, a few have taken exception to the idea that just about anything can be a brand. (It was just a couple weeks ago that Adele made headlines for an interview in Time on the subject. "I don't like that word," she says of "brand." "It makes me sound like a fabric softener, or a packet of crisps. I'm not that.")
Nevertheless, successful marketers have learned that brilliant branding – a planned-out vision that examines every creative avenue and integrates them into a cohesive whole – can pay off in spades. While the end result is often a legion of loyal followers, the by-product that will pique the interest of promotional product companies is the creation of wholly unique promotional items.
Which brings us to Roald Dahl. The estate of the famed British author – who penned much-loved children's stories like Matilda, Charlie and the Chocolate Factory and much more – is rolling out a suite of products this year based on the author's work, including apps and digital properties as well as much-anticipated stage and movie productions.
In anticipation, Dahl's estate tapped Sunshine, a creative marketing agency based in England, to create a unified visual identity for Dahl's various works and properties. The task, much like Dahl's BFG, was tall: capture the essence of this "vibrant and subversive voice" in children's literature that is already so familiar to millions of readers, particularly through the instantly recognizable drawings of Quentin Blake, Dahl's longtime illustrator.
In going about the task, Sunshine devised three guiding principles to craft the look and serve as inspiration: "masters of invention," "makers of mischief" and "champions of good."
The results include crooked typography that instantly imbues a sense of whimsy, as well as a signature image to be shown in all of Dahl's creations: a yellow paper plane. The plane symbolizes not only Dahl's experience as a pilot and his life-long enjoyment of flight, but also the yellow legal paper that Dahl unfailingly wrote on. "When you interact with paper it either ends up in a ball or as a plane," Simon Holmes, Sunshine's art director, told the website It's Nice That. "The logo's a little bit mischievous and it perfectly captures a sense of imagination."
The reception of the redesign was divided, but as far as promotional products, the ideas are wholly unique. Beyond the spate of Happy Meal and laundry detergent tie-ins, Sunshine conceived yellow business cards and stationary for the representatives of Dahl's estate that, according to Britain's Creative Review, can be folded into paper airplanes. The items even include dotted lines to tell recipients where to fold them. Further proof that in this industry, the best ideas will always fly.

TOP
In The News
BIC Graphic (asi/40480) has launched more than 20 new writing instruments, including five completely new design families, as well as a #lovemybic social media campaign. Click here to view the #lovemybic social wall, and visit www.bicgraphic.com for purchasing information.
Leed's (asi/66887) announces its 2016 product launch that includes 197 new products, including bags, mobile, drinkware and gift categories, as well as new brand partnerships with SKROSS® travel products and Sheaffer pens. Visit www.pcna.com/Leeds/ for more information.

TOP
People On The Move
Identification Plates (asi/62150) announces that Matthew Crownover is now president of the company. He is the third member of his family to hold this position.
Click here to see all of this month's industry personnel announcements.

TOP

6,000 Distributors Attend ASI Orlando
ASI's first trade show of 2016, featuring keynoter Marcus Lemonis, draws 715 exhibitors and nearly 6,000 attendees from 49 states and 18 countries.
Find out more.

ASI Releases "Year in Search" Video
ASI presents a whole new way of looking at ESP searches, people and products in its new "Year in Review" video.
Find out more.
TOP

THE ASI SHOW
EARN YOUR ASI CERTIFICATION AT ASI SHOW DALLAS
Whether you've been in the industry for a few weeks, a few years or your entire professional career, ASI education offers courses for every level of industry experience and interest. Register for ASI Show® Dallas and take advantage of LIVE education on February 9.
Take a look at some of the tracks and courses you will benefit from:
GET STARTED! Start Your Engines: 5 Ways to Grow Your Distributorship Fast; Your 24/7 Presence: Hot Digital and Mobile Branding Ideas; and more!
GET SELLING! Referrals: Capitalize on the Easiest Business You'll Ever Get; Relationship-Marketing Secrets: Convert Prospects in 30 Days; and more!
GET NOTICED! The Lost-Customer Recovery Plan: Creative Tactics to Win Them Back; Incentives Opportunities: Take Promo Products in a New Direction; and more!
GET YOUR COMPANY ON THE FAST TRACK! Lead With Your Strengths: Leverage Your Talents to Be a Better CEO; From 2 Employees to 200: Motivate and Inspire Your Team; and more!
Start earning points towards your BASI/MASI certification before getting to the show by visiting the Online Learning Center. For more information on the full three-day schedule or to register with promo code PROMOGRAM, call 800-546-3300 or visit www.asishow.com.
Follow ASI Show on Twitter and Instagram, and like us on Facebook.





This message/promotion was sent by Advertising Specialty Institute, Inc., 4800 Street Road, Trevose, PA 19053
For questions/inquiries please contact our Customer Service Team at CustomerService@asicentral.com.
To unsubscribe from all of our mailings, click here or send an email to our Customer Service Team CustomerService@asicentral.com
with the Email Address in the subject line. To unsubscribe from the Counselor PromoGram e-Newsletter email list only, click here