NEWS STORIES


Suppliers Open After Severe Weather
Industry suppliers are up and running despite severe weather across a broad swath of the United States that caused at least 26 deaths and widespread damage. In the Dallas area, nine tornadoes touched down

Saturday night

, killing 11 people and damaging more than 600 homes and businesses. One tornado that hit Garland, Texas, a city just northeast of Dallas, reached EF-4 status, with wind gusts between 166 and 200 mph.
Read Article




Podcast: Marcus Lemonis' Secrets Of Entrepreneurial Success
Marcus Lemonis, the CEO of Camping World and host of the hit CNBC series The Profit, speaks to ASI in this exclusive interview on why some entrepreneurs are raving successes – and why others are destined for failure. Ultimately, he says, it comes down to leadership.
Read Article




BIC Group Acquires Cello Pens
BIC Group, parent company of Top 40 supplier BIC Graphic (asi/40480), has purchased a complete equity stake of Indian writing instruments company Cello Pens. BIC previously held a 75% stake in the company, and purchased the remaining 25% for $81.2 million.
Read Article




ASICentral's Most-Read Stories of 2015
Big mergers, road tours and brand names dominated the page views this year on ASICentral.com. The merger between Top 40 suppliers alphabroder (asi/34063) and Bodek and Rhodes (asi/40788) sent shockwaves through the industry and unsurprisingly was the number one most-read story of 2015. Here is what else made our Top 5.
Read Article




| | |
| --- | --- |
| | ADVERTISEMENT |
TOP
The Joe Show: Fun New Products
In this episode of The Joe Show, Product Editor Joe Haley shows off a stylish bag that keeps drinks cool. In addition, he features brandable health journals that work for clients in the burgeoning wellness market. Plus, he has some snazzy colorful socks that will never fade or run. Click here to watch the latest episode of The Joe Show.

TOP
ADVERTISEMENT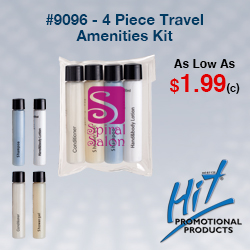 Gas Savings Fuel Holiday Spending
Low prices for gas helped holiday U.S. retail sales to increase by 7.9%, according to a new report. The data, which was calculated by MasterCard Advisors, accounts for spending between Black Friday and Christmas Eve. Excluding cars and gas, retail sales increased 5.5%, which beat early estimates for spending during the holiday season.

Savings from gas played a big part in the growth, with consumers spending 72 cents of every dollar from fuel savings according to MasterCard Advisors. Overall retail sales in November and December increased 2.7% with gas but 4.6% without gas and cars. Ecommerce also grew by 20%, with 70% of customers spending more time online researching products than the year prior.

Furniture and women's apparel were the biggest gainers in the holiday season, while men's apparel and electronics declined compared to last year. "We saw some very promising trends," said Sarah Quinlan, senior vice president of market insights for MasterCard Advisors. "The double-digit growth in furniture sales, for instance, shows that consumers are willing and able to splurge on big ticket items."

In lockstep with that insight, consumer sentiment remained high in December. A survey from the University of Michigan measured consumer sentiment at 92.6 and the yearly average for 2015 at 92.9 – the latter the highest yearly figure since 2004. The survey's chief economist Richard Curtin attributed the high sentiment to low inflation, which spurred spending on larger items like home appliances and furniture.

Leading into the last week of Christmas, there was concern of sluggish holiday sales. The National Retail Federation (NRF) had noted that despite unit volume being up, less revenue was being generated because retail prices were lower. The organization attributed lower prices to a number of factors, including a flood of merchandise after the West Coast Port strikes ended, warm weather that reduced demand for seasonal clothing and the fact that "consumers have become conditioned to expect discounts and promotions," wrote Jack Kleinhenz, chief economist for the NRF. Prior to the holiday season, the NRF predicted a 3.7% increase for total retail holiday sales.

TOP
Nominate Now for the Counselor Product Design Awards
Counselor magazine is looking for innovative products for its annual Product Design Awards competition. Suppliers are invited to nominate their favorite eye-catching products in the following categories:
Apparel
Awards & Recognition
Bags
Calendars
Caps & Wearable Accessories
Desk Accessories
Drinkware
Housewares
Meeting & Travel Products
Sports & Outdoors
Tech Accessories
Watches & Jewelry
Writing Instruments
To enter, please submit the following:
A sample of the product. (We recommend that the product be exclusive to the supplier that is submitting it, although this is not a requirement.)
A brief description of the product, including any special features.
The category that the product should be considered for.
There is a limit of one submission per category, per company. Please note that only products from North American suppliers will be considered, and that submissions will not be returned unless requested. Items that were submitted for previous Counselor Product Design Awards competitions are ineligible.
Please send samples and descriptions to:
Karen Akers
Counselor Magazine
4800 Street Road
Trevose, PA 19053
Questions? Please email Karen Akers at kakers@asicentral.com.
All submissions will be judged on the following areas: design appeal, functionality and the ability to attractively feature a logo (when appropriate). Winners will be featured prominently in a future issue of Counselor. All samples must be received by Friday, January 8.

TOP
In The News
Drum-Line (asi/50873) has completed construction on a building expansion that adds an additional 10,000 square feet for a total of 85,000 square feet. The additional space will be used primarily for calendar production.

TOP

Ready, Set, Customize
Distributors can visit booth 1251 at ASI Show® Orlando January 5-6 for info on customizing an ESP Website.
Find out more.

Another New Member Benefit
ASI recently announced a new affiliate partnership with Xpedite Fulfillment, Inc. that will allow members to save up to 25% on warehousing and fulfillment services.
Find out more.
TOP

THE ASI SHOW
GROW YOUR PROFESSIONAL NETWORK AT ASI SHOW® ORLANDO NEXT WEEK

Expand your relationships, learn the latest trends and discuss goals and clients' needs face-to-face with industry colleagues at ASI Show Orlando next week (Jan. 4-6) at the Orange County Convention Center. Register today using promo code Promogram and network with industry professionals who are serious about doing business!

Starts your sales year off strong with the new connections you make at these networking events:

You can't miss this opportunity to make important connections at this crucial time in the sales year – register today! For more information on the complete three-day schedule, call 800-546-3300 or visit www.asishow.com.

Follow ASI Show on Twitter and Instagram, and like us on Facebook.




This message/promotion was sent by Advertising Specialty Institute, Inc., 4800 Street Road, Trevose, PA 19053
For questions/inquiries please contact our Customer Service Team at CustomerService@asicentral.com.
To unsubscribe from all of our mailings, click here or send an email to our Customer Service Team CustomerService@asicentral.com
with the Email Address in the subject line. To unsubscribe from the Counselor PromoGram e-Newsletter email list only, click here