NEWS STORIES


Federal Reserve Increases Interest Rates
The Federal Reserve announced last week that it will increase short-term interest rates for the first time in seven years – offering a vote of confidence for the economy while promising cautious future steps to avoid undermining the recovery.
Read Article




Alibaba Names Counterfeiting Enforcement Chief
Alibaba Group has hired an ex-Apple and Pfizer investigator to head up the company's anti-counterfeiting efforts. Yesterday, the company announced it has named Matthew Bassiur as vice president, head of global intellectual property enforcement. Bassiur will begin in January.
Read Article




Podcast: Inspiring Ownership at Every Level
In the latest edition of ASI's Strategy Session podcast, author and business-leadership speaker Meridith Elliott Powell talks about redefining personal responsibility and how it can be used as a leadership strategy. She also shares insights on assembling a winning sales team, the importance of focusing on customer experience and the most critical traits for an effective leader.
Read Article




The Joe Show: Awesome New Products
In this episode of The Joe Show, Product Editor Joe Haley features a power bank that works as a flashlight in a pinch. In addition, he shows off customized greeting cards that are perfect for acknowledging employees and clients. Plus, Joe examines an excellent workout accessory for today's connected users. Click here to watch the latest episode of The Joe Show.





| | |
| --- | --- |
| | ADVERTISEMENT |
TOP
Slideshow: Pantone Colors of the Year
Recently Pantone revealed its latest selection for Color of the Year, and there were a multitude of surprises. By naming Rose Quartz and Serenity its colors of the years, not only did the influential organization honor two colors for the first-time ever, but it also chose neutrals for the first time in a decade. "Serenity and Rose Quartz demonstrate an inherent balance between a warmer embracing rose tone and the cooler tranquil blue, reflecting connection and wellness as well as a soothing sense of order and peace," said Leatrice Eiseman, executive director of the Pantone Color Institute. We put together a slideshow with terrific industry products that showcase these colors in action and explain how you can capture this major trend for 2016.

TOP
ADVERTISEMENT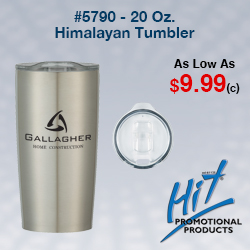 Amazon Rumored To Add Air Cargo Fleet
According to multiple reports, Amazon has spoken with air-cargo companies about leasing jets to start its own air delivery operation. The Seattle Times reported that Amazon was interested in 20 Boeing 767 jets to lessen its reliance on third-party carriers like UPS and the United States Postal Service.

The mega e-commerce seller is already running a trial operation out of Wilmington, Ohio, sources said. Five planes that are being operated by subsidiaries of Air Transport Services Group have taken a total of 217 flights from November 1 to December 17. The flights have landed in Wilimington and four other destinations: Dallas; Tampa, Fla.; Ontario, Calif.; and Allentown, Pa – all near Amazon warehouses.

Currently, Amazon uses the United States Postal Service for its Prime delivery service. By rolling out a cargo service, the company would seek to minimize delivery delays caused by holiday volume or other factors. Two years ago, Amazon offered $20 gift cards to customers whose gifts weren't delivered in time for Christmas due to overwhelming holiday deliveries for UPS and FedEx. According to data from shipping software company ShipMatrix Inc., last week UPS delivered 96.1% of overnight and two-day packages on time. The week before, the figure was 95.4%.

In recent years, Amazon has sought to exercise more control of its delivery. The company has started to use its own couriers for deliveries close to its fulfillment centers, and has explored drone technology to deliver packages straight to customers.

TOP
Nominate Now for the Counselor Product Design Awards
Counselor magazine is looking for innovative products for its annual Product Design Awards competition. Suppliers are invited to nominate their favorite eye-catching products in the following categories:
Apparel
Awards & Recognition
Bags
Calendars
Caps & Wearable Accessories
Desk Accessories
Drinkware
Housewares
Meeting & Travel Products
Sports & Outdoors
Tech Accessories
Watches & Jewelry
Writing Instruments
To enter, please submit the following:
A sample of the product. (We recommend that the product be exclusive to the supplier that is submitting it, although this is not a requirement.)
A brief description of the product, including any special features.
The category that the product should be considered for.
There is a limit of one submission per category, per company. Please note that only products from North American suppliers will be considered, and that submissions will not be returned unless requested. Items that were submitted for previous Counselor Product Design Awards competitions are ineligible.
Please send samples and descriptions to:
Karen Akers
Counselor Magazine
4800 Street Road
Trevose, PA 19053
Questions? Please email Karen Akers at kakers@asicentral.com.
All submissions will be judged on the following areas: design appeal, functionality and the ability to attractively feature a logo (when appropriate). Winners will be featured prominently in a future issue of Counselor. All samples must be received by Friday, January 8.

TOP
In The News
Cap America (asi/43792) presented the Brooks & Brooks sales team with the top sales award at the supplier's annual sales meeting on December 2 in St. Louis, MO. Brooks & Brooks represents Cap America in CT, DE, ME, MD, MA, NH, RI, VT, VA and parts of NJ, NY, PA and DC.
InnerWorkings (asi/168860) has announced a global business realignment strategy that will centralize resources in regional centers of excellence to ensure that all clients have access to the company's services. For more information, visit www.inwk.com. 
Proforma (asi/300094) will give a TOMS gift card to each of its Support Center staff members. With each purchase, TOMS One for One program helps a person in need. In addition, Support Center staff members have collected more than $3,000 in cash and gifts for several underprivileged families in the Cleveland area. Additional funds are raised through raffles and team events throughout the year.

Trimark (asi/92121) has introduced more than 50 new styles in its Spring 2016 launch, and has also added the High Sierra retail brand to its offerings. For more information, go to Trimark's newly redesigned website at www.pcna.com/trimark.

TOP
People On The Move
Proinnovative (asi/79840) has appointed Incentives West as its sales representative in the Western region. Steve De Mars will serve the Specialty Advertising Association of California and Az Promotional Products Association regional markets; Mark Shinn will serve the Northwest Promotional Marketing Association, Promotional Marketing Association of Northern California and Rocky Mountain Region Promotional Products Association regional markets; and Mary Jo Bieker will be available in support.
Summit Group (asi/3391116) announced three additions: Louis Guzzo as project delivery director, Kenneth "KD" Wittenberg as client solutions manager and Eleanor Andres-Cruz as senior merchandiser.

TOP

Ready, Set, Customize
Distributors can visit booth 1251 at ASI Show® Orlando January 5-6 for info on customizing an ESP Website.
Find out more.

Another New Member Benefit
ASI recently announced a new affiliate partnership with Xpedite Fulfillment, Inc. that will allow members to save up to 25% on warehousing and fulfillment services.
Find out more.
TOP

THE ASI SHOW
NETWORKING CLUBS RETURN TO ASI SHOW® DALLAS
With the success in 2015, ASI Show is continuing our specialized networking clubs at ASI Show Dallas, hosted at some of the locals' favorite settings. Bringing together suppliers and distributors alike, enjoy these activities with fellow members of the advertising specialty industry.

The Explorers Club | Tuesday, February 9 | 1 p.m.- 4 p.m. | $70
Join host Jake Krolick of ASI and other risk-taking industry professionals for a thrill-packed experience at Zero Gravity. Try out all five high-intensity attractions, like the 16-story drop of Nothin' but Net free-fall and rocketing straight up at 70 mph with the Texas Blastoff. Maximum 10 people.

The Diners Club | Tuesday, February 9 | 7 p.m. | $25
Join ASI hosts Joe Haley and Nate Kucsma and fellow show-goers at Urban Taco, a lively Mexican restaurant known for the best guacamole, tacos and margaritas in Dallas! Dinner includes chips, salsa, your choice of entrée, and one margarita, beer or glass of wine. Maximum 15 people.

The Runners Club | Wednesday, February 10 | 6:30 a.m. | $10
Get a jump on your day and meet fellow running enthusiasts on this morning fun run, hosted by ASI Computer Systems Jamie Fens. Maximum 50 people.

Space for each club is limited, so register for FREE today using promo code promogram and reserve your spot! For more information on ASI Show Dallas, February 9-11 at the Kay Bailey Hutchison Convention Center, visit www.asishow.com or call 800-546-3300.

Follow ASI Show on Twitter and Instagram, and like us on Facebook.





This message/promotion was sent by Advertising Specialty Institute, Inc., 4800 Street Road, Trevose, PA 19053
For questions/inquiries please contact our Customer Service Team at CustomerService@asicentral.com.
To unsubscribe from all of our mailings, click here or send an email to our Customer Service Team CustomerService@asicentral.com
with the Email Address in the subject line. To unsubscribe from the Counselor PromoGram e-Newsletter email list only, click here