NEWS STORIES


Montreal Considers Plastic Bag Ban
The city of Montreal is weighing a decision to ban single-use plastic bags – a choice that would make it the first major Canadian city to do so. The ban was recommended by the city's environmental committee with the goal of putting it in place by Sunday, April 22 (Earth Day) in 2018. Under the recommendation, exceptions would be for hygienic bags for certain foods, medication and dry cleaning.
Read Article




Optimism Jumps Among Small Businesses
The majority of American small businesses are optimistic about 2016, according to a survey from Yelp, the company that facilitates crowd-sourced reviews of local businesses. The first-ever Small Business Pulse survey found that 85% of small businesses active on Yelp expect their revenues to grow next year, by an estimated increase of 26%. Younger businesses were the most enthusiastic, predicting growth of 48% in 2016, according to the survey.
Read Article




Delta Apparel Reports Year-End Financials
Supplier firm Delta Apparel (asi/49172) announced this week that it achieved sales growth of 12.7% in its fiscal fourth quarter of 2015 and a 2.5% increase in sales during its full-year fiscal 2015. Further, the company's operating profit for fiscal 2015 was $16.1 million compared to an operating loss of $1.7 million in the prior year. And, net income was $8.1 million compared with a net loss of $960,000 in 2014.

Read Article




The Joe Show: Cheer On These Promo Products
In this episode of The Joe Show, Product Editor Joe Haley shows off several items to help you build great promotional campaigns for clients. Looking for some unique items to pitch to youth sports leagues? How about clever items for tailgate promotions? Or, some spirit products that are sure to get attention? Click here to watch the latest episode of The Joe Show.




ADVERTISEMENT


ADVERTISEMENT

TOP
Counselor Commentary: Capitalize On Merger Mania
Across many markets, mergers and acquisitions are on fire. Forbes recently stated that M&A activity is on track for a record year, and The Week reports that 2015 hit an all-time high of 18,603 deals completed for a total value of $4.61 trillion, beating the previous record set in 2007. This is a trend that distributors should look to capitalize on.
ADVERTISEMENT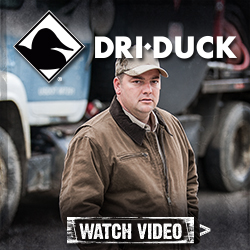 Sectors like technology, health care, drug & biotech and energy are experiencing dizzying activity. A few of the biggest M&A deals of 2015 according to CNBC include Shell buying British BG in April for $81.5 billion; Charter Communications set to buy Time Warner Cable for $79.6 billion and the completed merger of Heinz and Kraft which was valued at $62.6 billion and will now be known as Kraft Heinz. Just announced is the pending merger of giants Dow Chemical and DuPont. The merger between pharmaceutical biggies Pfizer and Allergan is worth $160 billion.
The promotional products industry has felt the merger frenzy, as well. Recent high-profile examples include the merger of Top 40 apparel suppliers alphabroder and Bodek and Rhodes as well as Top 40 distributor Staples' acquisition of Canadian distributor Accolade.
On the local level, a number of schools, banks and hospitals are merging. For example, the Philadelphia area is home to many of the oldest and largest Catholic schools in the country. With changing demographics, many schools are merging and adopting new names, which requires everything from signage, uniforms and stationery to book bags, trophies and sports equipment.
In suburban Philadelphia, the merging of First Federal and First Savings banks gave birth to the newly named Penn Community Bank, with the colors blue and green being used on all new signage. Think of all the freshly logoed pens this bank and its branches will need. Another Philadelphia example is the recently announced merger of Jefferson Health and Aria Health. If this merger goes through, Jefferson would grow to 23,000 employees, 4,400 doctors and eight hospitals.
With all these merged and acquired companies, promotional product professionals need to stay on high alert for hearty re-branding opportunities. Whether it's two or more names, hyphenated combos or completely new brands, these re-born firms need imprinted items, both internally for combined workforces, as well as logoed products for the world to see. They need to shout from the rooftops with newly-branded products to ensure their customers and prospects know who they are. Help them do it – now.

TOP

Podcast: The Easiest Ways To Retain Customers
In this podcast, decorated-apparel industry veteran Craig Mertens, president of Digital Art Solutions (asi/14970), shares some of his insights about the wearables marketplace's current landscape and future opportunities and challenges. How will the election year affect decorated-apparel sales? What are the top ways that distributors and decorators can retain clients? How important will social media marketing be to expanding your client base?
Mertens shares all that and more (including his number-one goal for his company in 2016) in this podcast. Click here to listen to the podcast.

TOP
Slideshow: Eight New Wearable Technologies
Smartwatches, checkpoint-friendly backpacks, fitness trackers and lipsticks that can charge cellphones ... these are among the new wearable technology devices that have debuted in 2015. It's a burgeoning market, one that mainstream consumers and the promotional products sector alike are starting to notice.
The most recent issue of Advantages magazine examined the wearables tech trend a little closer and displayed some of the more popular items available. Read the whole feature so that you're up to speed on what's hot and new in the world of wearable tech, and click here to view the slideshow of images.

TOP
In The News
Penn Emblem Company (asi/77120) announces that President Randi Blumenthal-Joseph and creative manager Liz Hathaway ranked #66 on Stitches magazine's annual Power 75 list. View the entire list here.

TOP
People On The Move
IDProductsource (asi/62088) has promoted four employees:
Amanda Fadden, office manager
Katelyn Fetzner, accounting supervisor
Audrey Cobb, executive assistant for executive vice president Andrew Hughes and vice president Robin Steele
Mary Huff, graphic design supervisor

Linda Misiorowski & Associates announces that Cres Morrison will officially retire on January 1, 2016, after 42 years in the industry.




ADVERTISEMENT

Do you want to sell your distributorship?

Maybe you just want to slow down, take it easy, and not work so hard.

We can help you sell your distributorship quickly and easily. Or, we can help identify another direction that makes sense for you.

Click here to learn more.
TOP

Ready, Set, Customize
Distributors can visit booth 1251 at ASI Show® Orlando January 5-6 for info on customizing an ESP Website.
Find out more.

Another New Member Benefit
ASI recently announced a new affiliate partnership with Xpedite Fulfillment, Inc. that will allow members to save up to 25% on warehousing and fulfillment services.
Find out more.
TOP

THE ASI SHOW
PLAN THE PERFECT WINTER GETAWAY DURING YOUR TIME AT ASI SHOW ORLANDO
Register for ASI Show® Orlando, with education on January 4 and exhibits January 5-6 at the Orange County Convention Center and make the most of your time by taking advantage of amazing and valuable discounts we've arranged exclusively for our attendees.
Plus, as an ASI member, don't forget about your member only benefit savings, including a FREE day of education, a hotel room reimbursement on January 5, free Catalog Courier service and shipping of catalogs as part of the Passport Plus program and more – over $400 in value!
Register today using promo code promogram, then click here to see a complete list of travel discounts available to you as an ASI Show attendee. For more information on the three-day schedule, visit www.asishow.com, or call 800-546-3300.
Follow ASI Show on Twitter and Instagram, and like us on Facebook.
Plus, don't miss the ASI Roadshow, the industry's #1 traveling show. Visit www.asiroadshow.com for the complete schedule and go to www.asishow.com for information on all ASI Shows.





This message/promotion was sent by Advertising Specialty Institute, Inc., 4800 Street Road, Trevose, PA 19053
For questions/inquiries please contact our Customer Service Team at CustomerService@asicentral.com.
To unsubscribe from all of our mailings, click here or send an email to our Customer Service Team CustomerService@asicentral.com
with the Email Address in the subject line. To unsubscribe from the Counselor PromoGram e-Newsletter email list only, click here