NEWS STORIES


American Solutions For Business Acquires Optimum Companies
As first reported in a Breaking News Alert on Friday, Top 40 distributor American Solutions for Business (asi/120075) has acquired Optimum Companies. Based in Columbus, OH, Optimum specializes in banks and financial institutions nationally in addition to other sectors. The company has distribution centers at its headquarters as well as Orlando, Houston and Denver. Financial terms for the deal were not revealed.
Read Article




Podcast: How To Face Adversity
In this exclusive podcast, ASI speaks with JR Martinez, best-selling author and actor and the keynote speaker for The ASI Show Dallas. As a soldier in Iraq, Martinez was injured by a roadside bomb that caused severe burns to a third of his body. During his three years of recovery, he began speaking to other patients and discovered his talent to help others. Today, he is a highly sought-after motivational speaker who shares his life story and offers advice on facing adversity with optimism and resilience.
Read Article




Alibaba Buys Newspaper To Shape China Coverage
Alibaba Group is buying a leading Hong Kong newspaper as part of a plan to influence perceptions of China beyond the nation's borders.
Read Article




FTC Blocks Staples-Office Depot Merger
Staples Inc., parent company of Top 40 distributor Staples Promotional Products (asi/120601), and Office Depot will contest a lawsuit filed by the Federal Trade Commission (FTC) that blocks the merger of the two office supply giants.
Read Article




| | |
| --- | --- |
| | ADVERTISEMENT |
TOP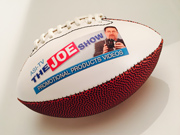 The Joe Show: Light Up Your Promotions
In this episode of The Joe Show, Product Editor Joe Haley asks "Are you ready for some football?" with a printed pigskin. In addition, he shows off some plush puppets that are ideal for community events, and light-up glasses that are perfect to ring in the new year.
Click here to watch the latest episode of The Joe Show.
Want more videos? Subscribe now to our YouTube videos.

TOP
ADVERTISEMENT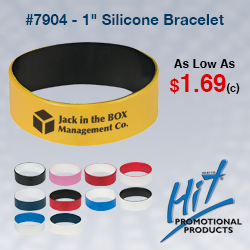 Q&A: Build A Better Personal Brand
In today's workplace, a polished personal brand is the key to getting ahead. "Personal branding is about unearthing what makes you unique and special and communicating that to the right audience," says Dan Schawbel, best-selling author of Promote Yourself: The New Rules for Career Success. "I always push people to focus on niche because that's how you can be found." The founder of research firm WorkplaceTrends.com shares his insights in this latest Q&A.

TOP
ADVERTISEMENT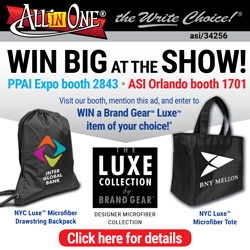 Nominate Now for the Counselor Product Design Awards
Counselor magazine is looking for innovative products for its annual Product Design Awards competition. Suppliers are invited to nominate their favorite eye-catching products in the following categories:
Apparel
Awards & Recognition
Bags
Calendars
Caps & Wearable Accessories
Desk Accessories
Drinkware
Housewares
Meeting & Travel Products
Sports & Outdoors
Tech Accessories
Watches & Jewelry
Writing Instruments
To enter, please submit the following:
A sample of the product. (We recommend that the product be exclusive to the supplier that is submitting it, although this is not a requirement.)
A brief description of the product, including any special features.
The category that the product should be considered for.
There is a limit of one submission per category, per company. Please note that only products from North American suppliers will be considered, and that submissions will not be returned unless requested. Items that were submitted for previous Counselor Product Design Awards competitions are ineligible.
Please send samples and descriptions to:
Karen Akers
Counselor Magazine
4800 Street Road
Trevose, PA 19053
Questions? Please email Karen Akers at kakers@asicentral.com.
All submissions will be judged on the following areas: design appeal, functionality and the ability to attractively feature a logo (when appropriate). Winners will be featured prominently in a future issue of Counselor. All samples must be received by Friday, January 8.

TOP
In The News
Aakron Line (asi/30270) has partnered with NAEIR (a charitable organization which donates excess merchandise to schools and non-profits) to launch its GiveBack one-for-one program. When customers purchase products from Aakron's GiveBack collection, the supplier will donate a similar product to a student in need.
ADVERTISEMENT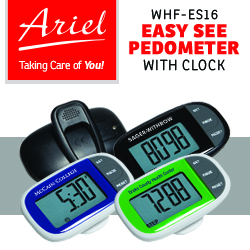 Expressions by Design announced that owners Elizabeth and Dan Johnson are retiring from the industry. Jeanne Walls, president of J Walls Ink, will continue serving their clients.

Innovation Line (asi/62660) has relocated its headquarters, including its expanded office and updated warehouse operations, to Playa Vista, CA. The company currently operates an additional three facilities as well as offices in Ningbo, China. The new headquarters will feature state-of-the-art IT equipment, including advanced telecommunications and conferencing systems.

Penn Emblem Company (asi/77120) announced that 20 employees at its Mexico location participated in the annual Christmas parade in Santa Ana, Sonora, Mexico, spending three weeks to build a float with a "Toy Factory" theme.

River's End Trading Company (asi/82588) received Gold Awards in the Heat Transfers – Digital Entries category and the Embroidery category for the Golden Image Awards at the 2015 SGIA Expo in Atlanta. View the entire list of winners here.

Starline (asi/89320) recently gathered for its Annual Sales meeting, where attendees previewed the company's 2016 product lineup. Jim Bull, vice president of sales, presented the Multi Line Rep of the Year award to Flanagan & Associates and the Sales Rep of the Year award to Paula Coomer of Starline.

TOP
People On The Move
Gemline (asi/56070) announced that Ross Dohrmann has joined the company as director of account management.

TOP

Ready, Set, Customize
Distributors can visit booth 1251 at ASI Show® Orlando January 5-6 for info on customizing an ESP Website.
Find out more.

Another New Member Benefit
ASI recently announced a new affiliate partnership with Xpedite Fulfillment, Inc. that will allow members to save up to 25% on warehousing and fulfillment services.
Find out more.
TOP

THE ASI SHOW
THE TIME IS NOW! REGISTER FOR ASI SHOW DALLAS FOR FREE.
There's no time like the present. Register now for ASI Show® Dallas, February 9-11, in Halls E & F of the Kay Bailey Hutchison Convention Center so you don't miss out on savings like:
Travel: The experts say it's best to book your flight 40-50 days in advance for the best rate – so the timing is right! After you register today, set a reminder for Monday, December 21 and start looking for the best deals to fly! Not flying? Check out the other travel discounts offered to our attendees.
Hotel: Reserve your room at one of our host hotels to secure your discounted rates. Rooms are filling up fast – THE OMNI IS ALREADY SOLD OUT* – and discounted pricing for our room blocks ends on January 25. Plus, don't forget to check out the hotel reimbursement for February 10 – a $199 savings! Even if you are local, please consider staying the night, extending the value you get from this opportunity while utilizing the member benefits you are entitled to.
Gala Celebration: Reserve your ticket* to join us at Eddie Deen's Ranch for just $49 each until January 12, then the price increases to $69 each through February 8.
Even better, ASI members, like you, attend education and exhibits for FREE – a $199 value! Register now for ASI Show Dallas using promo code promogram. For more information, give us a call at 800-546-3300 or visit www.asishow.com.
Follow ASI Show on Twitter and Instagram, and like us on Facebook.
*Availability is subject to change





This message/promotion was sent by Advertising Specialty Institute, Inc., 4800 Street Road, Trevose, PA 19053
For questions/inquiries please contact our Customer Service Team at CustomerService@asicentral.com.
To unsubscribe from all of our mailings, click here or send an email to our Customer Service Team CustomerService@asicentral.com
with the Email Address in the subject line. To unsubscribe from the Counselor PromoGram e-Newsletter email list only, click here