NEWS STORIES


Retailers Fined For Label Violations
Four retailers have agreed to pay $1.3 million combined to settle charges over the mislabeling of bamboo products, the Federal Trade Commission (FTC) announced this week. Bed Bath & Beyond, Nordstrom, J.C. Penney and Backcountry.com had all received warning letters, along with dozens of other retailers, from the FTC in 2010 that warned of labeling rayon products as bamboo.
Read Article




Small Businesses Prefer New Forms Of Financing
More small businesses are opting for alternative financing over traditional bank loans, according to data released this week by financial company Merchant Cash USA. The vast majority – 89% – of entrepreneurs polled by Merchant Cash say they plan to continue to use alternative financing options in 2016. According to the survey, the reason such cash advances are attractive are "expedited procedures" that allow borrowers to get the needed capital more quickly than a traditional loan, which could take months to be approved.
Read Article




Podcast: Building A Promo Business
In the latest edition of ASI's Strategy Session podcast, Marli and Jeff Thibodeau, owners of Brio Promotions, share strategies for how to build a promotional products and decoration business. Plus, they give listeners advice for helping clients increase their brand awareness. How can a brand remain relevant over time? What can distributors do to ensure their clients create brand loyalty? And, what should be done to survive a brand crisis? 

Read Article




The Joe Show: Promo Products That Are Spot On
In this episode of The Joe Show, Product Editor Joe Haley shows off several items to help you build great promotional campaigns for clients. Looking for a stylish wearable item? How about a beach towel for summer promos? Or, some completely unique pens that are sure to garner attention? Click here to watch the latest episode of The Joe Show.




ADVERTISEMENT


ADVERTISEMENT

TOP
Counselor Commentary: Break The Discounting Habit
There's a bit of an epidemic going around businesses today. It's a sickness based on companies' tendencies toward sales and coupons and, well, discounts. And, it is especially pronounced at retail this holiday season. Practically every single store or website is luring consumers with promises of deep discounts – 50% off here or buy-one-get-one-free offers there. In fact, retailers are offering more coupons than ever before – an increase of 15% over last year's record-breaking holiday season for discounting.
ADVERTISEMENT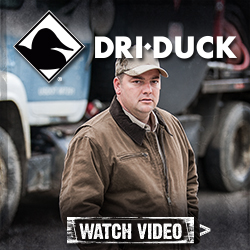 It's almost like a real price simply doesn't mean anything anymore. Two weeks ago, I walked into a Best Buy to purchase a laptop with no coupon in hand and no promotion top of mind that would take money off the list price. The salesperson helping me was friendly and was easily able to provide answers to my questions. After agreeing on an item, being ok with the price as it was marked, and walking to the register to pay, I was momentarily caught off guard when the salesperson said to me: "This is a gift, right? We can usually take some money off of the price for gifts."
Huh? He knew it was a gift because we had talked about it during the sales process. A manager quickly came over to the register, the salesperson whispered something to him, and the manager said, "20%." They took 20% off the posted price of the laptop right then and there without the customer even asking or inquiring about a possible promotion. Again, what's the real price of anything anymore? Stores – and, by the way, business-to-business operations too – are devaluing everything they sell. Retail analysts say they're doing it as a form of advertising – the Groupon model, if you will.
"Searching for deals is a part of the American shopper's DNA, and smart promotions from retailers have a better ROI than traditional forms of advertising," says Cotter Cunningham, CEO and founder of Austin-based RetailMeNot, a website that provides consumers with deals and coupons to various retail stores. "This type of advertising efficiently builds brand awareness; it drives traffic online and in-store, and it ultimately leads to increased sales."
Unfortunately, it also leads to a devaluing of products to the point that consumers will never pay full price. Now is not the time to give in to the discounting trend. The economy and job market have bounced back to the point that the Federal Reserve is about to raise interest rates for the first time in nearly 10 years. This kind of market is ripe more for price increases than rampant discounting, which only serves to condition customers to think they can always get a lower price from you.
Don't give in to the discounting trend. The potential short-term gain is sure to hamper a company's long-term goals.

TOP
Slideshow: Eight New Wearable Technologies
Smartwatches, checkpoint-friendly backpacks, fitness trackers and lipsticks that can charge cellphones ... these are among the new wearable technology devices that have debuted in 2015. It's a burgeoning market, one that mainstream consumers and the promotional products sector alike are starting to notice.
The most recent issue of Advantages magazine examined the wearables tech trend a little closer and displayed some of the more popular items available. Read the whole feature so that you're up to speed on what's hot and new in the world of wearable tech, and click here to view the slideshow of images.

TOP
Last Chance: Nominations Open For Counselor Hot List
Are you doing something unique, hip, fun or trendy in the industry right now? Do you know somebody who is? Counselor is looking for nominations of people for its annual Hot List. We're on the lookout for anyone in the industry who is taking an interesting approach to business, shaking up the status quo or simply networking like a maniac at all hours of the night. We're in search of those people who are making the industry a unique marketplace that's fun and energetic.
Send an email to Karen Akers at kakers@asicentral.com by Friday, December 11, explaining why your nominee should be recognized on Counselor's Hot List. And, please make sure to include a picture of the person you're nominating. Thanks!

TOP
In The News
Admatch Corporation (asi/31490) announced that it will be closed for a holiday break starting December 23, and continuing through January 1. The company will re-open on Monday January 4 for normal business operations.
Chocolate Inn/Taylor & Grant (asi/44900) announced that it has earned silver supplier status from Facilisgroup for 2016 in both the United States and Canada. Visit www.chocolateinn.com for more information.
InnerWorkings (asi/168860) hosted a free webinar on December 9 alongside customer TruGreen, showcasing how InnerWorkings saved TruGreen $800,000 in postage and reduced its production and mail time by 35%. For more information, visit www.inwk.com.

TOP
People On The Move
Fields Manufacturing (asi/54100) has appointed LDK Marketing to represent the company's Southwest territory, covering TX, LA, OK and AR.
Halls & Company (asi/59080) welcomes four new multi-line representatives: Joe Eberz of Joe Eberz & Associates for the North Central U.S.; Tony Tuso of Tuso Marketing for the Southwest; Joe Keely of Select Lines Marketing for the South Central; and Scott Hareid of Promo- Connections Inc. for the Upper Midwest.




ADVERTISEMENT

Do you want to sell your distributorship?

Maybe you just want to slow down, take it easy, and not work so hard.

We can help you sell your distributorship quickly and easily. Or, we can help identify another direction that makes sense for you.

Click here to learn more.
TOP

Gift-Giving Is Up
A new report from ASI says corporate gift-giving is up, with employees getting cash or gifts averaging $44, up 16% from 2014.
Find out more.

Another New Member Benefit
ASI recently announced a new affiliate partnership with Xpedite Fulfillment, Inc. that will allow members to save up to 25% on warehousing and fulfillment services.
Find out more.
TOP

THE ASI SHOW
GROW YOUR PROFESSIONAL NETWORK AT ASI SHOW® ORLANDO
Expand your relationships, learn the latest trends and discuss goals and clients' needs face-to-face with industry colleagues at ASI Show Orlando, January 4-6 at the Orange County Convention Center. Register today using promo code Promogram and network with industry professionals who are serious about doing business!
Starts your sales year off strong with the new connections you make at these networking events:
You can't miss this opportunity to make important connections at this crucial time in the sales year – register today! For more information on the complete three-day schedule, call 800-546-3300 or visit www.asishow.com.
Follow ASI Show on Twitter and Instagram, and like us on Facebook.
Plus, don't miss the ASI Roadshow, the industry's #1 traveling show. Visit www.asiroadshow.com for the complete schedule and go to www.asishow.com for information on all ASI Shows.




This message/promotion was sent by Advertising Specialty Institute, Inc., 4800 Street Road, Trevose, PA 19053
For questions/inquiries please contact our Customer Service Team at CustomerService@asicentral.com.
To unsubscribe from all of our mailings, click here or send an email to our Customer Service Team CustomerService@asicentral.com
with the Email Address in the subject line. To unsubscribe from the Counselor PromoGram e-Newsletter email list only, click here