NEWS STORIES


Alphabroder Merges With Bodek And Rhodes
As first reported in a Breaking News Alert on Friday, Top 40 supplier alphabroder (asi/34063) has completed a deal to merge with fellow Top 40 supplier Bodek and Rhodes (asi/40788). Financial terms of the deal were not released, but the transaction brings together two suppliers that are ranked number one and number seven on Counselor's 2015 Top 40 list. Combined, the two companies' annual North American ad specialty sales will surpass $1 billion.
Read Article




Stouse Partners With Private Equity Firm
Top 40 supplier Stouse (asi/89910) announced that private equity firm Goldner Hawn Johnson & Morrison Incorporated (GHJ&M) has partnered with management and the supplier's ownership to inject capital into the company for future growth.
Read Article




Mobile Will Become Top Digital Advertising Format
By 2018, mobile will become the number one format for digital advertising, a new study predicts. Conducted by ZenithOptimedia, the forecast predicts that mobile advertising will more than double in three years, increasing from $50 billion this year to $114 billion. That will account for 50.2% of all internet advertising – more than desktop, which is expected to reach $113 billion in 2018.
Read Article




The Joe Show: Warm Up To These Products
In this episode of The Joe Show, Product Editor Joe Haley gets ready for the impending cold. Would your clients be interested in a ball cap with warming ear flaps? Safety kits for both people and pets? And footed pajamas for … adults?
Watch video




| | |
| --- | --- |
| | ADVERTISEMENT |
TOP
Podcast: Building Your Personal Brand
Branding and marketing expert Dorie Clark, author of Stand Out and Reinventing You, shares some of the strategies she has developed for clients like Google, Microsoft and Morgan Stanley. What are the three steps to building a rock-solid personal brand? How do you keep your company's reputation golden? Can you become a subject matter expert virtually overnight? Clark shares all that and more (including her favorite leadership lessons from Seth Godin) in this podcast.

TOP
ADVERTISEMENT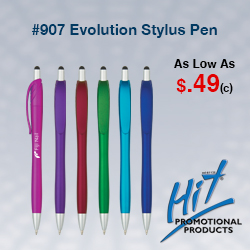 Slideshow: Pizza Brand's Unique Apparel
The Mellow Mushroom has turned its hippie values into a successful pizza franchise (with 150 locations throughout the U.S.) and a potent brand. Now, the restaurant group has launched House of Shroom, a new fashion line that puts a very unique spin on branded apparel.
"We're about how good design makes people feel," says Elizabeth Brasch, the full-time brand manager for the apparel line. "People get attracted to and uplifted by having good design in their lives, giving people the opportunity to represent us and a brand they love, and we appreciate that, but at the same time we want to add value to their lives by owning our products."
Click here to see a slideshow of the most eye-catching promo wear items from House of Shroom's new line.

TOP
ADVERTISEMENT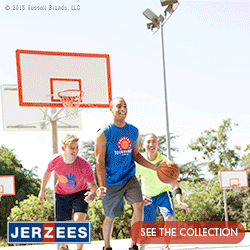 Industry Veteran Pardue Joins Innovation Line
Innovation Line (asi/62660) announced it has hired William (Bill) Pardue as the supplier's new vice president of operations. Pardue has over 15 years of industry experience in manufacturing and operations, and has previously worked for multiple suppliers, including Jetline (asi/63344), Bullet (asi/42424) and Gold Bond Worldwide (asi/57653). He was most recently with Office Beacon in business development.
"We're delighted to welcome Bill to the Innovation Line family," said company President Eddie Blau. "As one of the top 10 fastest-growing suppliers, according to ASI, we needed to invest in someone with Bill's background and extensive production experience to help us fulfill our mission of providing distributors with a top quality experience in every transaction." Blau added that Pardue will focus on lean manufacturing techniques and improving efficiency and overall production processes.
In 2015, Innovation Line was ranked as the 10th-fastest growing supplier by Counselor, with 73% growth from 2012-2014. Two years ago the company hired David Kagel to be the company's COO.

TOP
S&S Activewear to Add Warehouse
S&S Activewear (asi/84358) is beefing up its inventory in 2016, with the addition of a fourth warehouse location. The 473,000-square-foot shipping-and-receiving facility will open in the spring in the Kansas City metro area.

The warehouse will complement S&S Activewear's existing distributions centers in Bolingbrook, IL; Santa Fe Springs, CA; and Robbinsville, NJ. It will expand the company's one-day ground shipping transit area to include Kansas, Missouri, Oklahoma, North Texas and part of Colorado.

The addition pushes the S&S family of brands to more than 1.5 million square feet of inventory, according to Margaret Crow, director of marketing. "It will give our customers a larger overnight delivery area with later cutoff times," she said. "It will also have a positive impact on our service level in Bolingbrook by shifting some of that volume to Kansas City. We're always working to improve our shipping speed and accuracy, and this is an important step in that direction."

The Kansas City distribution center will create 200 new jobs in the area, according to S&S. Kansas City inventory numbers will appear along with the other location inventories on the company's website. Customers will be able to order from any of the four distribution centers with their existing account.

TOP
Nominations Open For Counselor Hot List
Are you doing something unique, hip, fun or trendy in the industry right now? Do you know somebody who is? Counselor is looking for nominations of people for its annual Hot List. We're on the lookout for anyone in the industry who is taking an interesting approach to business, shaking up the status quo or simply networking like a maniac at all hours of the night. We're in search of those people who are making the industry a unique marketplace that's fun and energetic.
Send an email to Karen Akers at kakers@asicentral.com by Friday, December 11, explaining why your nominee should be recognized on Counselor's Hot List. And, please make sure to include a picture of the person you're nominating. Thanks!

TOP
In The News
Beacon Promotions, Inc. (asi/39250) announced it is supporting the Brown County United Way, which assists numerous education, health, self-sufficiency and basic needs programs in the county. A number of employees contributed to the United Way through payroll deductions this year and also participated in a Penny War Challenge to raise money for the organization.
Facilisgroup announced that Custom Logos (asi/173183) of San Diego has joined as its newest distributor partner.
Links Unlimited, Inc. (asi/67617) has entered into an exclusive distribution partnership with Tile for the corporate market. Tile is a tiny Bluetooth device that attaches to items and tracks them through an app. Visit www.linksunlimited.com and www.thetileapp.com for more information.
Sales Dynamics (asi/316955) announced that President Lorne I. Ordel was one of 12 Canadian entrepreneurs selected to meet former President Bill Clinton at the recent Top Employer Summit, an annual human resources conference in Toronto for leading Canadian corporations. Ordel founded Sales Dynamics Inc. in 1975, as a distributor of custom glassware decorated with Olympic logos for the 1976 Summer Games in Montreal.
Trimark (asi/92121) has launched a new website that makes it easier for distributors to find, decorate and sell apparel. New features include an improved layout, menu and navigation; additional educational pages on product categories, decoration options, brands and special promotions; 360° product viewing capability and more. Visit the website at www.pcna.com/trimark.
Wisconsin Specialties (asi/98010) now offers Generic Gift Cases in full color for dental promotions. Each is under $3 and can be used to build custom wellness kits. For more information, go to www.wispecialties.com.

TOP
People On The Move
Hub Pen Company (asi/61966) welcomed Gerard Schifano of the Schifano Group as a multi-line representative for New Jersey, New York City's Five Boroughs and Long Island.
Pro Towels (asi/79750) promoted Jenell Sankey to the position of director of customer service.
Terry Town (asi/90913) appointed Esmeralda Anaya as marketing coordinator.

TOP

Gift-Giving Is Up
A new report from ASI says corporate gift-giving is up, with employees getting cash or gifts averaging $44, up 16% from 2014.
Find out more.

Another New Member Benefit
ASI recently announced a new affiliate partnership with Xpedite Fulfillment, Inc. that will allow members to save up to 25% on warehousing and fulfillment services.
Find out more.
TOP

THE ASI SHOW
THE ASI ROADSHOW IS TRAVELING TO THE SOUTHEAST FIRST!
The ASI Roadshow is coming to a city near you in the Southeast with a schedule running from January 25-28. And, returning in 2016, you will be able to bring your clients. This is the perfect opportunity to discuss projects with your suppliers AND your clients. Just have them bring their business card to receive a generic badge and lanyard that will make them more identifiable. This way their information remains confidential and the appropriate business conversations can take place.
Register here for the city of your choice:
Monday, January 25 • Raleigh, NC • Hilton North Raleigh/Midtown
Tuesday, January 26 • Charlotte, NC • Great Wolf Lodge
Wednesday, January 27 • Atlanta, GA • Holiday Inn Atlanta Perimeter
Thursday, January 28 • Nashville, TN • The Inn at Opryland
Exhibits are from 9 a.m. until 1 p.m. and all distributors and their clients attend for FREE! Plus, you'll receive 5 points towards your BASI/MASI just for attending! Visit www.asiroadshow.com to register for free using promo code PROMOGRAM.
Follow ASI Show on Twitter and Instagram, and like us on Facebook.





This message/promotion was sent by Advertising Specialty Institute, Inc., 4800 Street Road, Trevose, PA 19053
For questions/inquiries please contact our Customer Service Team at CustomerService@asicentral.com.
To unsubscribe from all of our mailings, click here or send an email to our Customer Service Team CustomerService@asicentral.com
with the Email Address in the subject line. To unsubscribe from the Counselor PromoGram e-Newsletter email list only, click here