NEWS STORIES


Private Payrolls Jump In November
The private sector added a stronger-than-expected 217,000 jobs in November, according to payroll processing firm ADP and Moody's Analytics. ADP's figures were above analysts' expectations of 190,000 new private sector jobs. They also topped October's numbers, when 196,000 jobs were created, revised upward from the initially reported 182,000. Economic analysts say that the positive labor news makes it more likely the Federal Reserve will raise interest rates later this month.
Read Article




Corporate Gift Spending Increases
The annual corporate gift-giving report released this week by ASI shows companies that are rewarding employees with cash or gifts this holiday season are spending an average of $44, up nearly 16% from 2014. Further, companies thanking clients plan to give gifts averaging $48, up 9% from 2014. Food or beverages are the most popular items for customers and prospects, followed by useful office items like pens, calendars and power banks.
Read Article




J.Charles Crystalworks Acquires Quarry International
Supplier firm J.Charles Crystalworks (asi/62985) has purchased sister company Quarry International (asi/80202), the company announced Tuesday. Terms of the acquisition were not revealed. J.Charles President Barry Dyas, who owns a portion of Quarry, will assume full ownership with the retirement of President Jim Fitzgerald, who led Quarry for 27 years.

Read Article




The Joe Show: Products That Make Promotions Pop
In this episode of The Joe Show, Product Editor Joe Haley shows off several items to help you build great promotional campaigns for clients. Looking for a customized ornament that would look great in any office this holiday season? How about an edible gift for clients? Or, some wearable items perfect for the winter weather? Click here to watch the latest episode of The Joe Show.
Watch Video



ADVERTISEMENT


ADVERTISEMENT

TOP
How-To: Five Ways To Jumpstart Your Day
Need some ways to ensure every day starts off right? These five tips for your morning routine will set you up for maximum productivity and success.
Start Tomorrow, Tonight: Before going to bed, make a list of things you'll work on the next day. After making the list, prioritize it, identifying which activities most require your focus. Have a plan for how you'll attack the to-dos, paying particular attention to the top priorities. Establishing this framework the night before will free up time the next morning for starting tasks or enjoying personal enrichment time. You'll also wake with a greater sense of calm because you know you have a solid plan for accomplishing priorities.
ADVERTISEMENT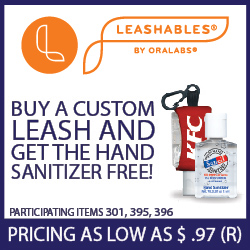 Beat The Alarm Clock To The Punch: Sleeping to the last possible second, waking to a blaring alarm clock and then mad-dashing through essential morning activities before flying out the door to work is a fantastic way to ensure your whole day feels frantic. So, get up earlier and go slower through your pre-work routine. The earlier rise time might be difficult at first, but you'll soon be conditioned to it. Once you are, you'll realize that the slower pace you start with sets a tone for the day.

Take Your Imagination For A Spin: Before braving your inbox or checking news and social media sites, spend a few minutes engaged in a creative activity. Free write or free draw whatever comes into your head. Play an instrument. Do a little gum-wrapper origami. Get out the kids' watercolors and paint. Even spending just 10 minutes on creative activities can put you in a more open mindset. This will help you connect better with customers while delivering more consultative service.

Optimize With Optimism: Positive people are more successful. Where others throw their hands up and quit, the optimistic get excited about the challenge – about figuring out ways to overcome. Therefore, start your mornings with positive self-talk. Remind yourself of previous successes. Give yourself a pat on the back for getting to where you are in life, and pledge to continue working for the better. Feel a sense of gratitude for the good things about your current situation.

Schedule "Happy Time": You're a lot more likely to delve into the day with gusto if you have something to look forward to. Even on the most work-heavy days, you can probably find a few minutes to do at least one thing for yourself that makes you happy. Whatever this is, build it into your to-do list.

TOP

Podcast: Do Promo Companies Need To Get Younger?
In the latest edition of ASI's Strategy Session podcast, Erin Reilly, CEO of Pop! Promos (asi/45657), shares her unique perspective as a Millennial running a thriving industry supplier. What was the greatest challenge for her and co-founder Sterling Wilson in starting their business in college? What can the promotional products industry do to entice younger workers? And as a repeat member on the Counselor Best Places to Work list, what's the key to creating a great workplace culture?

Reilly shares all that and more in this interview. Click here to listen to the podcast.

TOP
ADVERTISEMENT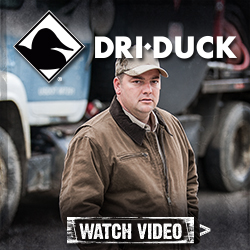 Last Chance: Nominations Open For Counselor Hot List
Are you doing something unique, hip, fun or trendy in the industry right now? Do you know somebody who is? Counselor is looking for nominations of people for its annual Hot List. We're on the lookout for anyone in the industry who is taking an interesting approach to business, shaking up the status quo or simply networking like a maniac at all hours of the night. We're in search of those people who are making the industry a unique marketplace that's fun and energetic.
Send an email to Karen Akers at kakers@asicentral.com by Friday, December 4, explaining why your nominee should be recognized on Counselor's Hot List. And, please make sure to include a picture of the person you're nominating. Thanks!

TOP
In The News
4imprint (asi/197045) awarded 263 U.S. and Canadian nonprofit organizations, schools and religious organizations with promotional products grants through its one by one program during the third quarter of 2015. Each recipient received a $500 in-kind promotional products donation.
Chocolate Inn/Taylor & Grant (asi/44900) announces that two of its multi-line agencies in Canada have received awards from the Promotional Product Professionals of Canada. Promocom was named Multi-Line Sales Agency of the Year for Eastern Canada, and Creative Solutions and Ideas was named the Multi-Line Agency of the Year for Central Canada.
InnerWorkings (asi/168860) has entered into an exclusive partnership with Weis Markets, under which InnerWorkings will develop marketing print strategies, point-of-sale displays, direct mail campaigns, loyalty programs and more for the Pennsylvania-based food retailer.
Kati Sportcap & Bag (asi/64140) has released its 2016 catalog that includes 363 styles from 20 brands, including Kati Camo Muddy Girl, Game Guard and Ame & Lulu. Visit www.katisportcap.com for more information.




ADVERTISEMENT

Do you want to sell your distributorship?

Maybe you just want to slow down, take it easy, and not work so hard.

We can help you sell your distributorship quickly and easily. Or, we can help identify another direction that makes sense for you.

Click here to learn more.
TOP

Gift-Giving Is Up
A new report from ASI says corporate gift-giving is up, with employees getting cash or gifts averaging $44, up 16% from 2014.
Find out more.

Another New Member Benefit
ASI recently announced a new affiliate partnership with Xpedite Fulfillment, Inc. that will allow members to save up to 25% on warehousing and fulfillment services.
Find out more.
TOP

THE ASI SHOW
MONDAY DEADLINE: ASI SHOW ORLANDO FREE REGISTRATION
As the first ASI Show of the year, ASI Show Orlando, January 4-6 in the South Building of the Orange County Convention Center is where distributors kick off their sales year. Register for ASI Show®Orlando using promo code promogram by Monday, December 7 and attend for FREE – a $199 value!
Connect with over 700 suppliers, 80 NEW companies and 170 who will not be at PPAI
Attend a full day of education, with all NEW courses and 9 NEW speakers for 2016
Learn to be a successful entrepreneur during a Keynote with America's #1 business turnaround artist and host of CNBC's The Profit, Marcus Lemonis
Don't miss your chance to come for FREE – register by Monday, December 7 using promo code promogram! For more information on the full three-day schedule, visit www.asishow.com or call one of our registration specialists at 800-546-3300.

Follow ASI Show on Twitter and Instagram, and like us on Facebook.

Plus, don't miss the ASI Roadshow, the industry's #1 traveling show. Visit www.asiroadshow.com for the complete schedule and go to www.asishow.com for information on all ASI Shows.





This message/promotion was sent by Advertising Specialty Institute, Inc., 4800 Street Road, Trevose, PA 19053
For questions/inquiries please contact our Customer Service Team at CustomerService@asicentral.com.
To unsubscribe from all of our mailings, click here or send an email to our Customer Service Team CustomerService@asicentral.com
with the Email Address in the subject line. To unsubscribe from the Counselor PromoGram e-Newsletter email list only, click here