NEWS STORIES


Consumers Spend $11 Billion Online Over Thanksgiving Weekend
Greater use of e-commerce and extended discounting from retailers are changing the traditional patterns of holiday spending, multiple studies revealed. According to software company Adobe, consumers spent $11 billion in online sales over Thanksgiving weekend, a 15% increase over last year. A survey from the National Retail Federation (NRF) found that more people shopped online (103 million) than visited stores (102 million) on Black Friday.
Read Article




Amazon Shows Off Delivery Drone Prototype
Delivery-by-drone is a little closer to exiting the realm of science fiction and entering reality.

On Sunday, Amazon.com demonstrated a new drone prototype for its Prime Air unmanned  30-minute delivery service. Featuring the flight functions of a helicopter and an airplane, the octocopter is the first prototype Amazon has exhibited publically since two years ago when it announced plans to one day make local deliveries via drone.
Read Article




Podcast: Millennials In Promotional Products
In the latest edition of ASI's Strategy Session podcast, Erin Reilly, founder of Pop! Promos (asi/45657), shares her unique perspective as a millennial running a thriving industry supplier. What was the greatest challenge for her and co-founder Sterling Wilson in starting their business in college? Does the promotional product industry have an age problem? And as a repeat member on the Counselor Best Places to Work list, what's the key to creating a great workplace culture?

Read Article




The Joe Show: New Products For End Of Year And New Year Promotions
In this episode of The Joe Show, Product Editor Joe Haley has his eye on the busy holiday season. Interested in timely holiday cards? A slick layering pullover for any apparel promotion? How about Amazon's hottest tech gift for the season?
Watch Video




| | |
| --- | --- |
| | ADVERTISEMENT |
TOP
ADVERTISEMENT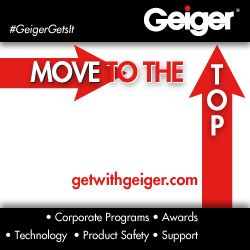 China's Renminbi Added As A Main Global Currency
China's renminbi currency was added to the reserve basket by the International Monetary Fund, a move that heralds the currency as one of the world's elite but inserts a risk of volatility into the country's transitioning economy.
Yesterday's announcement by the IMF puts the Chinese currency on par with four others: the U.S. dollar, the euro, the Japanese yen and the British pound. The renminbi, which will be added to the IMF's currency basket next October, is in line to be more widely used globally in matters of trade and finance. 
The decision, said IMF Managing Director Christine Lagarde, recognizes China's efforts in past years to reform its currency and financial structure. "The continuation and deepening of these efforts," she said, "will bring about a more robust international monetary and financial system, which in turn will support the growth and stability of China and the global economy." The United States publicly supported the IMF's approval.
To make itself eligible for IMF's currency basket, China instituted a series of reforms to make the currency "freely usable," including sharply devaluing it against the dollar back in August. Imports suffered greatly in China in part to due to the devaluation, declining 18.8% in October. A weak yuan makes more favorable conditions for exporting to countries like the U.S., and exports to the U.S. fell only .9% in October. The devalued currency added more uncertainty to China's economy; its growth rate of 6.9% is the lowest since the end of the recession.
With the designation by the IMF, "the most likely scenario is that the renminbi will erode but not seriously rival the dollar's status as the dominant global reserve currency," Eswar Prasad, a former head of the IMF's China division, told The New York Times.

TOP
ADVERTISEMENT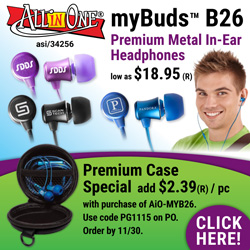 Nominations Open For Counselor Hot List
Are you doing something unique, hip, fun or trendy in the industry right now? Do you know somebody who is? Counselor is looking for nominations of people for its annual Hot List. We're on the lookout for anyone in the industry who is taking an interesting approach to business, shaking up the status quo or simply networking like a maniac at all hours of the night. We're in search of those people who are making the industry a unique marketplace that's fun and energetic.
Send an email to Karen Akers at kakers@asicentral.com by Friday, December 4, explaining why your nominee should be recognized on Counselor's Hot List. And, please make sure to include a picture of the person you're nominating. Thanks!

TOP
ADVERTISEMENT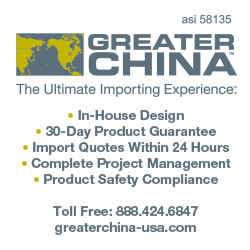 Poll: Are You Worried About Hackers?
Hackers are an unseen, but ever-present threat these days, with data breaches becoming increasingly common events. In fact, a 2014 study found that 43% of companies had suffered a breach in the previous year. The promotional products industry is not immune to this grim trend. This summer, the Ohio-based Casad Company Inc. (asi/168375) fell victim, with hackers accessing the names, credit card numbers and other personal data for an undisclosed number of customers.
Take our quick poll, and let us know whether you've taken any measures to protect yourself or your company from cyber threats.

TOP
In The News
ePromos Promotional Products (asi/188515) has relocated to the historic Davidson Opera House in St. Cloud, MN, which will allow the company to hire 40 additional employees. The move comes after a two-and-a-half-year renovation period.

TOP
ADVERTISEMENT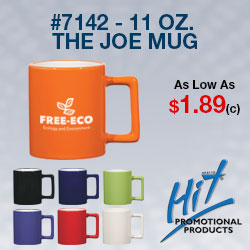 People On The Move
CPS/Keystone (asi/43051) welcomes Suzan Pauley as regional sales manager for the Southwest, and Jason Fularz as regional sales representative for the Mid-Atlantic states.
Outdoor Cap Company (asi/75420) has hired Michael Kogutt, MAS, as director of sales for the company's promotional products division.

TOP

Gift-Giving Is Up
A new report from ASI says corporate gift-giving is up, with employees getting cash or gifts averaging $44, up 16% from 2014.
Find out more.

Another New Member Benefit
ASI recently announced a new affiliate partnership with Xpedite Fulfillment, Inc. that will allow members to save up to 25% on warehousing and fulfillment services.
Find out more.
TOP

THE ASI SHOW
ORLANDO: THE WINTER HOT SPOT FOR BUSINESS AND FUN
The fun is heating up with some of the world's best theme parks and warm temps … and so are promotional products sales opportunities at ASI Show® Orlando, with education on January 4 and exhibits on January 5-6, in the South Building of the Orange County Convention Center. Register for free today with code PROMOGRAM.
You'll find over 100,000 sq. feet of space, 1,200 booths and 750 companies showcasing innovative products, ideas and client solutions just in time for the start of the New Year.
Plus, as an ASI member, we'll reimburse your hotel stay for January 5 when you attend both exhibit days and the Closing Celebration! For more information on the full three-day schedule or to register with promo code PROMOGRAM, call 800-546-3300 or visit www.asishow.com.
Follow ASI Show on Twitter and Instagram, and like us on Facebook.




This message/promotion was sent by Advertising Specialty Institute, Inc., 4800 Street Road, Trevose, PA 19053
For questions/inquiries please contact our Customer Service Team at CustomerService@asicentral.com.
To unsubscribe from all of our mailings, click here or send an email to our Customer Service Team CustomerService@asicentral.com
with the Email Address in the subject line. To unsubscribe from the Counselor PromoGram e-Newsletter email list only, click here