NEWS STORIES


Exclusive Podcast: The Future Of American Apparel
The past two years for American Apparel (asi/35297) have had more twists and turns than a television drama, from the ouster of Founder Dov Charney to the company's recent declaration of bankruptcy. Now a new leadership team seeks to reinvigorate the company and set it on a profitable path. Brad Gebhard, the new president of global wholesale (which oversees promotional products sales) sat down with Counselor for an exclusive podcast about American Apparel's future.
Read Article




Survey: Company Holiday Parties Remain Popular
Three-quarters of organizations plan to host an employee holiday party this year, according to a new survey from 4imprint (asi/197045). The report revealed that more than 70% of party-throwers were planning to spend the same amount as they did last year, while another 17% planned to spend more. Under 10% planned to spend less this year, with an additional 3% throwing a party this year after not having one last year.
Read Article




Podcast: Building A Sales Team
In the latest edition of ASI's Strategy Session podcast, Bill Powell, owner of P3 Consulting, discusses how to build a sales team during a period of growth. What should you look for in your first salesperson? Is it best to offer salary, straight commission or a combination of the two? What kind of training programs should you offer?

Read Article




The Joe Show: Wrap Your Promotions In These Products
In this episode of The Joe Show, Product Editor Joe Haley has a parcel of products to be thankful for. Looking for a slick click-action pen? A knitted stadium scarf that sports fans will love? A handy hood to take anywhere in cold weather?
Watch Video



| | |
| --- | --- |
| | ADVERTISEMENT |
TOP

Podcast: Interviews With The Power 50
In anticipation of its annual Power 50 list, which ranks the most influential members of the promotional products industry, Counselor recorded a series of podcasts with several members of the list. We asked them pressing questions about their views of the sector. What's their outlook for the industry? What's the top challenge that promo companies face today? What tech item can these top influencers simply not live without? Here is a sampling of their responses:
Emmanuel Bruno, general manager of BIC Graphic North America (asi/40480): "The order process we have in this market is too inefficient. We have to work together with technology – all of us – to make things more efficient. We're still receiving orders by fax. We're working like we were 20 years ago."
Jo-an Lantz, executive vice president of Geiger (asi/202900): "The Amazon model is really beginning to encroach on this business. Traditional methods and approaches are shifting in this business and everybody really needs to adjust. There's just less time in the whole supply chain."
Bill Korowitz, CEO of The Magnet Group (asi/68507): "We have to get out of this perception of trinkets and trash. We need to tell more of the branding story and show the value of the medium."
Click here to listen to the Counselor Podcast: Power 50 Series.

TOP
ADVERTISEMENT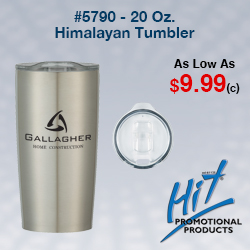 Proforma Announces New Networking Events
Proforma (asi/300094) yesterday announced new one-on-one networking events between select members and suppliers. Termed "Energize Summits," the events are dedicated toward Proforma owners selling less than $1 million a year, with the goal to generate ideas and programs with preferred vendors with at least $1 million in sales potential.
"The Energize Summits were created to help Proforma owners and sales reps build meaningful relationships with our supplier partners," said Greg Muzzillo, founder of Proforma. "We believe these Energize Summits in conjunction with our new Annual Planning Retreat format will be a great way for our owners and reps to kick start their new year."
The Energize Summits are invitation-only events that are free for select Proforma members. The format includes scheduled 20-minute meetings with suppliers.
"These meetings can be real game-changers for us and for Proforma owners and sales reps," said Brian P. Padian, senior vice president of sales for Logomark (asi/67866). "The more we get to know about the distributors we are working with, their specific clients, projects and challenges, the easier it is for us to tailor our services to meet their needs. These conversations will give us an insight into their businesses that we may have never had and lead to partnerships that are far more beneficial and profitable."
Energize Summits will be held in conjunction with, but separate from, most of the seven 2016 Annual Planning Retreats (formerly Proforma Regional Meetings) scheduled throughout North America in January and February.

TOP
Deadline Extended – Vote Now For Your Favorite Suppliers
Every year, Counselor magazine honors the best industry suppliers with our Distributor Choice Awards. Of course, we can't name the winners without distributors, because these awards are chosen solely by industry distributor firms.
We're currently seeking out distributor opinions about who the best suppliers are to work with in the industry. Please click here to vote in the Counselor Distributor Choice Awards.
These respected awards will be given out to winning suppliers at the ASI Show in Orlando on Tuesday, January 5, 2016. Your vote counts and we thank you in advance for your participation. Voting has been extended until Friday, November 27.

TOP
In The News
Accolades, Inc. was inducted into the Atlanta Business League Hall of Fame at the organization's 82nd Annual Dinner Meeting in the Atlanta Marriott Marquis Hotel.

InnerWorkings, Inc. (asi/168860) announces it has been selected by Beam Suntory Inc. as its preferred provider of point-of-sale materials. InnerWorkings will also provide branded merchandise, multiple ecommerce sites, warehousing, fulfillment services and more.

Pacific Emblem Company has launched a newly designed website and brochure listing the company's offerings. For more information, visit www.pacificemblem.com.

Penn Emblem Company (asi/77120) announces that its Mexico location celebrated 15 years of operation on October 13.

R.S. Owens (asi/75530) has completed the annual Phil Simms All Iron Awards, which honors top NFL players and coaches. The award is named for Simms, CBS' lead NFL analyst, who has announced the winners of the "Phil Simms All Iron Team" on Thanksgiving Day since 1999.

The Specialty Advertising Association of Greater New York (SAAGNY) has named Ken Cecco of Kenneth Cecco & Associates as Humanitarian of the Year.

TOP
People On The Move
A Brand Company welcomes Terie Vickers-Craig as director of supplier partnerships North America.
Towel Specialties (asi/91605) has promoted Eva Brannon to the position of western regional sales director within the Inside Sales Department.

TOP

Congrats to Latest Certified Grads
With over 40,000 enrolled in ASI's free Online Learning Center, ASI awards new certifications every month.
Find out more.

Link Directly to ESP Updates
The Magnet Group is now directly linked to ESP Updates and 3,200 suppliers' data is now available to distributors in ASI's ESP® platform.
Find out more.
TOP

THE ASI SHOW
EARN YOUR ASI CERTIFICATION AT ASI SHOW ORLANDO
Whether you've been in the industry for a few weeks, a few years or your entire professional career, ASI education offers courses for every level of industry experience and interest. Register for ASI Show® Orlando and take advantage of FREE, LIVE education on January 4.
Take a look at some of the tracks and courses you will benefit from:
Start earning points toward your BASI/MASI certification before getting to the show by visiting the Online Learning Center. For more information on the full three-day schedule or to register with promo code PROMOGRAM, call 800-546-3300 or visit www.asishow.com.
Follow ASI Show on Twitter and Instagram, and like us on Facebook.




This message/promotion was sent by Advertising Specialty Institute, Inc., 4800 Street Road, Trevose, PA 19053
For questions/inquiries please contact our Customer Service Team at CustomerService@asicentral.com.
To unsubscribe from all of our mailings, click here or send an email to our Customer Service Team CustomerService@asicentral.com
with the Email Address in the subject line. To unsubscribe from the Counselor PromoGram e-Newsletter email list only, click here