NEWS STORIES


Economic Confidence Jumps Among Business Owners
Small-business owners are more confident about the economy than they were a year ago, according to a survey commissioned by Bank of America and released this week. More than half – 56% – of owners reported optimism about the U.S. economy, 11 percentage points higher than last year. The biannual survey, conducted by Braun Research, targeted 1,001 business owners and was conducted from late August through late September.
Read Article




Fossil Acquires Wearable Tech Company
Fossil Group Inc., the parent company of Fossil Corporate Markets (asi/55145), announced last week that it has acquired wearable technology company Misfit for a total of $260 million, and will incorporate the firm's technology into its watches next year. "For years, we have leveraged our competitive strengths … to be a global leader in watches," said Fossil CEO Kosta Kartsotis in a statement. "While we've led in so many ways, we haven't been a leader in technology on the wrist, until now."
Read Article




Cary Francis Group To Be Sold
Cary Francis Group (asi/158924), a midsize distributor based in Franklin, WI, has applied for debt relief under a little-known Wisconsin law that will result in the sale of the business. On Tuesday, the company filed for Chapter 128, a state-based alternative to federal bankruptcy that allows a company to pay off unsecured debts in a single monthly payment up to three years.

Read Article




The Joe Show: Light Up Sales With These New Products
In this episode of The Joe Show, Product Editor Joe Haley shows off several products to help you build great promotional campaigns for clients. Looking for a whimsical item that's sure to connect audiences? How about a unique mobile charger product that has multiple accessories attached to it? Click here to watch the latest episode of The Joe Show.
Watch Video



ADVERTISEMENT


ADVERTISEMENT

TOP
Global Graphics Network Plans Hiring Expansion
Global Graphics Network (GGN), a Tampa, FL-based sister company of Top 40 distributor Proforma (asi/300094), announced this week that it plans to add 50 development executives throughout North America over the next two years. The company, founded by Proforma's Greg Muzzillo and just launched last month, is designed to help commercial printers grow their businesses.
"Thousands of print shop owners throughout North America need a solid path to grow their sales, increase their profits and have more fun again in the printing business," Muzzillo said. "Our development model is similar to the proven development agent program used by Subway Restaurants to generate their explosive growth."
GGN and its newly-hired regional development advisors (RDAs) will focus on three key areas of support for its print-company members. The RDAs will help GGN members to position their companies to increase sales, recruit proven sales leaders and acquire area printers. "This is a multi-billion dollar opportunity for us," said Muzzillo. "As the Subway Development Agents helped explode Subway's growth, many of them became multi-millionaires. We look forward to a similar explosion of growth and wealth building for our Regional Development Advisors and our Global Graphics Network members."
GGN said it is already in talks with more than 15 qualified prospects for its Regional Development Advisors program.

TOP
5 Tips For Building A Brand On Social Media
If there was one common theme to embrace during min's 3rd Annual Social Media Boot Camp, held last week in New York City, it was that you should always be experimenting with your strategy to get a better understanding of your followers. "Never stop testing," said Nate Goldman, associate editor of social media at New York Magazine. And, always make use of the data available to you. "Know your audience!"
The conference, which featured some of publishing's most notable brands, offered many valuable tips on how even the smallest companies can use social media more effectively to help grow their businesses. In addition to using analytics to help define who your audience is, the day-long conference offered these five key takeaways:
Invest in videos. Most social media platforms are encouraging and rewarding video posts so it behooves companies to begin investing in the medium. With smartphones these days, it's very easy to create good video and you should produce videos that host "big personalities," according to Victoria Fine of Slate.  
You can never tweet too much. According to Erika Owen, engagement editor at Travel & Leisure, the shelf life of a tweet is very small so there's really no limit to the amount of tweets you can send in a day.
Capitalize on trends. "You don't have to be the first, but you can't be the last," to jump on a trend, said Popular Science's Social Media Editor Jason Lederman. Twitter and Facebook both list trending topics all the time. Find one that you can loosely tie to your brand and run with it. (Example: "The Dress.")
Engagement is everything. Alida Brandenburg of Refinery29 was very clear when she stressed the value of likes, comments, shares and other social media platform engagements. They help determine your company's respectability and act as a sort of "brand cachet." Figure out what your audience likes to engage with and give them more of it.
Humor is hot on Instagram. "Funny is the new pretty," said Elisa Benson, social media director of Cosmo, Redbook and Seventeen. Use humor in your posts and it will increase comments, which she described as the ultimate engagement metric for the platform.

TOP
ADVERTISEMENT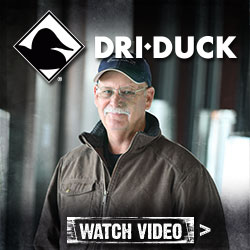 Last Chance: Vote Now In The Counselor Distributor Choice Awards
Every year, Counselor magazine honors the best industry suppliers with our Distributor Choice Awards. Of course, we can't name the winners without distributors, because these awards are chosen solely by industry distributor firms. Now, though, is the time to act – ballots are only open through tomorrow.
We're currently seeking out distributor opinions about who the best suppliers are to work with in the industry. Please click here to vote in the Counselor Distributor Choice Awards.
These respected awards will be given out to winning suppliers at the ASI Show in Orlando on Tuesday, January 5, 2016. Your vote counts and we thank you in advance for your participation. Again, voting ends tomorrow – Friday, November 20.

TOP

Podcast: New Strategies For Sales Success
In the latest edition of ASI's new Strategy Session podcast, sales guru Diane Ciotta dishes insights that no sales professional can miss. Want to build strong, long-term relationships with clients? Interested in being more productive? Want to improve your consultative selling skills?

Ciotta – a renowned sales trainer, keynote speaker and author – delivers the answers to these questions and more in our newest podcast. Click here to listen.

TOP
Poll: Are You Worried About Hackers?
Hackers are an unseen, but ever-present threat these days, with data breaches becoming increasingly common events. In fact, a 2014 study found that 43% of companies had suffered a breach in the previous year.
The promotional products industry is not immune to this grim trend. This summer, the Ohio-based Casad Company Inc. (asi/168375) fell victim, with hackers accessing the names, credit card numbers and other personal data for an undisclosed number of customers.
Click here to take our quick poll, and let us know whether you've taken any measures to protect yourself or your company from cyber threats.

TOP
Nominations Open For Counselor Hot List
Are you doing something unique, hip, fun or trendy in the industry right now? Do you know somebody who is? Counselor is looking for nominations of people for its annual Hot List. We're on the lookout for anyone in the industry who is taking an interesting approach to business, shaking up the status quo or simply networking like a maniac at all hours of the night. We're in search of those people who are making the industry a unique marketplace that's fun and energetic.
Send an email to Karen Akers at kakers@asicentral.com by Friday, December 4, explaining why your nominee should be recognized on Counselor's Hot List. And, please make sure to include a picture of the person you're nominating. Thanks!

TOP
In The News
Caro-Line/Bandanna Promotions (asi/44020) announced that it was covered on local news outlets in Greenville, SC, after creating a massive French flag this week out of 135 of its own bandanna products. Click here to view the video report.
Facilisgroup announced that Advertising Plus in Springfield, MO, has joined the organization as a new distributor partner.
J. America (asi/62977) announced its new line release for Fall 2015 through Spring 2016, which includes 12 new styles. For more information, visit www.jamericablanks.com.
R.S. Owens (asi/75530) announced that it shipped the Advanced Imaging Society's (AIS) Lumiere awards to the Tokyo chapter where they will be awarded to the Japanese technology recipients next month.

TOP
People On The Move
PromoKitchen announced that it has welcomed four new board members to its organization: Bill Petrie of brandivate, Aubrey Collins of MediaTree, Patrick Black of Perfect Imprints, and Jon Norris of Starline




ADVERTISEMENT

Do you want to sell your distributorship?

Maybe you just want to slow down, take it easy, and not work so hard.

We can help you sell your distributorship quickly and easily. Or, we can help identify another direction that makes sense for you.

Click here to learn more.
TOP

Congrats to Latest Certified Grads
With over 40,000 enrolled in ASI's free Online Learning Center, ASI awards new certifications every month.
Find out more.

Link Directly to ESP Updates
The Magnet Group is now directly linked to ESP Updates and 3,200 suppliers' data is now available to distributors in ASI's ESP® platform.
Find out more.
TOP

THE ASI SHOW
WANT TO BE THE FIRST TO FIND THE NEWEST PRODUCTS IN 2016?
Enjoy warm weather, fun networking opportunities and speak with suppliers about their new products at the first industry event of the year, ASI Show® Orlando. Register for FREE today using promo code Promogram and attend education on January 4 and exhibits January 5-6 at the Orange County Convention Center.
Join us in Orlando and see your sales soar with:
A FULL DAY OF EDUCATION: 46 classes to offer you new ways to sell and market yourself and your business
ACCESS TO TOP EXHIBITORS: Over 700 exhibitors ready to have serious business conversations with you, including 170 who won't be at PPAI in January
NEW BUSINESS GROWTH: New product launches giving you unlimited opportunity to grow into new markets
KEYNOTE FROM A TOP BUSINESS LEADER: America's #1 business turnaround artist and host of CNBC's The Profit, Marcus Lemonis
FUN NETWORKING AT THE GALA: Antarctica: Empire of the Penguin® at SeaWorld Orlando*
Plus, as an ASI member, don't forget to take advantage of your cost savings benefits, like a hotel reimbursement on January 5, Catalog Courier service, the NEW Passport Plus program, travel discounts and more! For more information on the full three-day schedule, visit www.asishow.com or call one of our registration specialists at 800-546-3300.
Follow ASI Show on Twitter and Instagram, and like us on Facebook.
*Tickets are limited and deadlines apply to the discounted rates. Click here for details.
Plus, don't miss the ASI Roadshow, the industry's #1 traveling show. Visit www.asiroadshow.com for the complete schedule and go to www.asishow.com for information on all ASI Shows.





This message/promotion was sent by Advertising Specialty Institute, Inc., 4800 Street Road, Trevose, PA 19053
For questions/inquiries please contact our Customer Service Team at CustomerService@asicentral.com.
To unsubscribe from all of our mailings, click here or send an email to our Customer Service Team CustomerService@asicentral.com
with the Email Address in the subject line. To unsubscribe from the Counselor PromoGram e-Newsletter email list only, click here