NEWS STORIES


ADG Acquires Essentials Lines From Carlson Craft
ADG Promotional Products (asi/97270) has obtained the Business & Menu Essentials business segments from the Carlson Craft Binder Division (asi/43923). Both ADG and Carlson Craft are separate operating units of Top 40 supplier Taylor Promotional Products. Financial terms of the deal were not released, but it will result in the product lines transferring to ADG starting January 1, 2016, and they will be a part of ADG's catalog and website product listings under the Windmill brand of planners.
Read Article




Small Business Confidence Remains Steady
Small business confidence in the U.S. was flat last month, according to a survey released this week by the National Federation of Independent Business (NFIB). Though small-business owners expected higher sales and more of them planned to make capital outlays, hiring remained stagnant, the NFIB reported. The group's Small Business Optimism Index remained steady at 96.1 in October.
Read Article




IBM Study Details Millennial Buying Habits
By 2030, 75% of the U.S. workforce will be Millennials, meaning their role in B2B purchases will be significant, according to Carolyn Heller Baird, the global research leader for the IBM Institute for Business Value. Baird, who directed IBM's recent study on Millennials' B2B buying habits, highlighted her findings at the last week's ASI Power Summit in Dana Point, CA. "Millennials care deeply about companies' values," she said. "They also prize hassle-free convenience and want an omni-channel client experience."

Read Article




The Joe Show: Creative Promo Products
In this episode of The Joe Show, Product Editor Joe Haley shows off several products to help you build great promotional campaigns for clients. Looking for a fashionable take on a high-tech accessory? How about a drinkware item that's sure to shine with promotional recipients? Click here to watch the latest episode of The Joe Show.
Watch Video




TOP

Vote Now In The Counselor Distributor Choice Awards
Every year, Counselor magazine honors the best industry suppliers with our Distributor Choice Awards. Of course, we can't name the winners without distributors, because these awards are chosen solely by industry distributor firms.

We're currently seeking out distributor opinions about who the best suppliers are to work with in the industry. Please click here to vote in the Counselor Distributor Choice Awards.

These respected awards will be given out to winning suppliers at the ASI Show in Orlando on Tuesday, January 5, 2016. Your vote counts and we thank you in advance for your participation. Voting ends Friday, November 20.

TOP

BIC Graphic Raises $200,000 For Veterans
In honor of Veteran's Day, Top 40 supplier BIC Graphic (asi/40480) announced this week that it has raised nearly $200,000 for the Wounded Warrior Project (WWP) in 2015. The company announced a partnership with the charitable organization at the beginning of this year, and the result to date has been a total contribution from BIC Graphic of $198,000.

"We've been so pleased by the industry's response to our efforts on behalf of WWP," said Emmanuel Bruno, vice president and general manager of BIC Graphic North America. "Our customers continue to support and promote our cause marketing program – we are far ahead of our original guarantee and look forward to the year's final result."

Upon announcing the program in January, BIC Graphic made an initial donation of $50,000 to WWP and also began a year-long cause marketing campaign that donates two dollars for each order of select BIC Graphic products. That campaign has resulted in $128,000 in funds going to the WWP. That amount plus BIC's initial $50,000 donation and the company's employees pledging $20,000 more, has brought the total BIC Graphic contribution to almost $200,000 through the first 10 months of the year.

WWP (www.woundedwarriorproject.org), which is based in Jacksonville, FL, has a mission of helping wounded service members. The organization provides 20 programs and services structured to engage warriors, nurture their minds and bodies, and encourage their economic empowerment. All the programs that WPP offers are provided free of charge to veterans and their families.






ADVERTISEMENT


ADVERTISEMENT


ADVERTISEMENT

TOP

Podcast: The Increasing Popularity Of Made-In-The-USA Products
In the latest edition of ASI's new Strategy Session podcast, David Bronson from supplier firm Union Specialties details why there has been a resurgence of interest in products that are manufactured in the United States. Why are Made-in-the-USA items becoming more popular? What markets are best to sell USA-made items to? Will next year's presidential election further enhance the interest in this category?
Bronson has answers to that and more in this podcast. For key information about how to sell made-in-the-USA products, click here to check out our latest Strategy Session podcast.

TOP
ADVERTISEMENT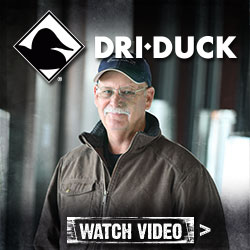 Counselor Unveils 2015 Power 50
At a ceremony held last week during the ASI Power Summit in Dana Point, CA, Counselor magazine unveiled its 2015 Power 50. The rankings of the most influential executives in the ad specialty industry are headed up this year by Kevin Lyons-Tarr from 4imprint (asi/197045), the Top 40 distributor that is an e-commerce powerhouse in the industry.
Following Lyons-Tarr in the top five are: Norm Hullinger from alphabroder (asi/34063); the father-son duo of Marty and Jeremy Lott from SanMar (asi/84863); Bill Schmidt Sr. and CJ Schmidt, another father-and-son pair from Hit Promotional Products (asi/61125); and Proforma's (asi/300094) Greg and Vera Muzzillo.
"The men and women on the 2015 Counselor Power 50 list are the most influential executives in today's ad specialty market," said Timothy M. Andrews, president and CEO of ASI. "They're the ones who dream up the great ideas – and then stop dreaming and get the job done. Their innovative approaches to business are changing the way we all do business."
The 2015 Counselor Power 50 is made up of the executives who have the most influence over how business is done in this market – both currently and into the future. It contains distributors and suppliers, as well as some traditional market outsiders who impact the industry's operations. Including a record 12 new additions, the members of this year's Power 50 also give a nod toward e-commerce and the impact it's having on how everybody operates in the promotional products market.
Click here to see the complete rankings of the 2015 Power 50.

TOP

Power 50 Podcast: Emmanuel Bruno, BIC Graphic
In this seventh installment of the Counselor Podcast: Power 50 Series, Emmanuel Bruno explains how one major industry challenge can be turned into an opportunity. "The order process we have in this market is too inefficient," says Bruno, vice president and general manager of BIC Graphic North America (asi/40480). "We have to work together with technology – all of us – to make things more efficient. We're still receiving orders by fax. We're working like we were 20 years ago."
Also in this podcast, Bruno shares his belief that e-commerce will grow significantly in the promotional products industry, and he warns companies about the rampant pressure throughout the supply chain on profitability and margins.
In this series of podcasts, Counselor talks to some of the most influential people in the promo products market – the members of the 2015 Power 50. Counselor is catching up with various members of the list to gauge their views of the sector. What's their outlook for the industry? What's the top challenge that promo companies face today? What tech item can these top influencers simply not live without? All that – and more – takes place in these one-on-one in-depth conversations.
Click here to listen to the Counselor Podcast: Power 50 Series.

TOP
In The News
Jornik Manufacturing (asi/63549) announced that it now offers Fanbrush Face Paint that's non-toxic, hypoallergenic and easily removable. Click here for more information.
LYNKA announced that it received the Gold Medal for the best printed T-shirt at the SGIA Golden Image Awards held from November 4-6 in Atlanta.




ADVERTISEMENT

Do you want to sell your distributorship?

Maybe you just want to slow down, take it easy, and not work so hard.

We can help you sell your distributorship quickly and easily. Or, we can help identify another direction that makes sense for you.

Click here to learn more.
TOP

Congrats to Latest Certified Grads
With over 40,000 enrolled in ASI's free Online Learning Center, ASI awards new certifications every month.
Find out more.

Link Directly to ESP Updates
The Magnet Group is now directly linked to ESP Updates and 3,200 suppliers' data is now available to distributors in ASI's ESP® platform.
Find out more.
TOP

THE ASI SHOW
BE THE FIRST IN LINE AT ASI SHOW DALLAS TO SEE J.R. MARTINEZ
J.R. Martinez is an actor, best-selling author, motivational speaker, winner of Dancing with the Stars and a wounded U.S. Army vet – and we're bringing him to ASI Show® Dallas. Join us as he shares his life story, and what he discovered he was capable of achieving when faced with tough and unexpected challenges.
He'll inspire you to:
Accelerate your personal success into 3-D: desire, dedication and discipline
Stay open-minded to new opportunities, and remain fluid enough to respond to unexpected circumstances
Learn to "unvictimize" and become a true leader in your business and your life
Set short- and long-term goals, stay motivated and develop the perseverance to achieve those goals
Register today for FREE using promo code Promogram and be the first in line to be seated at the Keynote with an early admission ticket for just $29. In addition to early admission, attend an exclusive Meet and Greet after the keynote – tickets are limited, order yours now for $89.
For more information on the three-day schedule, February 9-11 at the Kay Bailey Hutchison Convention Center, visit www.asishow.com, or call 800-546-3300.
Follow ASI Show on Twitter and Instagram, and like us on Facebook.
Plus, don't miss the ASI Roadshow, the industry's #1 traveling show. Visit www.asiroadshow.com for the complete schedule and go to www.asishow.com for information on all ASI Shows.





This message/promotion was sent by Advertising Specialty Institute, Inc., 4800 Street Road, Trevose, PA 19053
For questions/inquiries please contact our Customer Service Team at CustomerService@asicentral.com.
To unsubscribe from all of our mailings, click here or send an email to our Customer Service Team CustomerService@asicentral.com
with the Email Address in the subject line. To unsubscribe from the Counselor PromoGram e-Newsletter email list only, click here