NEWS STORIES


InnerWorkings Reports Record Third Quarter
Top 40 distributor InnerWorkings (asi/168860) announced record third-quarter revenue along with the addition of new Fortune 1000 clients and expanded contracts with large customers. InnerWorkings' third-quarter revenue was $264.7 million – an increase of 5.2% compared to the same period last year. Meanwhile, gross profit for the quarter reached $63.6 million, good enough for 11.4% growth.
Read Article




Hanes Achieves Double-Digit Q3 Growth
Hanesbrands (asi/59528) announced its seventh consecutive quarter of record results, with double-digit net sales growth in the third quarter of 2015. Boosted by acquisitions and operating margins improvement, the supplier increased its net sales by 14% for a total of $1.59 billion in the quarter. Hanes has strengthened its outlook as a result of its Q3 earnings, bumping up its 2015 per-share earnings estimate to $1.66 to $1.68 (compared to previous estimates of $1.61 to $1.66).
Read Article




Power 50 Podcast: Emmanuel Bruno, BIC Graphic
In this seventh installment of the Counselor Podcast: Power 50 Series, Emmanuel Bruno explains how one industry challenge can be turned into an opportunity. "The order process we have in this market is too inefficient," says Bruno, vice president and general manager of BIC Graphic North America (asi/40480). "We have to work together with technology – all of us – to make things more efficient. We're still receiving orders by fax. We're working like we were 20 years ago."

Read Article




Proforma Companies Announce Pair Of Acquisitions
Proforma (asi/300094) announced that two of its member companies completed acquisitions last week. Proforma Durkee (asi/491761), based in Huntsville, NC, acquired Print Focus, located in Hickory, NC. In addition, Proforma Signature Solutions (asi/490800) in Brooklyn Heights, OH, have acquired The Parts Connection located in Arlington, TX. Proforma estimates the two acquisitions to be worth $1 million each.
Read Article



| | |
| --- | --- |
| | ADVERTISEMENT |
TOP
ASI Power Summit Video Recap
The ASI Power Summit, held last week in Southern California, provided a wealth of business strategies, future insights, and inspiration. Plus, the event highlighted some companies that are aiming to disrupt how business is traditionally conducted in the promotional products market. Counselor's cameras were on the scene to interview speakers, panelists, and thought leaders to find out how companies can overcome challenges and succeed in the year to come. Here is a recap of the videos from the conference.

TOP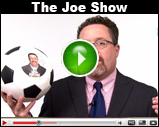 The Joe Show: Products with Promo Power
In this episode of The Joe Show, Product Editor Joe Haley has something new for everyone – the tech geek, the sports nut and the animal lover. Would your clients be interested in a power bank that gets charged by the sun? What about a branded dog treat package? And why exactly is Joe's mug plastered on a soccer ball?

Click here to watch the latest episode of The Joe Show.
Want more videos? Subscribe now to our YouTube videos.

TOP
ADVERTISEMENT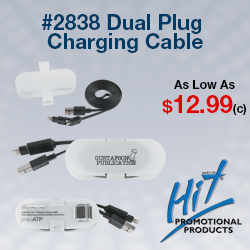 China's Exports Continue Decline
China reported its fourth consecutive month of export declines, highlighting continued concerns about its economy and its once-rapid growth as a global trade partner. The country's General Administration of Customs reported that exports fell 6.9% in October compared to the same month in 2014. Exports had previously declined 3.7% in September and 5.5% in August.

Meanwhile, imports fell 18.8% in October (which were actually a modest improvement from September's 20.4% decline). Through the first 10 months of the year, China's combined exports and imports have fallen by 8.5%, and are very likely to fall short of the country's 6% trade growth target it set for this year. Last year, China missed its 7.5% trade-growth target by more than four percentage points. 

Shipments to the United States fell only .9% year-over-year in October, while exports to Europe and Japan declined by 2.9% and 7.7%, respectively. In total, China exported $192.4 billion in goods last month, the first month-to-month decrease since March when exports bottomed out at $144.6 billion. The country's trade surplus is now at $61.64 billion, an increase of $1.3 billion from September.

Last week, China's Commerce Ministry predicted that export values were likely to be similar to the end of 2014, and that imports would continue to significantly decline due to falling commodity prices and depressed domestic demand. The Ministry also mentioned that increased labor and land costs have affected exporters.

China's economy grew 6.9% in the third quarter compared to a year earlier, the country's slowest quarterly increase since the beginning of 2009. To spur trade growth, the country's central bank has cut interest rates six times in less than a year, and has devalued the renminbi against the dollar. China's import volume has fallen only 4% through September this year, but the weakness of its currency caused the value of those imports to decline 15%.

TOP

Podcast: The Increasing Popularity Of Made-In-The-USA Products
In the latest edition of ASI's new Strategy Session podcast, David Bronson, national accounts manager for Unionwear (asi/73775), details the resurgence of interest in products that are manufactured in the United States. Why are made-in-the-USA items becoming more popular? What markets are best to sell USA-made items to? Will next year's presidential election further enhance the interest in this category?
Bronson has answers to that and more in this podcast. For key information about how to sell made-in-the-USA products, click here to check out our latest Strategy Session podcast.

TOP
ADVERTISEMENT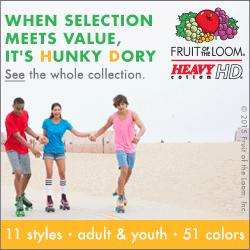 Vote Now For Your Favorite Suppliers
Every year, Counselor magazine honors the best industry suppliers with our Distributor Choice Awards. Of course, we can't name the winners without distributors, because these awards are chosen solely by industry distributor firms.
We're currently seeking out distributor opinions about who the best suppliers are to work with in the industry. Please click here to vote in the Counselor Distributor Choice Awards.
These respected awards will be given out to winning suppliers at the ASI Show in Orlando on Tuesday, January 5, 2016. Your vote counts and we thank you in advance for your participation. Voting ends Friday, November 20.

TOP
In The News
BIC Graphic (asi/40480) requests the help of distributors to price its new pen. All participants will receive 500 Free BIC Round Stic Pens by selecting one of three price points. Click here for the entry page and rules.

Charles River Apparel (asi/44620) was honored by The Family Business Association at a recent ceremony in Cambridge, MA. The 19 honorees were chosen from hundreds of nominees of successful family businesses in Massachusetts.

Logomark (asi/67866) announced it has partnered with Pisen to bring Asia's largest retail power bank brand to the promotional industry. Pisen Power Banks are fully certified to meet product safety and compliancy standards.

Penn Emblem Company (asi/77120) raised $2,760 in October for Breast Cancer Awareness Month and the Susan G. Komen Foundation by encouraging employees to dress down and make a donation to the cause. All donations were totaled and matched by Penn Emblem.

R.S. Owens (asi/75530) designed and manufactured the Willie Nelson Lifetime Achievement Award, presented to John Carter Cash on behalf of his father Johnny Cash during the Country Music Association's 49th annual awards on November 4.

TOP
People On The Move
Selco (asi/86230) has hired Gavin Little as account manager.

TOP

Congrats to Latest Certified Grads
With over 40,000 enrolled in ASI's free Online Learning Center, ASI awards new certifications every month.
Find out more.

Link Directly to ESP Updates
The Magnet Group is now directly linked to ESP Updates and 3,200 suppliers' data is now available to distributors in ASI's ESP® platform.
Find out more.
TOP

THE ASI SHOW
REGISTER TODAY AND SEE THE 2016 ASI SHOW KEYNOTE LINE-UP
The ASI Show delivers an experience you won't find anywhere else! We value our members and make attending the ASI Showaffordable and easy. Plus, we bring high-profile Keynotes who offer valuable advice to inspire and help you grow your business. Register today and benefit from seeing:
As an ASI member, you get FREE general admission to the Keynote, plus you're able to purchase an early admission ticket so you get the best seat in the house! Or purchase a meet and greet ticket (which includes early admission seating) to get one-on-one exposure and a photo with these presenters. But, act now – availability is limited!
Register now using promotional code PROMOGRAM to take advantage of special offers. For more information on the 2016 ASI Shows, visit www.asishow.com.
Follow ASI Show on Twitter and Instagram, and like us on Facebook.





This message/promotion was sent by Advertising Specialty Institute, Inc., 4800 Street Road, Trevose, PA 19053
For questions/inquiries please contact our Customer Service Team at CustomerService@asicentral.com.
To unsubscribe from all of our mailings, click here or send an email to our Customer Service Team CustomerService@asicentral.com
with the Email Address in the subject line. To unsubscribe from the Counselor PromoGram e-Newsletter email list only, click here