ADVERTISEMENT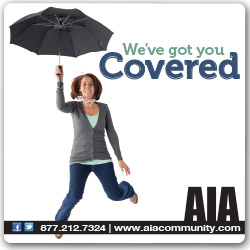 U.S. Economy Adds 169,000 Jobs; Industry Employment Outlook Bright
Strengthened by gains in retail, health care and business services, the U.S. economy added 169,000 jobs in August, according to the Bureau of Labor Statistics. While the job gains fell short of market expectations, the U.S. unemployment rate fell to 7.3%, the lowest it's been since December of 2008. Reversing recent trends, the average work week also increased slightly to 34.5 hours in August and the average hourly wage rose five cents to $24.05.
Analysts believe the August gains will likely be revised upward, a typical result for the month, partially offsetting downward sharp revisions of a total 70,000 jobs for June and July. A closer look at the August data shows many part-time jobs are being offered, a trend sparked by retailers and health care firms, which added nearly 80,000 jobs last month. Professional and business services contributed 23,000 positions, while bars and restaurants added 21,000 jobs in August. Conversely, the motion picture and sound recording industry lost more than 20,000 positions last month, government data showed.
Hiring in the ad specialty industry, meanwhile, is building momentum in 2013, according to executives of many industry leading companies. "We are adding sales at all levels of our company and adding customer service to keep pace with our growth," said Bill Korowitz, CEO of Top 40 supplier The Magnet Group (asi/68507), which increased its sales 7% in 2012.
Kim Newell, president of World Wide Lines (asi/98290), has continued adding staff this year after boosting hiring in 2012. "Over the last year we have added several employees on our sales and marketing team and will continue to do so in 2014 in order to expand our presence in the industry and our reach to our customers," she said.
Larry Zavadil, president of Top 40 distributor American Solutions for Business (asi/120075), is increasing staff at multiple levels. "We are aggressively recruiting individual sales associates to not only increase our sales associate group, but also the staff working to support them," he said.