ADVERTISEMENT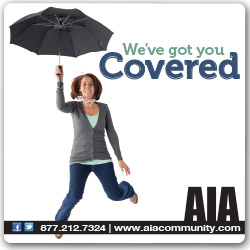 Study Criticizes Fast-Food Chains Over Kids' Marketing
A new study blasts fast-food restaurants – particularly McDonald's and Burger King – for emphasizing toy giveaways and movie tie-ins instead of nutrition when advertising to kids on TV. The study, funded by the Robert Wood Johnson Foundation, offers evidence that fast-food chains aren't adhering to industry self-regulation guidelines that were established by the Children's Advertising Review Unit.
"Fast-food companies use free toys and popular movies to appeal to kids, and their ads are much more focused on promotions, brands, and logos – not on the food," said James Sargent, the lead author of the study, in a statement. "These are techniques that the companies' own self-regulatory body calls potentially misleading."
McDonald's and Burger King are especially in focus because they're among 17 food and beverage companies that have promised to show healthier food and lifestyles when marketing to kids, or not advertise at all. Yet, based on the TV spots the restaurants ran between July 1, 2009, and June 30, 2010, the study's authors conclude that "little emphasis was placed on actually showing the food compared with adult advertisements from the same companies. Toy premiums and tie-ins were presented prominently in both the visual and audio elements of these advertisements."
Of the restaurants' ads directed at children, 99% marketed McDonald's or Burger King kids' meals. Of all of those fast-food ads, nearly 80% aired on Cartoon Network, Nickelodeon, Disney XD and Nicktoons, data showed. The study's authors argue that fast-food companies showed packaging, toys, movie tie-ins and logos so kids would build a brand association, rather than being interested in the meals themselves.
Both McDonald's and Burger King have responded to the study's claims, disagreeing with the conclusions and pointing out the data is from several years ago. "As a family brand, we take our commitment to responsible communication with our younger customers seriously," said McDonald's, in a statement. "The study in question is based on data that is three years old and does not accurately reflect our current advertising nor our commitment to promoting balanced choices, nutrition and active lifestyles in 100% of our marketing communications to children."