ADVERTISEMENT
ASI NEWS


Get ASI SmartLink
With ASI SmartLink™, distributors have a quick and easy business solution that supersizes any e-commerce site using ESP, the industry's leading product data and search engine.
Find out more.

ESP Websites™ Rock
A state-of-the-art Web solution for distributors powered by an end-buyer-safe version of ESP® that offers the latest Web technology and features a fast, dynamic shopping engine to drive sales and leads.
Find out more.



ESP WEBSITES




ASI welcomes the following suppliers to the ESP Websites network.


Find out more.



ASI STORE




Find, review, and purchase the latest exclusive ASI

products...
Find out more.



ADVERTISEMENT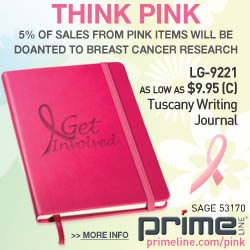 Illinois Governor Vetoes Plastic Bag Bill
In a move applauded by environmentalists, Illinois Governor Pat Quinn has vetoed a bill that would have prevented most municipalities in Illinois from banning single-use plastic bags. The legislation, which was supported by plastic bag manufacturers, also had the goal of increasing collection and recycling programs in the state, although critics argued the bill was not a long-term solution. "Let's not tie the hands of innovative Illinois municipalities that are laboratories of reform for Illinois," Quinn said, in a statement. "While well-intentioned, this legislation is a roadblock to innovation that would do little to boost recycling in Illinois. We can do better."
The measure received national headlines for two reasons: first, because it uniquely attempted to ban single-use plastic bag bans and secondly because a 13-year-old girl named Abby Goldberg led a successful petition drive to defeat the legislation. Over 170,000 people in Illinois signed the petition, which was acknowledged by Quinn when he recently called Goldberg to tell her about the veto. "I couldn't sit by quietly while big plastic tried to push this bill through my state," Goldberg said. "I care too much about animals, our environment, and our future natural resources to be silent. That's why I took action."
The governor's decision was not well-received by the American Chemistry Council (ACC), which has lobbied across the country to limit single-use plastic bag bans. "America's plastics makers are deeply disappointed that Governor Quinn has chosen to veto the Plastic Bag and Film Recycling Act – a common-sense measure supported by government and industry alike," said Steve Russell, vice president of the ACC's plastics division.
The ACC has been especially active in its efforts in California, which leads the nation in the number of communities with single-use plastic bag bans. The ACC received good news last week, though, when in the final day of its legislative session, California's Senate did not act on a bill that would have banned single-use plastic bags statewide.