ADVERTISEMENT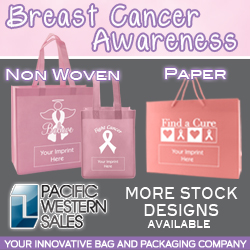 Traditional Channels Dominate Marketing Plans
Traditional marketing efforts are at the forefront of budgets, even as marketers plan to spend more on social and mobile channels, new research finds. According to the 2012 Budget Survey from the Distributed Marketing website, a majority of respondents plan to spend more on social (53%) and mobile (51%) marketing in 2012. But each of these methods still account for less than 4% of total estimated marketing spend, with more traditional categories, including events (13%), direct marketing (9.3%) and print (5.9%) making up the vast majority of anticipated spend.
The report, based on the responses of 190 marketing managers from businesses of all sizes, reflected that while new marketing channels may dominate headlines, marketers continue to rely predominately on more traditional kinds of advertising, including promotional products. "Everyone talks about social and mobile, but the bulk of spending is still going to the same things they were going to 10 years ago," says Deb McAlister-Holland, director of marketing for Distribion Inc., which runs the Distributed Marketing blog.
Distributors have found this to be the case when working with marketing clients. Dave Turton, president of The Graphic Library (asi/213047), agrees that his clients are sticking with more traditional marketing tools. "They don't have as much of a following with social marketing and stuff like that," said Turton. "My clients get more responses from newsletters – that's about the only consistent online marketing that I see requests for."
Distributors who had seen their clients experimenting with mobile and online social marketing tools report that this rarely replaced other means of marketing, but was more often used as just another medium to promote the company's business. "Social media is just a tool like any other tool, and it's not as useful as a promotional product as far as being able to hand it to someone and know they got it," says Amanda Maxwell, owner of Marketing Communications (asi/261624).