PRODUCT SPOTLIGHT
 

ASI NEWS

ASI Announces New Education Initiative 
Distributors, suppliers and decorators can work toward the industry equivalent of a bachelor's and master's through the Advertising Specialty Institute Certification Program. 
Find out more. 

Get Trendy with Tailgating Games and Gear 
Check out ASI's first-ever Top 10 list of games and products sure to heat up the asphalt. 
Find out more.

LOGOMALL
ASI welcomes the following Suppliers to the LogoMall Network 
Find out more...
ASI STORE
Find, review, and purchase the latest exclusive ASI products... 
Find out more... 

 
 





Molenaar Recalls 300,000 Nightlights In U.S.
Less than a month after Molenaar (asi/71980) voluntarily recalled 11,650 electroluminescent night lights in Canada, 315,000 of the same night lights are being recalled in the U.S. by the Consumer Product Safety Commission (CPSC). According to Molenaar, the recalled night lights were sold to 160 U.S. distributors between October of 2001 and November of 2009. "CPSC conducted their own investigation," said Brett Franks, product safety coordinator at Molenaar, in an interview this morning with Counselor. "We submitted a one inch thick binder of information to them. This is a voluntary recall and we're taking this very seriously."

ADVERTISEMENT

ADVERTISEMENT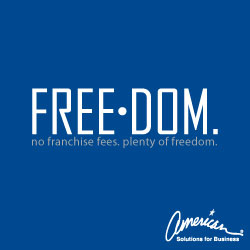 Following four incidents in which the night lights in question melted, Franks says Molenaar contacted the CPSC in July, at the same time it contacted safety officials in Canada. In late August, the Electrical Safety Authority of Ontario issued a recall of the items – respectively models #2017 and #2019 – acknowledging the night lights could contain faulty materials that can become hot to the touch. However, the CPSC chose to conduct its own more extensive investigation, according to Molenaar, resulting in two separate recall dates, despite identical products being involved.
The night lights, which glow green when plugged in, are shaped like a rectangle and a house and can be identified by the text "71980 U.S.A." molded into the back panel just above the brass outlet prongs. "The cause of malfunction is unknown," said Franks. "We do know three of the four incidents happened in bathrooms. Nobody was injured."
Last month, Molenaar stressed that only six distributors were affected by the Canadian recall, with one official telling Counselor "this has nothing to do with the U.S." The Minnesota-based supplier, which is contacting the U.S. distributors that purchased the night lights, is asking consumers to immediately stop using the recalled items and throw them away.
According to Molenaar, an official recall will be announced today by the CPSC and posted on its website.

ADVERTISEMENT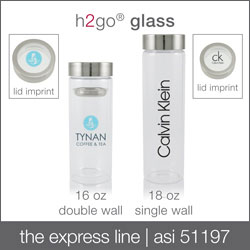 Millennium Leather Emerges From Bankruptcy
New Jersey-based supplier Millennium Leather LLC (asi/36205) has announced the successful completion of its Chapter 11 debt reorganization. Under a court-approved plan, all of Millennium Leather's creditors – both secured and unsecured – will receive a full, non-discounted settlement. "We're exceedingly pleased to have reached this moment in such a short time," said Phil Kahan, Millennium Leather's co-owner, in an interview yesterday with Counselor. "We're ready to continue our history of delivering fine and excellent product and great service."
The reorganization plan, formally approved by the United States Bankruptcy Court for the District of New Jersey last month, will take effect on October 16. Millennium Leather, which manufactures the Andrew Philips Collection, had filed for Chapter 11 bankruptcy protection in October 2009, citing bank debt of more than $1 million. Court documents show the supplier also owed money to more than 20 companies. However, during the reorganization, Millennium maintained its operation without any interruptions in service.
"We wish to thank everyone involved, including our loyal and active customers who have provided unwavering support since this process began," Kahan said. "We're seeing the industry mending and activity returning. Clients that had disappeared for years are coming back. We're very upbeat."
Founded in 1999, Millennium Leather produces items like luggage, briefcases, wallets and planners. 

ADVERTISEMENT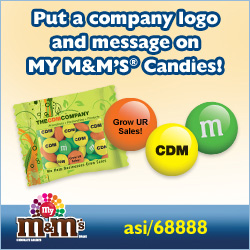 Video Report: News Of The Week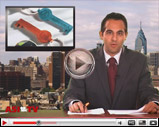 In this episode of Counselor's Industry Update video, we report on a Top 40 supplier whose apparel sales rose significantly in the first half of this year. We also discuss an acquisition that nets one distributor three dozen new salespeople. Plus, which internationally-known industry company has a new president of its North American division? Watch the video now to find out.
Click here to see the trends and to watch Counselor PromoGram's Industry Update.
If you have any news you'd like to see covered on Industry Update or in Counselor PromoGram, please send it to newsdesk@asicentral.com.

ADVERTISEMENT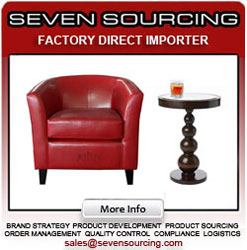 Cintas Reports Quarterly Increases 
Counselor Top 40 distributor Cintas (asi/162167) announced yesterday that it grew revenues by 3.6% in its most recent quarter, the first quarter of its fiscal 2011. The company also realized net profit increases of 13% in the quarter.

"We continue to be encouraged by our performance in this period of economic uncertainty and sluggish private sector job growth," said Scott Farmer, CEO of Cintas. "We have been able to generate revenue growth by focusing our sales force on both adding new customers and penetrating existing customer accounts with additional products and services."

While Farmer noted that the company has had to deal with rising unemployment rates that have impacted its main uniform rental business, he said that Cintas did particularly well in its document shredding and uniform sales businesses in its 2011 first quarter. For 2009, Counselor estimated that Cintas (NASDAQ: CTAS) had $134 million in North American ad specialty sales, making it the seventh-largest distributor in the industry.  

ADVERTISEMENT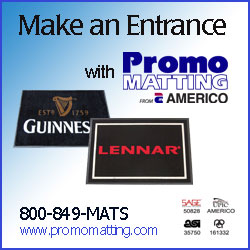 Podcast: New Holiday Gift Ideas


On Tuesday's ASI Internet Radio Show, the hosts took questions from callers who were looking for advice for their holiday gift programs. Looking for unique product ideas for the holiday season? Trying to determine which clients deserve a gift and which deserve no more than a card? Get all the answers in this clip from the show. 
Click here to listen to the holiday-gift segment from Tuesday's show.
If you'd like to check out a recording of the whole online radio show, go to www.asicentral.com/radio. And, don't forget to join us next Tuesday, September 28, for our next broadcast. Log on to www.asicentral.com/radio at 10:30 am ET and give us a call at 215-953-4979 or e-mail us at radio@asicentral.com to participate on the show. We want to hear from you.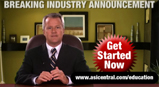 ASI Introduces New Certification Program
ASI yesterday announced the launch of the Advertising Specialty Institute Certification Program, a free program that's created on a user-friendly digital platform. "In such a competitive market, distributors, suppliers and decorators need the skills to out-think, out-perform and out-service the competition," said Timothy M. Andrews, president and CEO of ASI. "This program's sole purpose is to elevate the level of expertise and professionalism of all members of the advertising specialty industry."
The ASI Certification Program offers two certification levels: BASI (Bachelor of Advertising Specialty Information) and MASI (Master of Advertising Specialty Information). Both live and online ASI Education courses qualify for BASI and MASI credit, and candidates must complete certification within three years of beginning the program. Following defined guidelines, courses taken at a past ASI Show, on ASI's Online Learning Center, or completed at major industry events, such as the PPAI Expo or regional association conferences, will be eligible for transfer.
"Participation in the Advertising Specialty Institute Certification Program is user-friendly and hassle-free," said Melinda Ligos, senior vice president of professional development at ASI. "All courses are automatically tracked electronically via our proprietary digital campus, so participants can easily access their transcripts and remaining course requirements."
ASI members can begin the ASI Certification Program immediately, by taking online courses at the ASI Education Online Learning Center. A full slate of online offerings, including webinars, video packages and ASI Radio programs, will be available November 1, 2010 on the Online Learning Center. For more information about this new certification program, go to www.asicentral.com/education. Also, click here to watch a video of Tim Andrews explaining the new program.

Obituary: William Schwartz, Founder Of William W. Schwartz Associates
William "Bill" Schwartz, founder of William W. Schwartz Associates (asi/321300), passed away on Sunday, September 19, following a heart attack. He was 90.
Born in 1920 in Omaha, NE, Schwartz moved to Green Bay, WI, with his family when he was still a young boy. By the time he was a senior at Green Bay West High School, Schwartz was already a successful entrepreneur having founded an audio equipment company that quickly expanded into several states. After serving in World War II, Schwartz married and settled in Sheboygan, WI, later forming William W. Schwartz Associates in 1952.
Over his more than 50 years in the industry, Schwartz distinguished himself by providing innovative advertising campaigns, offering unique products and by supporting his community in several leadership roles. In 2005, Schwartz was inducted into the PPAI Hall of Fame.
Schwartz is survived by his wife Dorothy, his son, Jeff, his daughter Sandi, five grandchildren and two sisters. Funeral services were held yesterday in Sheboygan. In lieu of flowers, a memorial fund has been established in Schwartz's name for Congregation Beth El, 1007 North Ave., Sheboygan, WI 53083, Congregation B'nai Zion, 750 United St., Key West, FL, 33040, and Tripoli Shrine, 3000 W. Wisconsin Ave., Milwaukee, WI 53208.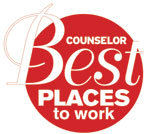 Honoring The Industry's Best Places To Work
One of the most anticipated lists in the industry is now live. Counselor's Best Places to Work, the ranking of industry companies that were judged by their own employees as the best companies to work for, can now be found on our website and a special new Facebook page at www.facebook.com/BestPlacestoWork.
Click here now to view the full list of 75 companies, and to read a profile of the number-one Best Place to Work: Dacasso (asi/48125), the Gainesville, FL-based supplier.
And, make sure to join the Counselor Best Places to Work community by going to www.facebook.com/BestPlacestoWork. Add your own thoughts to the conversation about what makes a great workplace. Right now, we've asked people for their stories and pictures from their favorite corporate summer outing this year. Join us now to show the industry why your company had the coolest outdoor event this summer.  

Counselor Editor's Letter: What Do You Think?
Counselor magazine is looking for reader reaction to its upcoming Editor's Letter. The article, titled "Stop The Blame Game," takes a look at the divide in the industry right now between distributors and suppliers. While both criticize the other for their direct dealings, this op-ed piece asks the two sides to take a step back and focus their efforts on their own businesses. 
For a sneak peek at the October issue Editor's Letter, click here to access an online version of it.
What do you think about this article and what do you believe is the best way for suppliers and distributors to stop playing the blame game? Let us know your thoughts by writing a brief e-mail by Wednesday, September 29 to Andy Cohen, editor, at acohen@asicentral.com. Please include your name, company name and ASI member number, as submissions may be printed in Counselor's Letters To The Editor section.
Click here to access the October issue Editor's Letter.

In The News
Brand Marketing Works (asi/145088) has been recognized as a finalist in the "Original Best Place to Work in Southern Nevada" contest.
EmbroidMe (asi/384000) has awarded Blue Generation (asi/40653) the "Standard Preferred Vendor of The Year Award" for 2010 in the EmbroidMe Wearables category.
Imagehand Inc (asi/62241) has announced that it is renovating its offices for the next two to three weeks and during this time all inquiries should be made to info@imagehandinc.com rather than by phone.
Tri-Mountain (asi/92125) featured its TMR line on the #11 FedEx Small Business Toyota at the recent Sylvania 300 NASCAR race. Driver Denny Hamlin had the TMR logo on his car and finished in second place.
Zipline (asi/99030) has announced the launch of its second holiday catalog – Gift With Zip.

People On The Move 
Hub Pen Company (asi/61966) has hired Ed Osterman and Ed Timmerman of Osterman Sales Associates to represent the supplier in the Northwest. Osterman covers Alaska, Oregon and Washington; Timmerman's territory includes Idaho, Montana, Oregon and Washington.
PRODUCT SPOTLIGHT
NEW! USB Sticks from AZX Sport ASI/30250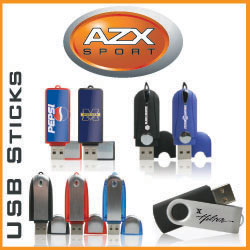 Features: 512MB - 16GB memory size available. Large variety of
colors and shapes. Ability to pre-load files onto USB.

Construction: Full color domed, Laser engraved
and pad printing available.

Lead Time: 1-3 business days on stock USB. 10 business days on
non stock USB. Minimum order 25pcs.

Orders and Art: Info.Promogram@aztex.com

Quote Requests: Info.Promogram@aztex.com

Visit www.azxpromotions.com to see our full line of products.

Or call 1-800-558-4836
CALL FOR QUOTE!
For other new and creative products,
visit the Product Central section on ASICentral.com.

EmailExpress SUPPLIER SPECIALS
2011 Calendars - Quality for less  asi/62075  - The source for vinyl promotional calendars. View Special...
Incredible Savings For Fall  asi/38980  - Digital Catalog now available. View Special...
Contract Screen Printing | FALL SPECIAL 10% off, No Setup   asi/700487  - Reliable Contract Screen Printing | Excellent Quality, Professional & Friendly Service, On-Time Delivery | FALL SPECIAL - 10% OFF YOUR ORDER + NO SCREEN CHARGE + NO PMS CHARGE (see details) View Special...
Offer Your Clients Custom Presentation Folders  asi/79558  - Offer your clients high quality, custom presentation folders. Order your folders by October 31, 2010 and receive a $200 Amex Gift Card. Call 877-238-3217 today! View Special...
Liquiware Drinkware Specials from Bag Designs & Justin Case!  asi/37930  - Liquiware Drinkware Specials from Bag Designs & Justin Case! Featuring our SWB-12000 Double walled and vacuum sealed stainless steel bottle. Will keep your drink cold all day! For more Specials & information, Call today 877-761-8998! View Special...
Free Print Free Uploads Free Set Up Best Selection Lowest Nets  asi/93131  - We Will Hit Your Price To Win! View Special...
Hot new squiggle grip!  asi/58805  - Free personalized E-flyers available. View Special...
AFFORDABLE BRIEFCASES  asi/37980  - Visit us online www.bagworldpromo.com View Special...
Ideas for Heartwalks From CorporateKey  asi/63053  - Ideas for Heartwalks From CorporateKey. To view full selection, call CorporateKey at 1-866-438-5655 or visit www.CorporateKey.com View Special...
USB Price Drop, 1GB $3.80, 2GB $5.06   asi/90154  - 5 days only, Act Now ! View Special...
NEW Distributor promotions from Post-it(R) brand   asi/91240  - Check out the new Distributor only promotions from Post-it(R) brand. View Special...
Breast Cancer Awareness Pink Visor sale at Ad Master Line  asi/31485  - Check out our website for even more great deals. www.admasterline.com. View Special...
New Line of Ceramic Mugs!  asi/91080  - ThermoServ presents our NEW line of ceramic mugs, the perfect compliment to our acrylic items. View Special...
Football Season with USB Drives From CorporateKey  asi/63053  - Football Season with USB Drives From CorporateKey. To view full selection, call CorporateKey at 1-866-438-5655 or visit www.CorporateKey.com. View Special...
Summer is almost over, but Flash Drive prices are still Red Hot! - 1GB as low as 4.34 net.  asi/37218  - Free Shipping, Free Set Up, and Free 2 Color Imprint View Special...
Introducing the original DropStop wine pourer  asi/50869  - Original DropStop Wine Pourer has more packaging options to maximize the impact of your promotion. Folders, parchment envelopes, more. Outstanding image gift with long lasting impression. Freights on US for all first orders. Click here for details. View Special...
Custom Shaped/Designed USB's  asi/90767  - We can create usb's in the shape of your logo. Call us for more details. View Special...
OccuNomix #1 Leader in High Viz - Winter Early Buy Plus Gloves, Hand Warmers, Winter Liners  asi/74830  - Order by Oct 15, Ship by Nov 30 View Special...
USB for Breast Cancer Awareness From CorporateKey  asi/63053  - USB for Breast Cancer Awareness From CorporateKey. To view full selection, call CorporateKey at 1-866-438-5655 or visit www.CorporateKey.com. View Special...
Visa Award Card Promotions  asi/92429  - VISA AWARD CARD PROMOTIONS by USA CONNECT! Come Check Us Out!! Promote with Visa Award Cards! This promotional campaign will get results! Low minimums, unbeatable pricing! Call now at 1-866-USA-CONNECT! View Special...
HOPE for breast cancer awareness - New Product with incredible introductory offer.  asi/71022  - See how effective a promotional purse can be with our HOPE shell for breast cancer awareness. Introducing the Miche Bag. A handbag with interchangeable shells- One bag, endless promotional possibilities View Special...
Football Season with USB Drives From CorporateKey  asi/63053  - Football Season with USB Drives From CorporateKey. To view full selection, call CorporateKey at 1-866-438-5655 or visit www.CorporateKey.com. View Special...
Introducing Decor-8 from Samsonite asi/49583  - Looking for a World-Class Brand at low price points? Samsonite has a new collection for you. View Special...

YOU ARE INVITED TO THE NEW HARRY POTTER™ ATTRACTION AT UNIVERSAL FOR FREE*
ASI distributor and decorator members who register by October 1 for ASI Orlando (Jan. 23-25) can order a free ticket to the brand-new Gala Celebration at Universal's hot attraction, The Wizarding World of Harry Potter™. 
With an action-packed, three-day lineup of amazing events, including a dynamic free Keynote by actor and activist Michael J. Fox (co-sponsored by Evans Mfg., asi/52840, and Showdown Displays, asi/87188), you won't want to miss the industry's largest event on the East Coast.

Plan to see hundreds of leading suppliers, participate in the industry's most-comprehensive education conference (featuring new speakers and new classes) and enjoy networking 24/7 when you attend ASI Orlando.
Register today at www.asishow.com and enjoy free admission, a free Gala ticket and a free hotel room!*

*ASI distributor/decorator member benefits only. Visit www.asishow.com for details.  HARRY POTTER, characters, names and related indicia are trademarks of and © Warner Bros. Entertainment. Inc. Harry Potter Publishing Rights © JKR.
Follow The ASI Show on Twitter and become a fan on Facebook today!
The following are the dates and locations for The ASI Show in 2011:
Orlando, January 23-25, 2011
Dallas, February 16-18, 2011
New York, March 22-24, 2011
San Diego, May 18-20, 2011
Chicago, July 19-21, 2011
Plus, don't miss the ASI Advantages Roadshow, the industry's #1 traveling show. Visit www.advantagesroadshow.com for the complete schedule and go to www.asishow.com for information on all ASI Shows.
| | |
| --- | --- |
| | |
SPONSORED BY


Counselor® PromoGram® is a trademark of the Advertising Specialty Institute. You were sent this newsletter as a benefit of your ASI membership. Copyright 2010, ASI. All Rights Reserved.
If you'd like us to send Counselor PromoGram FREE to anyone else at your company (or to your off-site sales reps), go to www.asicentral.com/newsletters and complete the online form.
Interested in advertising in Counselor PromoGram? Send an email to ddienna@asicentral.com
Click here to subscribe to Counselor® magazine. You must be a member of ASI to subscribe to this publication. The publisher has a right to refuse subscriptions to non-members.
Advertising Specialty Institute®, 4800 Street Road, Trevose, PA 19053