ASI Launches Industry Certification Program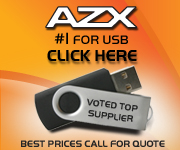 This morning, ASI announced the launch of the Advertising Specialty Institute Certification Program, a free program that's created on a user-friendly digital platform. "In such a competitive market, distributors, suppliers and decorators need the skills to out-think, out-perform and out-service the competition," said Timothy M. Andrews, president and CEO of ASI. "This program's sole purpose is to elevate the level of expertise and professionalism of all members of the advertising specialty industry."
The ASI Certification Program offers two certification levels: BASI (Bachelor of Advertising Specialty Information) and MASI (Master of Advertising Specialty Information). Both live and online ASI Education courses qualify for BASI and MASI credit, and candidates must complete certification within three years of beginning the program. Following defined guidelines, courses taken at a past ASI Show, on ASI's Online Learning Center, or completed at major industry events, such as the PPAI Expo or regional association conferences, will be eligible for transfer.
"Participation in the Advertising Specialty Institute Certification Program is user-friendly and hassle-free," said Melinda Ligos, senior vice president of professional development at ASI. "All courses are automatically tracked electronically via our proprietary digital campus, so participants can easily access their transcripts and remaining course requirements."
ASI members can begin the ASI Certification Program immediately, by taking online courses at the ASI Education Online Learning Center (www.asicentral.com/education). A full slate of online offerings, including webinars, video packages and ASI Radio programs, will be available November 1, 2010 on the Online Learning Center. Educational sessions at the ASI Power Summit, taking place November 7-9 in Florida, are eligible for the program, in addition to the live courses at all ASI Shows in 2011. For more information about this new certification program, go to www.asicentral.com/education.