PRODUCT SPOTLIGHT
 

ASI NEWS

Hit the Jackpot With Promo Products 
The ASI Show in Las Vegas beat the house in attracting distributors and suppliers eager to gather marketing and product ideas to help build momentum toward a strong close to 2010. 
Find out more. 

Get Trendy with Tailgating Games and Gear 
Check out ASI's first-ever Top 10 list of games and products sure to heat up the asphalt. 
Find out more.

LOGOMALL
ASI welcomes the following Suppliers to the LogoMall Network 
Find out more...
ASI STORE
Find, review, and purchase the latest exclusive ASI products... 
Find out more... 

 
 





Ennis Reports Quarterly Increases
Counselor Top 40 supplier Ennis (asi/52493) announced yesterday that it increased its revenues by 5.7% for the six months that ended August 31, 2010, from $268.6 million in 2009 to $283.8 million this year. The company also stated that its revenues for the most recent quarter jumped by 3.8%, from $137.8 million last year to $143 million in 2010.

ADVERTISEMENT

ADVERTISEMENT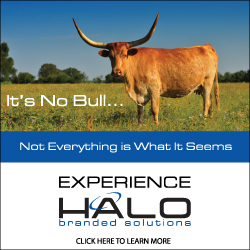 The company, which sells both print materials and apparel products, said it did especially well in apparel sales during the most recent six months. While Ennis' print sales fell 6% in the six months prior to September, its apparel revenues increased by 19.4% to reach $146.8 million over the time period. The overall company's net earnings in the two quarters also jumped, from $16.2 million in 2009 to $25.2 million this year. "We continued to be pleased with the operational results this year," said Keith Walters, chairman, president and CEO of Ennis. "Our apparel sector continued to show strong sales growth during the quarter as well, with sales being up 15.6% for the quarter."

Walters, though, pointed to pricing challenges ahead for the company's main sectors. "We continue to be concerned with current cotton pricing, which continues to be extremely high," Walters said. "Also, paper pricing continues to be volatile. Our ability to continue to manage these cost-increases continues to be unknown and is dependent upon the economic recovery, outside market factors and the actions of our competitors."

After reporting 2009 North American ad specialty sales of $309 million, Ennis ranks as the third-largest supplier in the industry. The company's stock (NYSE: EBF) price increased 6% yesterday after announcing its quarterly financials.

ADVERTISEMENT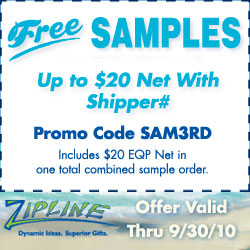 Senate Passes Small Business Bill
After months of delays, the U.S. Senate passed a measure last week designed to aid small businesses through a package of tax cuts and loan incentives. The legislation, which is expected to quickly pass in the U.S. House of Representatives this week, would create a $30 billion loan fund that would be available to community banks to encourage lending to small businesses. "At a time when small business owners are still struggling to make payroll and they're still holding off hiring, we put together a plan that would give them some tax relief and make it easier for them to take out loans," said President Barack Obama.
Aside from establishing the much-debated, multi-billion dollar fund, the bill also would lower Small Business Administration loan program fees and raise guarantees and lending limits. Additionally, the measure would accelerate business write-offs for purchases of new equipment and give investors a 100% exclusion from capital-gains taxes. Small business owners would also be able to deduct the costs of health insurance for themselves and their families from self-employment taxes, but only for 2010. The passage of the bill comes just as the National Bureau of Economic Research announced yesterday that the U.S. economic recession officially ended in June 2009.
While acknowledging sections of the bill are well-intentioned, many Senate Republicans consider the loan fund another thinly-veiled bailout that won't be successful. GOP leaders believe the bill will drive banks to loan money to firms that are credit risks. Countering criticism from GOP leaders, Democrats say they expect the bill, which offers $12 billion in tax breaks, to create 500,000 new jobs. 

ADVERTISEMENT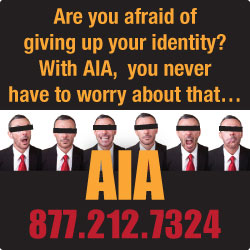 Smart Source Acquires Stratacom
New York-based Smart Source LLC (asi/328914), which specializes in business process outsourcing, has acquired selected assets of distributor Stratacom (asi/337838), a document management company with six offices in multiple states. Financial terms of the deal, which executives say came together quickly, were not disclosed. "We've had tremendous growth through our business model," said Tom D'Agostino, Jr., Smart Source's CEO, in an interview yesterday with Counselor. "About 35% of our revenues are from promotional products. We expect to eventually increase those revenues by 60%-70%."

According to D'Agostino, Smart Source plans to offer a variety of promotional products to Stratacom's diverse base of print clients. To ease the transition and help implement its business model, Smart Source has also hired 35 Stratacom sales representatives. "The company has been around for 32 years and they have an experienced sales force," D'Agostino said.

Founded seven years ago, Smart Source offers promotional products, print-on-demand services, inventory management, warehousing, fulfillment and other logistical support. Having made heavy investments in technology, the firm's e-procurement and automated system is used by more than 70 Fortune 500 companies. "We're one of the fastest-growing BPOs in the country," D'Agostino said.  

With emphasis in the major markets of Los Angeles, Boston and New York, the distributor maintains 17 offices with eight points of distribution. Following its deal with Stratacom, Smart Source has a staff of 130 people with total company revenues of roughly $55 million annually.

ADVERTISEMENT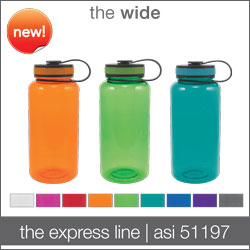 Radio Show: Holiday Gift Ideas 


Every Tuesday morning from 10:30 a.m. to 11:00 a.m. ET, a team of ASI editors debate the most important topics facing the industry. We also, of course, offer our own off-beat look at the market. This morning, we discussed the best ways to get more business from current clients and shared some unique, yet successful, advertising and marketing strategies. Plus, it's holiday time! The hosts took questions from callers looking for product ideas for holiday gift-giving.
If you missed the show, a recording is now available at www.asicentral.com/radio. And, don't forget to join us for our next broadcast – tomorrow, during the ASI Virtual Trade Show. Log on to www.asicentral.com/radio at 10:30 a.m. ET to listen to the show – and give us a call at (215) 953-4979 to hear your voice on the air. Plus, go to www.asicentral.com/vts to register for the Virtual Trade Show.

ADVERTISEMENT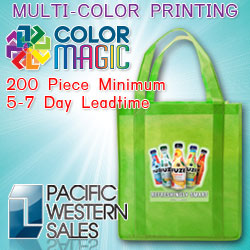 Swiss Army Names New North American President
Victorinox Swiss Army (asi/93755) has named Rene Stutz as president of its North American division. Most recently, Stutz was president of German cutlery company Wusthof-Trident of America Inc., where he increased sales and profitability through a variety of strategic initiatives, including new product introductions and an operational restructuring through a new automated warehouse.
"I am delighted that we have found someone who not only has a strong proven track record across all disciplines within our cutlery industry, but also who embodies our company values," said Charles Elsener, president and founding family member of Victorinox AG. "I know his passion, determination and focused direction will bring business growth."
Stutz's background also includes roles as the CEO of All Clad/Spring Switzerland and the president and CEO of Fissler/AMC North America, a manufacturer of kitchen and household products.

The Joe Show: It's In The Bag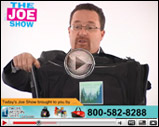 In this episode of The Joe Show, Counselor Managing Editor Joe Haley shows off some hot, new bags that are perfect for schools and many other audiences. Looking for items to penetrate the education market with? Check out these products.   
Click here to see this bags-and-totes edition of The Joe Show.
Want more videos? Subscribe now to our YouTube videos.

Obituary: Dick Schmidt, Founder Of National Premium
Dick Schmidt, founder and owner of National Premium Inc. (asi/218050), passed away on Wednesday, September 15, following complications from bypass surgery. He was 76.
A devout Catholic born on his father's 30th birthday, Schmidt attended college at Marquette University. After two years in the U.S. Navy, Schmidt began his sales career with the Weinberg Shoe Company and then later took a position at Schlage Lock Company. In 1967, Schmidt founded his own business and over the next four decades built National Premium into a successful distributor with offices in three countries.
Schmidt was a beloved husband, father of four and grandfather to nine. Visitation will be held at the Becker Ritter Funeral Home in Brookfield, WI, on Thursday. In the true spirit of the ad specialty industry and to celebrate Schmidt's life, the first 100 mourners to attend will be presented with a gift. A funeral Mass for Schmidt will be held the following day at St. Joan of Arc Catholic Church in Nashotah, WI.
In lieu of flowers, memorial donations may be made to the Crohn's and Colitis Foundation of America, 1126 S. 70th Street, Suite S210A, Milwaukee, WI 53214 or to the Children's Hospital of Wisconsin Foundation, Crohn's Research, MS 3050, PO Box 1997, Milwaukee, WI 53201.

Counselor Unveils 2010 Best Places To Work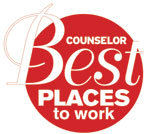 One of the most anticipated lists in the industry is now live. Counselor's Best Places to Work, the ranking of industry companies that were judged by their own employees as the best companies to work for, can now be found on our website and a special new Facebook page at www.facebook.com/BestPlacestoWork.

Click here now to view the full list of 75 companies, and to read a profile of the number-one Best Place to Work: Dacasso (asi/48125), the Gainesville, FL-based supplier.
And, make sure to join the Counselor Best Places to Work community by going to www.facebook.com/BestPlacestoWork. Add your own thoughts to the conversation about what makes a great workplace. Right now, we've asked people for their stories and pictures from their favorite corporate summer outing this year. Join us now to show the industry why your company had the coolest outdoor event this summer.

Important Announcement At Wednesday's ASI Virtual Trade Show 
ASI President and CEO Tim Andrews will be making an important industry announcement at tomorrow's ASI Virtual Trade Show. Don't miss it! Click here to register for the Virtual Trade Show, and listen in as ASI unveils some groundbreaking news.

In The News
Aprons, Etc (asi/36558) has announced the availability of NO-TIE Aprons, a new design that uses Velcro on the neckstrap and waistband making it adjustable to a variety of heights and body styles. For more information, visit www.ApronsEtc.com/No-Tie
Ash City USA (asi/37127) has introduced the Presentation Builder, an electronic marketing tool that provides a convenient method to create selling pieces for end users.
Boundless Network (asi/143717) has launched Propel, a program providing distributors with access to Boundless Network's technology platform back-office systems and marketing solutions while allowing them to maintain company brand and ownership.
HALO Branded Solutions (asi/356000) held its annual fall sales contest with a carnival for its employees that included games and prizes in a trade-show format from a dozen preferred suppliers.
Heritage Sportswear Inc. (asi/60582) has won a Supplier of the Year award from Custom Ink (asi/173408).
Image Apparel Solutions (asi/62202) has announced the launch of its new website, which offers stock appliqué, screen-print and embroidery designs and allows users to track the status of orders and submit designs for quotes.
International Merchandise Concepts (asi/62820) has announced that as of October 1, 2010, it will no longer administer Ad-Tek Specialties' (asi/31550) customer service and daily business activities. All inquires after this date should be directed to Ad-Tek Specialties at 800-973-1999, 818-338-3770 or e-mail gloria@adtekspecialties.com
Leed's (asi/66887) has designed and launched a new line of stationery and bags branded "elleven," totaling ten styles of checkpoint-friendly computer bags. The supplier has also partnered with MISSION Skincare to offer four sets of athlete-engineered  high-performance skincare and sun care products in its Return To Giving holiday gift launch.
Visstun (asi/93975) has given distributors the option of adding their contact information to the underside edge of cups, turning all cup orders into self-promotions.
World Emblem International (asi/98264) has launched Name Badges International at its headquarters in Miami, FL. Name Badges International provides personalized name badges available in a range of shapes, sizes, colors and materials and can be designed and ordered at www.NameBadgesInternational.us.

People On The Move 
Gill Studios Inc. (asi/56950) has announced that it hired Kevin Burden to its marketing team, effective September 27.
Norwood and BIC Graphic North America (asi/40480) have integrated their marketing departments as a part of the Trade Marketing structure, with Lori Bauer named as trade marketing director, Lisa Natisin as trade marketing services manager, Sara Rooney as senior graphic designer, Tom Roylance as graphic designer and Erica Lombardo as tradeshow coordinator; Writing Instruments: Laura High as senior trade marketing manager, Christina Jackson as trade marketing manager and Daniel Gale as assistant trade marketing manager; Calendars and Paper Products: Liz Karow as trade marketing manager, Alicia Swift and Carol Fischer as assistant trade marketing managers; Other Hard Goods: Kim Shaw as senior trade marketing manager, Kathryn Leigh and David Chropka as trade marketing managers; Bags, Meeting and Outdoor Products: Sara Yanchuck as trade marketing manager, Jacqueline Hollis as assistant trade marketing manager; Drinkware, Health and Office Products: Janet Thompson as trade marketing manager, Mahlon Hayes as assistant trade marketing manager.
Vitronic Promotional Group (asi/93990) has announced the promotions of Debbie Pruett and Andrew Landrum to regional sales managers. Pruett's territory will be AL, MS and LA and Landrum will cover NC, SC and TN.

PRODUCT SPOTLIGHT
NEW! USB Sticks from AZX Sport ASI/30250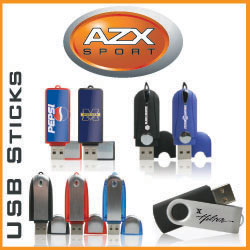 Features: 512MB - 16GB memory size available. Large variety of
colors and shapes. Ability to pre-load files onto USB.

Construction: Full color domed, Laser engraved
and pad printing available.

Lead Time: 1-3 business days on stock USB. 10 business days on
non stock USB. Minimum order 25pcs.

Orders and Art: Info.Promogram@aztex.com

Quote Requests: Info.Promogram@aztex.com

Visit www.azxpromotions.com to see our full line of products.

Or call 1-800-558-4836
CALL FOR QUOTE!
For other new and creative products,
visit the Product Central section on ASICentral.com.

EmailExpress SUPPLIER SPECIALS
2011 Calendars - Quality for less  asi/62075  - The source for vinyl promotional calendars. View Special...
Incredible Savings For Fall  asi/38980  - Digital Catalog now available. View Special...
Contract Screen Printing | FALL SPECIAL 10% off, No Setup   asi/700487  - Reliable Contract Screen Printing | Excellent Quality, Professional & Friendly Service, On-Time Delivery | FALL SPECIAL - 10% OFF YOUR ORDER + NO SCREEN CHARGE + NO PMS CHARGE (see details) View Special...
Offer Your Clients Custom Presentation Folders  asi/79558  - Offer your clients high quality, custom presentation folders. Order your folders by October 31, 2010 and receive a $200 Amex Gift Card. Call 877-238-3217 today! View Special...
Liquiware Drinkware Specials from Bag Designs & Justin Case!  asi/37930  - Liquiware Drinkware Specials from Bag Designs & Justin Case! Featuring our SWB-12000 Double walled and vacuum sealed stainless steel bottle. Will keep your drink cold all day! For more Specials & information, Call today 877-761-8998! View Special...
Free Print Free Uploads Free Set Up Best Selection Lowest Nets  asi/93131  - We Will Hit Your Price To Win! View Special...
Hot new squiggle grip!  asi/58805  - Free personalized E-flyers available. View Special...
AFFORDABLE BRIEFCASES  asi/37980  - Visit us online www.bagworldpromo.com View Special...
Ideas for Heartwalks From CorporateKey  asi/63053  - Ideas for Heartwalks From CorporateKey. To view full selection, call CorporateKey at 1-866-438-5655 or visit www.CorporateKey.com View Special...
USB Price Drop, 1GB $3.80, 2GB $5.06   asi/90154  - 5 days only, Act Now ! View Special...
NEW Distributor promotions from Post-it(R) brand   asi/91240  - Check out the new Distributor only promotions from Post-it(R) brand. View Special...
Breast Cancer Awareness Pink Visor sale at Ad Master Line  asi/31485  - Check out our website for even more great deals. www.admasterline.com. View Special...
New Line of Ceramic Mugs!  asi/91080  - ThermoServ presents our NEW line of ceramic mugs, the perfect compliment to our acrylic items. View Special...
Football Season with USB Drives From CorporateKey  asi/63053  - Football Season with USB Drives From CorporateKey. To view full selection, call CorporateKey at 1-866-438-5655 or visit www.CorporateKey.com. View Special...
Summer is almost over, but Flash Drive prices are still Red Hot! - 1GB as low as 4.34 net.  asi/37218  - Free Shipping, Free Set Up, and Free 2 Color Imprint View Special...
Introducing the original DropStop wine pourer  asi/50869  - Original DropStop Wine Pourer has more packaging options to maximize the impact of your promotion. Folders, parchment envelopes, more. Outstanding image gift with long lasting impression. Freights on US for all first orders. Click here for details. View Special...
Custom Shaped/Designed USB's  asi/90767  - We can create usb's in the shape of your logo. Call us for more details. View Special...
OccuNomix #1 Leader in High Viz - Winter Early Buy Plus Gloves, Hand Warmers, Winter Liners  asi/74830  - Order by Oct 15, Ship by Nov 30 View Special...
USB for Breast Cancer Awareness From CorporateKey  asi/63053  - USB for Breast Cancer Awareness From CorporateKey. To view full selection, call CorporateKey at 1-866-438-5655 or visit www.CorporateKey.com. View Special...
Visa Award Card Promotions  asi/92429  - VISA AWARD CARD PROMOTIONS by USA CONNECT! Come Check Us Out!! Promote with Visa Award Cards! This promotional campaign will get results! Low minimums, unbeatable pricing! Call now at 1-866-USA-CONNECT! View Special...
HOPE for breast cancer awareness - New Product with incredible introductory offer.  asi/71022  - See how effective a promotional purse can be with our HOPE shell for breast cancer awareness. Introducing the Miche Bag. A handbag with interchangeable shells- One bag, endless promotional possibilities View Special...
Football Season with USB Drives From CorporateKey  asi/63053  - Football Season with USB Drives From CorporateKey. To view full selection, call CorporateKey at 1-866-438-5655 or visit www.CorporateKey.com. View Special...
Introducing Decor-8 from Samsonite asi/49583  - Looking for a World-Class Brand at low price points? Samsonite has a new collection for you. View Special...

THE ADVANTAGES ROADSHOW IS VISITING THE WEST COAST — ATTEND FOR FREE
The industry's #1 traveling show, the ASI Advantages Roadshow, is visiting the West Coast this week (Van Nuys, Sept. 20; Ontario, Sept. 21; Newport Beach, Sept. 22; San Diego, Sept 23 and Phoenix, Sept. 24). All distributors are invited to attend for FREE!

Delivering a productive, one-on-one atmosphere for distributors to meet with top suppliers, the Advantages Roadshow features free education from 8 a.m.-9 a.m., 9:30 a.m.-10:30 a.m. and 1 p.m.-2 p.m. and exhibit hours from 9 a.m.-1 p.m.

Visit www.advantagesroadshow.com for complete details. No pre-registration is required. There is NO better way to prepare for the end of the sales year!
YOU ARE INVITED TO THE NEW HARRY POTTER™ ATTRACTION AT UNIVERSAL FOR FREE*
ASI distributor and decorator members who register by October 1 for ASI Orlando (Jan. 23-25) can order a free ticket to the brand-new Gala Celebration at Universal's hot attraction, The Wizarding World of Harry Potter™. 
With an action-packed, three-day lineup of amazing events, including a dynamic free Keynote by actor and activist Michael J. Fox (co-sponsored by Evans Mfg., asi/52840, and Showdown Displays, asi/87188), you won't want to miss the industry's largest event on the East Coast.

Plan to see hundreds of leading suppliers, participate in the industry's most-comprehensive education conference (featuring new speakers and new classes) and enjoy networking 24/7 when you attend ASI Orlando.
Register today at www.asishow.com and enjoy free admission, a free Gala ticket and a free hotel room!*

*ASI distributor/decorator member benefits only. Visit www.asishow.com for details.  HARRY POTTER, characters, names and related indicia are trademarks of and © Warner Bros. Entertainment. Inc. Harry Potter Publishing Rights © JKR.
Follow The ASI Show on Twitter and become a fan on Facebook today!
The following are the dates and locations for The ASI Show in 2011:
Orlando, January 23-25, 2011
Dallas, February 16-18, 2011
New York, March 22-24, 2011
San Diego, May 18-20, 2011
Chicago, July 19-21, 2011
Plus, don't miss the ASI Advantages Roadshow, the industry's #1 traveling show. Visit www.advantagesroadshow.com for the complete schedule and go to www.asishow.com for information on all ASI Shows.
| | |
| --- | --- |
| | |
SPONSORED BY


Counselor® PromoGram® is a trademark of the Advertising Specialty Institute. You were sent this newsletter as a benefit of your ASI membership. Copyright 2010, ASI. All Rights Reserved.
If you'd like us to send Counselor PromoGram FREE to anyone else at your company (or to your off-site sales reps), go to www.asicentral.com/newsletters and complete the online form.
Interested in advertising in Counselor PromoGram? Send an email to ddienna@asicentral.com 
Click here to subscribe to Counselor® magazine. You must be a member of ASI to subscribe to this publication. The publisher has a right to refuse subscriptions to non-members.
Advertising Specialty Institute®, 4800 Street Road, Trevose, PA 19053