Chuck E. Cheese's Recalls Promotional Toys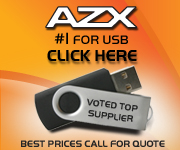 In conjunction with the Consumer Product Safety Commission (CPSC) and Health Canada, CEC Entertainment Inc. has recalled 1.2 million promotional light-up rings and toy eyeglasses distributed to children by Chuck E. Cheese's restaurants. According to the CPSC, all of the items were manufactured in China and imported directly by CEC Entertainment, the parent company of Chuck E. Cheese's theme restaurants.
Regulators say the recall was issued because of concerns that children might swallow the small battery inside of the toys, which were given out between April of 2009 and August of this year. The light-up rings, which came in blue, green, purple, yellow and pink, were distributed during parent-teacher association conventions, while the star-shaped toy eyeglasses were used as part of birthday packages.
While no injuries have been reported, the CPSC says the plastic on the toys can break, exposing the batteries, which if ingested, could lead to stomach problems or damage to intestines or an esophagus.
Consumers should take the toys from children and return them for a refund of cash or prizes. This is the third time since 2001 that Chuck E. Cheese's has been involved in recalls of children's toys. For more details on this recall, check out tomorrow's Counselor PromoGram.