ADVERTISEMENT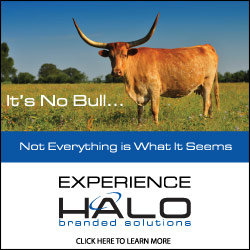 Social Media Is Top Online Activity
New research finds that Americans spend more time on social media sites than doing any other online activity. The Nielsen Company recently reported in its study What Americans Do Online, that 23% of the time Americans spent online is on social media sites, up from the 16% last year. The survey also found that e-mail has dropped significantly in its share of online time, from 12% to 8%, making it the third most popular online activity (second was online games at 10%). "What's surprised me is that there was a fair amount of hesitation toward online social media, probably because it was unfamiliar to a lot of businesses," says Peter DeLegge, principal at marketing consultancy B2B Digital.
He says that ad specialty distributors should follow their buyers wherever they go, even into unfamiliar territory they fear may be a flash-in-the-pan fad. "It's irrelevant what the venue is," he says. "If that's where they're engaged, that's where they're at, that's where you go."

Distributors are beginning to notice, and they are increasing the amount of online social media they incorporate into their sales and marketing plans. Gizmo Group (asi/207455) is one distributor that has boosted its social media marketing in the past nine months, taking to Facebook, LinkedIn and Twitter, with several hundred fans, followers and connections on each (respectively). Rick Casner, the company's vice president of sales and marketing, says Gizmo moved to these platforms, while moving away from traditional e-mail marketing, in order to be where the customers are.

"I'm not really looking for an exact return on this, I'm just looking for another mechanism to stay in front of my clients and prospects, so when they are ready to order, in part because of the effort we've put into our social marketing, they'll remember to use us," says Casner. "There's so much clutter in people's inboxes nowadays, and the read rate is way down from where it was years ago, that you've got to look toward other mediums that are more current, more today, than e-mail."

Norma Polcek, president of Samco Promotional Products (asi/317700), agrees that social media is growing in importance for her company's promotions, as the Nielsen data reflects. Polcek says she prefers the "soft-sell" approach of social media, versus e-mail marketing, which can sometimes seem like it is bombarding prospective clients with ads. But sensing the company could improve its approach, she recently hired a consultant to help enhance the company's Twitter and Facebook presence. "We've been doing social media for awhile," Polcek says, "but now we're becoming more efficient at it."