ADVERTISEMENT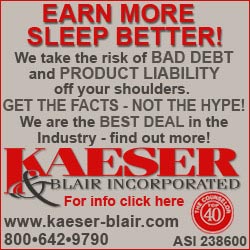 Floods Impact Atlanta Businesses
An unprecedented eight-day stretch of intense rainfall has ended in Atlanta, but not before flooding claimed nine lives and caused an estimated $250 million in damage. At the center of the devastation is the Chattahoochee River, which rose to levels unseen since 1919. "The waters are subsiding but we've lost business," says Neil Schwartz, president of Balloon Innovations Inc. (asi/131105). "So many roads are closed and people haven't been able to get to us." Like many other Atlanta residents, Schwartz lost his car in the storms when a tree was uprooted. "There's been so much rain and the ground is so saturated that a 75 foot tree landed on it," Schwartz says.

Todd Duffy, owner of Duffy Promotions (asi/183747), lives about 500 feet from the Chattahoochee in Vinings, GA. "There's a restaurant called the Canoe Restaurant near me and people were actually taking canoes to get there," Duffy says. "Just in that parking lot, the water's been about six feet deep. I have never seen anything like this in all my life." Duffy lost power for six hours at the height of the flooding. "I ran my business from my BlackBerry," he says.

Supplier Boxercraft (asi/41325), which is located in Atlanta, says it wasn't in direct line of the flooding and as a result its operations haven't been impacted too greatly. However, Cynthia Ng, the company's director of marketing for print media, says some of the supplier's employees couldn't get to work because their neighborhoods were flooded. Also, one of the supplier's inventory shipments was delayed due to the flooding of rail lines in Atlanta. "The weather has gotten better as of yesterday," Ng says. "We haven't been impacted any further, [but] two of our employees had severe damage to their homes."

Georgia Governor Sonny Perdue has asked for $16.35 million in federal aid and has requested that President Obama issue a federal emergency declaration. Already, the U.S. House of Representatives has unanimously passed a resolution promising assistance. More rain is expected in Georgia this weekend, although forecasters believe the storms will be fast-moving and not produce additional widespread flooding.

ADVERTISEMENT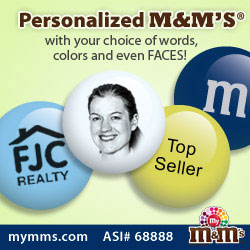 Podcast: How To Run Successful Self-Promos 


On Tuesday's ASI Internet Radio Show, the hosts took e-mail questions from audience members who were looking for advice on how to run the most effective self-promotions possible. From the right products to use to how often they should run self-promotion campaigns, the hosts tackled a variety of audience questions. Check out this podcast to hear their suggestions.

Click here to listen to the self-promo-advice segment from Tuesday's show.

If you'd like to check out a recording of the whole online radio show, go to www.asicentral.com/radio. And, don't forget to join us next Tuesday, September 29, for our next broadcast. Log on to www.asicentral.com/radio at 10:30 am eastern time and give us a call at 215-953-4979 or e-mail us at radio@asicentral.com to participate on the show. We want to hear from you.

ADVERTISEMENT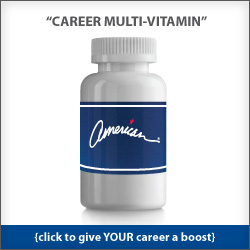 Battling Lost Productivity Due To H1N1
In a just-released report, the United States Chamber of Commerce is telling business owners to be prepared for lost productivity this fall and winter due to the H1N1 virus. The National Security and Emergency Preparedness Department sent out a 16-page report, titled "It's Not Flu as Usual: An H1N1 Business Preparedness Guide," to offer companies suggestions to help keep employees from getting sick as well as how to keep business going throughout flu season.

The government agency notes that 6% to 8% of those within communities where H1N1 hit were infected by the virus during a three- to four-week span. Because of its contagious nature, "small business owners should take time to create a plan, talk with their employees and make sure they are protected for flu season," said Karen Mills, small business administrator for Department of Homeland Security Secretary Janet Napolitano, in a statement. "For countless small businesses, having one or two employees out for a couple of days has the potential to negatively impact operations and their bottom line. A thoughtful plan will help keep employees and their families healthy, as well as protect small business and local economies."

So what can business owners do? The Chamber of Commerce offers a 10-point checklist:
1. Update sick leave policies. If your employee is ill encourage them to stay away from the workplace. Do not ask them for a note from their doctor.
2. Maintain a healthy work environment. Provide hand sanitizer products, ensure adequate air circulation and post tips on how to stop the spread of germs.
3. Establish an emergency communications plan. Create a process for communicating pandemic status to employees, suppliers and customers. Include key contacts as well as backups.
4. Cross-train employees to perform essential functions including accounting, payroll and information technology.
5. Plan for disruptions in government services like mass transportation. Car pooling may be necessary.
6. Determine which outside activities are critical to maintaining operations and develop alternatives.
7. Promote "social distancing." Reduce the number of face-to-face meetings. Allow employees to work from home.
8. Create a contingency plan in case of long-term absenteeism. Check to see if core business activities can be sustained over several weeks with only a minimal workforce.
9. Collaborate with insurers, health plans and health care facilities to share your contingency plans and learn about their capabilities and plans.
10. Educate employees now and over the course of a pandemic to limit the negative effects of H1N1 among your workforce.

For more information, go to www.flu.gov. 

ADVERTISEMENT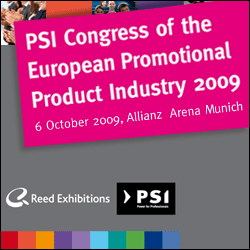 SBA Changes Financing Rules For Acquisitions
The U.S. Small Business Administration (SBA) has loosened limits on financing sales, meaning it will soon become easier for companies to obtain money or credit for small business acquisitions. The decision reverses a policy created in March that capped the guarantee the SBA was willing to extend on "goodwill" financing, known as the amount of a loan used to buy the intangible assets of a business, such as a brand. For service or Internet companies which may have limited property or inventory, the value of intangible assets can often greatly influence the market price of that business.
The rules established in March were created to stop sellers from inflating companies' intangible assets, but the move only furthered a downturn in the number of acquisitions. According to BizBuySell.com, closed business sales were already down 33% in March from a year earlier.
Beginning in October, the new SBA cap for goodwill financing will be $500,000, double the current amount. If the goodwill financing exceeds $500,000, lenders will likely be required to secure more equity from the borrower or seller. An SBA spokesperson said the policy change was made after the agency found that the average goodwill amount was close to $400,000.

ADVERTISEMENT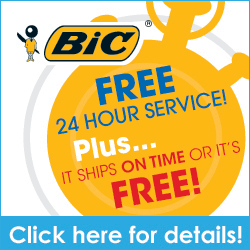 Power Summit Preview: Webinar Recording Now Available
Before the industry's top distributors and suppliers gather for the ASI Power Summit 2009 (November 1-3), Counselor Senior Editor Michele Bell hosted a lively roundtable discussion with some of the Power Summit speakers. They covered a wide variety of topics, including tips on sales and marketing strategies for growth, advice for employers in this tough economy, and the 2010 outlook for distributors and suppliers.
Click here to watch the educational webinar – just scroll down and click on the Power Summit Preview link to tune in.
Want more information on attending the ASI Power Summit in Carlsbad, CA, November 1-3? Click here to go to the Power Summit home page.

ADVERTISEMENT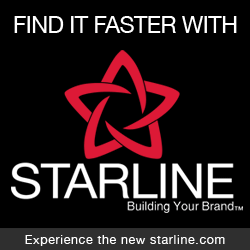 Do You Sell To Retail Clients?
Counselor is planning a feature in an upcoming issue on how distributors can sell ad specialty items to the retail market. Have you had success with retailer clients? Counselor is looking to talk to distributors about the changing retail sector and how they're faring in this important market right now. Send an e-mail to C.J. Mittica at cmittica@asicentral.com if you're interested in being interviewed for this upcoming feature.

NEW Course Available on ASI Education's OnlineLearning Center 
Be sure to register at http://www.asicentral.com/asionlinelearning for some exciting new courses available exclusively to ASI members. Brought to you by ASI Education, Online Learning is the newest and most convenient way for distributors to get educated. On-demand, self-paced courses are the perfect way for distributors and decorators to learn more about the advertising specialty industry and hone their skills as top ad specialty salespeople and brand consultants. We've launched this online campus that provides educational courses and information for the promotional products professional. 
NEW 
* Avoid These First-Year Pitfalls. In this course, you'll learn about 12 of the most common rookie mistakes distributors make -- and show you how to avoid making similar mistakes yourself. When you complete this course, you'll have all of the information you need to help safeguard your business against some common headaches that distributors often suffer during their first year in business, including: not sticking to a plan; selling on price alone; not focusing enough time on selling; ignoring prospects; and not following new trends. Register now at http://www.asicentral.com/asionlinelearning.
Course Track: New Distributor Success

Take these online courses today:

* Nailing Down the Basics. No matter what industry you're in, there's a code you need to crack in order to do business successfully, insider terminology you need to understand, business practices you need to learn and even etiquette you need to follow. The advertising specialties industry is no different. To get a piece of the industry's $20 billion-dollar pie, you've got to learn the best practices that industry veterans already know. There are pricing codes and lingo to navigate, new technology and business processes to master, and important tricks that will help you develop positive relationships with suppliers. In this course, you'll learn how to navigate this industry, including how to submit a purchase order, research suppliers, and understand pricing codes and decorating lingo. Register now at http://www.asicentral.com/asionlinelearning.

* Marketing Your New Business. One of the crucial steps to building a solid base of clients is to dedicate a portion of your company's resources to marketing your business. In this course, you'll learn how to attract new prospects and customers by adding a variety of tools to your marketing arsenal, including direct mail and e-mail marketing campaigns, and relatively new marketing tactics such as social networking. When you finish this course, you'll be well versed in how to craft a complete marketing campaign, measure its success, and learn how to become a master at networking. Register now.
 
* Steps to Selling Success. As you begin touting your company and its services through direct mail campaigns, e-mail marketing efforts and good, old fashioned networking, you're going to be generating some leads. But not all leads are created equal. One of the first things you'll learn in this course is how to qualify leads so that you're spending your sales efforts on the most promising ones. Of course, your marketing efforts alone won't give you all of the leads that you need. This is where the rest of this course comes in. We'll show you how to cold call as effectively and painlessly as possible, plus offer valuable strategies for getting referral business. In addition, we'll tell you what to ask a prospect and how to win them over when you secure a meeting. And, as a final step, we'll show you how to get a client to sign on the dotted line. Register now.

* Creative Case Studies. The most successful distributors are the ones whose clients see them as valuable partners. If your customers can rely on you to provide ideas and solutions to their toughest marketing problems, you'll command high profit margins and develop a loyal customer base. In this course, you'll review a variety of real-life case promotions that distributors have created for their clients. By reviewing these case studies, you'll learn the top options you can provide your clients, including: recruitment and retention programs, employee safety programs, company stores, special events and more. Plus, you'll learn how to add your own case studies to your marketing plan. Register now. 

Coming Soon: 
 * Managing Your Business

ASICentral: New Poll Question
What's your outlook for the rest of this year? Let us know now. With our new poll question, we want to know how you expect your 4th quarter 2009 revenues to compare with 4th quarter 2008. Click here to take the poll now.

Got questions, comments or any type of feedback regarding anything ASICentral, don't hesitate to contact us at feedback@asicentral.com. Also, follow ASICentral at:
.

In The News
Bama Jammer Inc. (asi/131333) has been awarded multiple government contracts totaling $2.2 million. The company will provide various identification, recruiting and promotional products for the U.S. Army. 

Brown Marketing & Advertising (asi/148080) has announced that Kasey Witherspoon no longer works for the company and suppliers should not accept any inquiries or orders from Witherspoon using Brown Marketing's name or ASI number.

Charles River Apparel (asi/44620) has been selected as a finalist in the mid-size business category for the Massachusetts Family Business of the Year Awards. The award winners will be announced on October 15.

Starline USA Inc. (asi/89320) has launched an improved Web site designed to reduce product search time. The new site can be found at: www.starline.com.

The Vernon Company (asi/351700) recently inducted 12 employees into its Anniversary Milestone Clubs, including Judy Lukenbill who was recognized for 45 years of service.

World Emblem International (asi/98264) has introduced a new product feature called 3-D Doming. The process creates three-dimensional badges that can be applied to any garment, including caps and swimwear.

People On The Move
Coggins Promotional Advertising Inc. (asi/164063) has named Chris Sylvester to the position of vice president of sales.

EmailExpress SUPPLIER SPECIALS
18/8 Stainless Steel Water Bottles, Full wrap imprinting available!  asi/37930  - 18/8 Stainless Steel Water Bottles from Bag Designs. Full wrap imprinting available. More bottle styles and sizes available. Call today for more information 877-761-8998 or visit us on-line at www.bagdesigns.com. View Special...
The Most DELICIOUS Promotional Product Is Right Here At Bake Me A Wish! ASI #37985  asi/37985  - Bake Me A Wish! has the finest gourmet cakes for holiday & birthday gifts-or for any occasion! Each gift includes an imported Belgian chocolate occasion plaque, matching greeting card that you can personalize for each individual, and an elegant box View Special...
The Grocery Tote Collection. Look no Further!  asi/65595  - Order Now - 1-888-KOOLPAK or visit us at www.koolpak.com. View Special...
Elite4Print.com offers your the best prices for the best quality  asi/51916  - Elite4print.com believes in offering the lowest price for great products. Our print experts will guide your towards a solution. We have competitive pricing, wonderful customer service, more products and great quality! View Special...
Vistaprint now a part of ASI, Become a Reseller FREE  asi/93979  - Become a Reseller & Get 250 Free Business Cards View Special...
CLOSEOUT, POLYCANVAS TOTES, $1.09   asi/37980  - Visit us online www.bagworldpromo.com. View Special...
EQP on Tire Gauges, Solar Key Ring Flashlights and Calendar Magnets.  asi/57956  - Graphco Line asi/57956 Through 10/31/09, get EQP on tire gauges and solar LED lights. Order calendar magnets and get EQP and have your setup charges waived through 12/31/09 or while supplies last. Visit our website for more information View Special...
Are there any USB Flash Drives made in America? NO !!  asi/62853  - Are there any USB Flash Drives made in America? NO !! View Special...
We Are The Factory...  asi/86043  - Seba offers Direct Manufacturing on custom caps, visors, bags, jackets, shirts and much more. We offer low minimums, Free Spec samples, Free Digitizing and Fast Turnaround. Go Seba! Go Custom! Call for details. View Special...
Witness The Brand Power of Reed Leather....  asi/81172  - Witness The Brand Power of Reed Leather.... View Special...
Great Ideas for Breast Cancer Awareness Month 5 Star ASI Supplier  asi/93131  - Get Pink for Breast Cancer Awareness Month. View Special...
SPECIAL: $50.00 Setup Charge on Logo Bar Stools by Richardson Seating  asi/82365  - No one can match this minimum on Custom Logo Seating Bar Stools! View Special...
Mid-Year New Products from AAkron   asi/30270  - Introducing Mid-Year New Products from AAkron. Four new colors are being offered on the Non-Woven Tote Bag, priced below End Quantity Pricing. The new Purse Hook conveniently folds up into supplied pouch. View Special...
DEBCO (ASI-48885) offers 2-for-1 printing on an array of popular totes.  asi/48885  - DEBCO (ASI-48885) offer this value added propostion: second side imprint free on a variety of popular tote bags. View Special...
Need a reliable source for custom lapel pins?  asi/73285  - Free shipping on your next lapel pin order! View Special...
Learn How to Set Your Table for Profits  asi/36558  - The restaurant industry w/its 945,000+ locations represents one of our nation's largest employers. Join Aprons Etc. for a Free Webinar detailing sales tips & industry insights for a new profit avenue: https://www2.gotomeeting.com/register/625158987 View Special...
Pink for October. The $0.99 Totes  asi/65595  - Order Now - 1-888-KOOLPAK or visit us at www.koolpak.com. View Special...
Barton Nelson Guarantees Excellent Quality & The Best Price  asi/38670  - Barton Nelson Inc. Guarantees the highest quality products at the BEST Price! View Special...
Our Most Popular Products...in Camo!  asi/47971  - Camo Gear...Right Here! View Special...
Trophies, Awards, Plaques and more... NO SETUP FEES thru end of September!!  asi/80271  - RMI Awards is your premier supplier of products that are dedicated to Recognize, Motivate, and Inspire customers on any spectrum. View Special...
LogoIncluded offers Free iPod Touch with your next order  asi/67837  - Look out! LogoIncluded is giving away FREE STUFF! FREE iPod Touch with any Wipee order, FREE custom box with OM01 wireless mouse order, or tons of FREE options with your next UD46 flash drive order. Check it out NOW - This offer won't last long! View Special...
The following are the dates and locations for The ASI Show in 2010:
Orlando: January 3-5
Dallas: February 1-3
San Diego: February 24-26
New York: May 4-6
Chicago: July 13-15
Holiday & Incentives Expo, Las Vegas: September 14-16
Plus, don't miss the ASI Advantages Roadshow, the industry's #1 traveling show. Visit www.advantagesroadshow.com for the complete schedule!
SPONSORED BY


Counselor® PromoGram® is a trademark of the Advertising Specialty Institute. You were sent this newsletter as a benefit of your ASI membership. Copyright 2009, ASI. All Rights Reserved.
If you'd like us to send Counselor PromoGram FREE to anyone else at your company (or to your off-site sales reps), go to www.asicentral.com/newsletters and complete the online form.
Interested in advertising in Counselor PromoGram? Send an email to ddienna@asicentral.com 
Click here to subscribe to Counselor® magazine. You must be a member of ASI to subscribe to this publication. The publisher has a right to refuse subscriptions to non-members.
Advertising Specialty Institute®, 4800 Street Road, Trevose, PA 19053