| | | | |
| --- | --- | --- | --- |
| | | | ADVERTISEMENT |

ADVERTISEMENT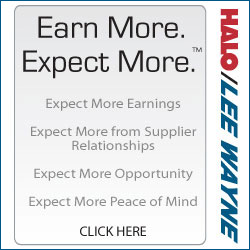 Sunshine Act Attached To Health Care Bill
A new version of the Physician Payment Sunshine Act has been included in the latest national health care proposal recommended by Senator Max Baucus, chairman of the Senate finance committee. The massive $856 billion bill, now called America's Health Future Act of 2009, is being formally debated today before Baucus' committee. "I'm so proud to introduce this plan and I'm looking forward to the finish line," said Baucus, a democrat from Montana, at a news conference. "It's time to get this done."
Similar to prior Senate and House bills, Baucus' bill requires reporting of payments to physicians, group practices and hospitals. Additionally, the bill provides an exemption for educational items and items under $10 in value, unless the aggregate payment eclipses $100 annually. The legislation also calls for the reporting to begin on March 31, 2012, a full year later than prior bills. While supporters of the bill consider it a reasonable health care and reporting compromise, opponents view it as a veiled attempt to satisfy the lobbying arm of the pharmaceutical industry.
"I believe this complexity of regulation runs the risk of increasing medical delivery costs instead of reducing them," says Gregg Emmer, vice president and chief marketing officer for Kaeser & Blair (asi/238600). "To say that promotional products are the reason why medical bills are so high is ridiculous. Pfizer's huge settlement recently is a very graphic illustration of where the problem really lies."
It was nearly three weeks ago when Pfizer agreed to pay $2.3 billion for illegally marketing and promoting medicines for unapproved uses. The company was also charged with paying kickbacks to doctors and lavishing them with expensive gifts in a concerted effort to convince doctors about the viability of these drugs. The original Sunshine Act, authored and released in January by U.S. Senators Chuck Grassley and Herb Kohl, was in part designed to stop pharmaceutical companies from gifting doctors in the way Pfizer allegedly did. "The pharma industry has put a focus on promotional products because they are visible," Emmer says. "They've just wanted to keep the government from looking up their skirts."
Before Baucus' bill could be passed, it must be reviewed by Congressional committees and then approved by Senate and House members.

ADVERTISEMENT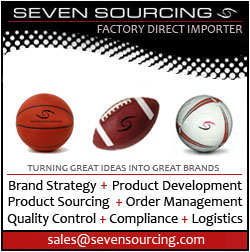 SBA Changes Financing Rules For Acquisitions
The U.S. Small Business Administration (SBA) has loosened limits on financing sales, meaning it will soon become easier for companies to obtain money or credit for small business acquisitions. The decision reverses a policy created in March that capped the guarantee the SBA was willing to extend on "goodwill" financing, known as the amount of a loan used to buy the intangible assets of a business, such as a brand. For service or Internet companies which may have limited property or inventory, the value of intangible assets can often greatly influence the market price of that business.
The rules established in March were created to stop sellers from inflating companies' intangible assets, but the move only furthered a downturn in the number of acquisitions. According to BizBuySell.com, closed business sales were already down 33% in March from a year earlier.
Beginning in October, the new SBA cap for goodwill financing will be $500,000, double the current amount. If the goodwill financing exceeds $500,000, lenders will likely be required to secure more equity from the borrower or seller. An SBA spokesperson said the policy change was made after the agency found that the average goodwill amount was close to $400,000.


ADVERTISEMENT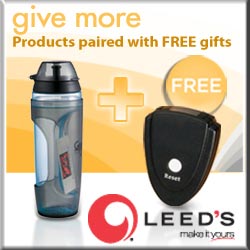 Tuesday Morning Radio Show Live On The Air 


Every Tuesday morning from 10:30am eastern time to 11:00am, a team of ASI editors debate the most important topics facing the industry. We also, of course, offer our own off-beat look at the market. This morning, talked about some positive vibes in the economy, shared some survival tips for one-person businesses, and looked at the latest trends in writing instruments that distributors should be aware of.

If you missed the show, don't worry. A recording is now available at www.asicentral.com/radio. And, don't forget to join us next Tuesday, September 29, for our next broadcast. Log on to www.asicentral.com/radio at 10:30am eastern time and give us a call at 215-953-4979.

ADVERTISEMENT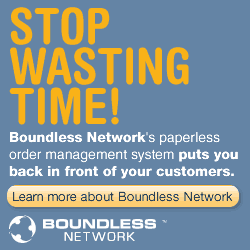 Survey: Business Outlook Turns Positive
For the first time in two years, the majority of small business owners now have a positive view of the economic environment and its impact on their ability to grow, according to the newly released American Express OPEN Small Business Monitor. The semi-annual survey of business owners finds that 55% of small business executives have an optimistic outlook on near-term business prospects. That number is up 10 percentage points from 45% in the last survey, conducted in March 2009, and is the highest number recorded in the tracking survey since September 2007.

However, not all U.S. businesses see such bright outlooks. While 26% report expanding opportunities right now for their companies, 63% do not think the worst of the U.S. economic woes are over and 17% say they risk going out of business in the next six months because of the economy.

"We see two clear stories being told by business owners. Many small businesses are seeing signs of improvement, yet other firms are still struggling to keep their enterprise afloat," said Susan Sobbott, president of American Express OPEN. "The majority of small businesses are optimistic about the near-term future. However, some firms are dipping into cash reserves and personal assets to stem the tide of declining sales."

Among those businesses reporting growth outlooks for their firms, 44% say these opportunities come as a result of less competition. And, while these businesses are planning for growth in 2010, hiring and capital investments are not yet in their plans. Just 23% of surveyed companies plan to hire right now and only 42% say they'll make any capital investments in their businesses – both numbers are the lowest ever recorded in the survey. The American Express OPEN Small Business Monitor is based on a nationally representative sample of 763 small businesses, each with fewer than 100 employees. The survey is released every spring and fall.

ADVERTISEMENT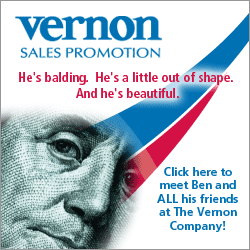 M2 Enterprises To Supply Sakar Electronics
Florida-based supplier M2 Enterprises (asi/68316) has announced a deal with Sakar International to provide the Vivitar, Datexx, Kaito and Lingo brands of electronics to the ad specialty market. M2's product line now includes digital cameras, electronic language translators and Nintendo Wii accessories. "Adding the Vivitar and Sakar brands is really exciting because it diversifies M2's product lineup and introduces our industry to a wide variety of high quality yet affordable electronic products that can be decorated," said Scott Miller, M2 president.

Sakar, an electronics manufacturer for 30 years, is the top supplier of digital cameras to mass retail channels. "As we've expanded into the incentive market, there has been an increasing demand to make our products available [to the ad specialty industry]," said Carey Berg, vice president of special markets for the Vivitar-Sakar brand. "M2's professionalism and experience has confirmed that our business is in good hands."

ADVERTISEMENT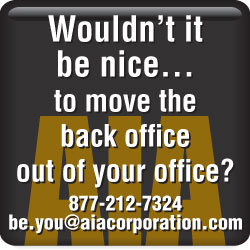 Suppliers Partner For Promotion
As first announced on ASI Radio at the Holiday & Incentives Expo in Las Vegas, suppliers Sabina (asi/84470) and Say Thank You With Coffee (asi/85155) have partnered to co-brand and cross-promote their products. Per the deal, distributors will be able to order individually personalized coffee packets, boxed mugs, standard mugs and gift sets from both companies. "Especially in this economy, it's important to get suppliers to work together and make new products," says Leigh Somers, president of Say Thank You With Coffee. "Sabina has been making mugs for 60 years, but they've been empty. To add coffee to them is a natural and perfect fit."

Both Somers and Ray Mancari, national accounts manager at Sabina, say the co-branding idea has been well-received. "In Vegas, people were coming to our booth telling us that the idea makes sense," Mancari says. "The idea enhances sales, enhances the product, the perception and the value."

No matter the order size, distributors will still be able to purchase individually personalized labels on different sizes of coffee packets for no additional charge.

ADVERTISEMENT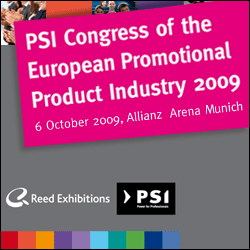 Power Summit Preview: Webinar Recording Now Available
Before the industry's top distributors and suppliers gather for the ASI Power Summit 2009 (November 1-3), Counselor Senior Editor Michele Bell hosted a lively roundtable discussion with some of the Power Summit speakers. They covered a wide variety of topics, including tips on sales and marketing strategies for growth, advice for employers in this tough economy, and the 2010 outlook for distributors and suppliers.

Click here to watch the educational webinar – just scroll down and click on the Power Summit Preview link to tune in.

Want more information on attending the ASI Power Summit in Carlsbad, CA, November 1-3? Click here to go to the Power Summit home page

Do You Sell To Retail Clients?
Counselor is planning a feature in an upcoming issue on how distributors can sell ad specialty items to the retail market. Have you had success with retailer clients? Counselor is looking to talk to distributors about the changing retail sector and how they're faring in this important market right now. Send an e-mail to C.J. Mittica at cmittica@asicentral.com if you're interested in being interviewed for this upcoming feature.

NEW Course Available on ASI Education's OnlineLearning Center 
Be sure to register at http://www.asicentral.com/asionlinelearning for some exciting new courses available exclusively to ASI members. Brought to you by ASI Education, Online Learning is the newest and most convenient way for distributors to get educated. On-demand, self-paced courses are the perfect way for distributors and decorators to learn more about the advertising specialty industry and hone their skills as top ad specialty salespeople and brand consultants. We've launched this online campus that provides educational courses and information for the promotional products professional.
NEW 

* Avoid These First-Year Pitfalls. In this course, you'll learn about 12 of the most common rookie mistakes distributors make -- and show you how to avoid making similar mistakes yourself. When you complete this course, you'll have all of the information you need to help safeguard your business against some common headaches that distributors often suffer during their first year in business, including: not sticking to a plan; selling on price alone; not focusing enough time on selling; ignoring prospects; and not following new trends. Register now at http://www.asicentral.com/asionlinelearning.
Course Track: New Distributor Success
Take these online courses today:

* Nailing Down the Basics. No matter what industry you're in, there's a code you need to crack in order to do business successfully, insider terminology you need to understand, business practices you need to learn and even etiquette you need to follow. The advertising specialties industry is no different. To get a piece of the industry's $20 billion-dollar pie, you've got to learn the best practices that industry veterans already know. There are pricing codes and lingo to navigate, new technology and business processes to master, and important tricks that will help you develop positive relationships with suppliers. In this course, you'll learn how to navigate this industry, including how to submit a purchase order, research suppliers, and understand pricing codes and decorating lingo. Register now at http://www.asicentral.com/asionlinelearning.

* Marketing Your New Business. One of the crucial steps to building a solid base of clients is to dedicate a portion of your company's resources to marketing your business. In this course, you'll learn how to attract new prospects and customers by adding a variety of tools to your marketing arsenal, including direct mail and e-mail marketing campaigns, and relatively new marketing tactics such as social networking. When you finish this course, you'll be well versed in how to craft a complete marketing campaign, measure its success, and learn how to become a master at networking. Register now.

* Steps to Selling Success. As you begin touting your company and its services through direct mail campaigns, e-mail marketing efforts and good, old fashioned networking, you're going to be generating some leads. But not all leads are created equal. One of the first things you'll learn in this course is how to qualify leads so that you're spending your sales efforts on the most promising ones. Of course, your marketing efforts alone won't give you all of the leads that you need. This is where the rest of this course comes in. We'll show you how to cold call as effectively and painlessly as possible, plus offer valuable strategies for getting referral business. In addition, we'll tell you what to ask a prospect and how to win them over when you secure a meeting. And, as a final step, we'll show you how to get a client to sign on the dotted line. Register now.

* Creative Case Studies. The most successful distributors are the ones whose clients see them as valuable partners. If your customers can rely on you to provide ideas and solutions to their toughest marketing problems, you'll command high profit margins and develop a loyal customer base. In this course, you'll review a variety of real-life case promotions that distributors have created for their clients. By reviewing these case studies, you'll learn the top options you can provide your clients, including: recruitment and retention programs, employee safety programs, company stores, special events and more. Plus, you'll learn how to add your own case studies to your marketing plan. Register now. 
Coming Soon: 
* Managing Your Business

ASICentral: New Poll Question
What's your outlook for the rest of this year? Let us know now! With our new poll question, we want to know how you expect your 4th quarter 2009 revenues to compare with 4th quarter 2008. Click here to take the poll now.

Got questions, comments or any type of feedback regarding anything ASICentral, don't hesitate to contact us at feedback@asicentral.com. Also, follow ASICentral at:
.

In The News
Adventures in Advertising (asi/109480) held its 14th annual sales convention on July 22-24 at the Grand Geneva Resort in Lake Geneva, WI. The convention featured education sessions, a fashion show and an awards dinner.

Bell.Html LLC (asi/136312) has changed its address to: 221 1st Street, #204, Kirkland, WA 98033.

Broder Bros. Co. (asi/42090) has added several Gildan, Jerzees (asi/84257), Hanes and Outer Banks (asi/59528) styles to its Total Team Guarantee Program. The program includes a price match guarantee, an order fulfillment and packing guarantee, and an in-stock guarantee.

Good Fortunes (asi/57689) is relocating its manufacturing and distribution facilities to Palm Beach County, FL. The new facilities will provide 38,000 square feet of space and create approximately six new full-time positions.

JH Specialty (asi/232445) is expanding its Fort Wayne operations, creating 30 new jobs. The project is scheduled for completion in March of 2010.

Match Up Promotions (asi/264230) has been named "Outstanding Small Business of the Year" by the Orlando Business Journal.

Newton Manufacturing Company (asi/283300) is celebrating its 100th year in business this week. The distributor is hosting Homecoming Week, September 21-25, with special events for representatives, the Newton, IA, community, industry professionals, and employees and their families.

S&K Mfg. Inc. (asi/84325) has developed a decorating technique that allows white printing simulating without white ink. The company has also introduced a new line of martin birdhouses.

The Premier Promotional Group has added Rush Advertising Specialties (asi/315060) of Fresno, CA, to its network.

The SAAGNY Foundation has announced the Lenore Goldberg Memorial Golf Outing will be held on October 6 at the Philip J. Rotella Memorial Golf Course in Haverstraw, NY. Goldberg, a past president of SAAGNY, passed away earlier this year of melanoma.

TradeNet Publishing (asi/91760) is increasing staff and lengthening its customer service hours from 7:00 a.m. to 7:00 p.m. central time.

WorkflowOne (asi/333647) has reached a three-year agreement to provide print and promotional products to Novation, a healthcare supply contracting company.

People On The Move
Bag Makers Inc. (asi/37940) has appointed Pete Gleason as regional business development manager for the Northeast region.
World Emblem (asi/98264) has named Randy Lippman as Midwest regional sales manager.

EmailExpress SUPPLIER SPECIALS
18/8 Stainless Steel Water Bottles, Full wrap imprinting available!  asi/37930  - 18/8 Stainless Steel Water Bottles from Bag Designs. Full wrap imprinting available. More bottle styles and sizes available. Call today for more information 877-761-8998 or visit us on-line at www.bagdesigns.com. View Special...
The Most DELICIOUS Promotional Product Is Right Here At Bake Me A Wish! ASI #37985  asi/37985  - Bake Me A Wish! has the finest gourmet cakes for holiday & birthday gifts-or for any occasion! Each gift includes an imported Belgian chocolate occasion plaque, matching greeting card that you can personalize for each individual, and an elegant box View Special...
The Grocery Tote Collection. Look no Further!  asi/65595  - Order Now - 1-888-KOOLPAK or visit us at www.koolpak.com. View Special...
Elite4Print.com offers your the best prices for the best quality  asi/51916  - Elite4print.com believes in offering the lowest price for great products. Our print experts will guide your towards a solution. We have competitive pricing, wonderful customer service, more products and great quality! View Special...
Vistaprint now a part of ASI, Become a Reseller FREE  asi/93979  - Become a Reseller & Get 250 Free Business Cards View Special...
CLOSEOUT, POLYCANVAS TOTES, $1.09   asi/37980  - Visit us online www.bagworldpromo.com. View Special...
EQP on Tire Gauges, Solar Key Ring Flashlights and Calendar Magnets.  asi/57956  - Graphco Line asi/57956 Through 10/31/09, get EQP on tire gauges and solar LED lights. Order calendar magnets and get EQP and have your setup charges waived through 12/31/09 or while supplies last. Visit our website for more information View Special...
Are there any USB Flash Drives made in America? NO !!  asi/62853  - Are there any USB Flash Drives made in America? NO !! View Special...
We Are The Factory...  asi/86043  - Seba offers Direct Manufacturing on custom caps, visors, bags, jackets, shirts and much more. We offer low minimums, Free Spec samples, Free Digitizing and Fast Turnaround. Go Seba! Go Custom! Call for details. View Special...
Witness The Brand Power of Reed Leather....  asi/81172  - Witness The Brand Power of Reed Leather.... View Special...
Great Ideas for Breast Cancer Awareness Month 5 Star ASI Supplier  asi/93131  - Get Pink for Breast Cancer Awareness Month. View Special...
SPECIAL: $50.00 Setup Charge on Logo Bar Stools by Richardson Seating  asi/82365  - No one can match this minimum on Custom Logo Seating Bar Stools! View Special...
Mid-Year New Products from AAkron   asi/30270  - Introducing Mid-Year New Products from AAkron. Four new colors are being offered on the Non-Woven Tote Bag, priced below End Quantity Pricing. The new Purse Hook conveniently folds up into supplied pouch. View Special...
DEBCO (ASI-48885) offers 2-for-1 printing on an array of popular totes.  asi/48885  - DEBCO (ASI-48885) offer this value added propostion: second side imprint free on a variety of popular tote bags. View Special...
Need a reliable source for custom lapel pins?  asi/73285  - Free shipping on your next lapel pin order! View Special...
Learn How to Set Your Table for Profits  asi/36558  - The restaurant industry w/its 945,000+ locations represents one of our nation's largest employers. Join Aprons Etc. for a Free Webinar detailing sales tips & industry insights for a new profit avenue: https://www2.gotomeeting.com/register/625158987 View Special...
Pink for October. The $0.99 Totes  asi/65595  - Order Now - 1-888-KOOLPAK or visit us at www.koolpak.com. View Special...
Barton Nelson Guarantees Excellent Quality & The Best Price  asi/38670  - Barton Nelson Inc. Guarantees the highest quality products at the BEST Price! View Special...
Our Most Popular Products...in Camo!  asi/47971  - Camo Gear...Right Here! View Special...
Trophies, Awards, Plaques and more... NO SETUP FEES thru end of September!!  asi/80271  - RMI Awards is your premier supplier of products that are dedicated to Recognize, Motivate, and Inspire customers on any spectrum. View Special...
LogoIncluded offers Free iPod Touch with your next order  asi/67837  - Look out! LogoIncluded is giving away FREE STUFF! FREE iPod Touch with any Wipee order, FREE custom box with OM01 wireless mouse order, or tons of FREE options with your next UD46 flash drive order. Check it out NOW - This offer won't last long! View Special...

The following are the dates and locations for The ASI Show in 2010:
Orlando: January 3-5
Dallas: February 1-3
San Diego: February 24-26
New York: May 4-6
Chicago: July 13-15
Holiday & Incentives Expo, Las Vegas: September 14-16

Plus, don't miss the ASI Advantages Roadshow, the industry's #1 traveling show. Visit www.advantagesroadshow.com for the complete schedule!
SPONSORED BY


Counselor® PromoGram® is a trademark of the Advertising Specialty Institute. You were sent this newsletter as a benefit of your ASI membership. Copyright 2009, ASI. All Rights Reserved.
If you'd like us to send Counselor PromoGram FREE to anyone else at your company (or to your off-site sales reps), go to www.asicentral.com/newsletters and complete the online form.
Interested in advertising in Counselor PromoGram? Send an email to ddienna@asicentral.com 
Click here to subscribe to Counselor® magazine. You must be a member of ASI to subscribe to this publication. The publisher has a right to refuse subscriptions to non-members.
Advertising Specialty Institute®, 4800 Street Road, Trevose, PA 19053